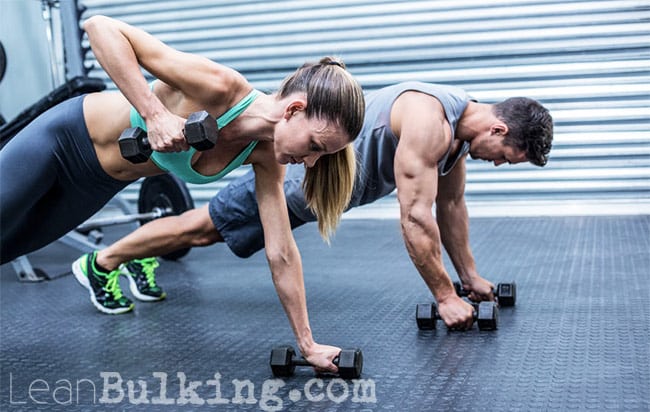 Why We Created LeanBulking.com
We all started somewhere. I used to look at bodybuilders and athletes, accusing everyone of taking steroids to achieve their incredible physiques.
But this kind of thinking is for the uneducated - and this is what I quickly found out after beginning to work in the fitness industry.
What I Learned
I found out that 100% natural supplements can make a HUGE impact on your fitness goals. Top quality testosterone boosters can help you build muscle faster, and pre-workout supplements are great at helping to motivate you - to get your ass in the gym!
You just have to pick the right products.
Now, after gaining years of experience with supplements and fitness, Ive decided to try and pass on my knowledge; to save you time and money.
Why Personal Reviews?
I found many unreliable review websites online, and I was disappointed that many were recommending sh*t products that can cause side effects.
Im going to tell you something you that you need to know now: supplement companies use various gimmicks to cut costs and make the most profits.
What I just said is the truth. Sadly.
So this is my mission - to expose these companies and leave the best ones standing. I was ripped off many times when buying supplements, and I dont want you to suffer from this.
For this reason, my colleagues and I, are going to help you choose the best products. We analyze clinical studies to see whether the ingredients inside supplements actually work - to help you see past the fancy advertisements.
Were an Honest & Dedicated Team
Here at LeanBulking.com, were only a small team. So we wont be pumping out hundreds of reviews per day - this is what the fake websites do.
This is a homemade site founded by people who have actually worked in the supplements industry, aimed to inform you about the gimmicks of the industry. And trust us, theres quite a lot that customers dont know about when it comes to supplements.
Any supplement that I recommend has been tried-and-tested by me. Youll see this from the pictures further down on this page. And the only supplements I recommend worked for me and I only promote products that I truly believe will work for you too.
Our website looks plain because we havent paid anyone to create it for us; well be giving you facts and the truth, the bare bones - only the important information you need, instead of paragraphs of lies or fancy graphic design like others.
Ultimately, we cut through the bullsh*t. We might be writing our reviews and articles in our spare time, but well promise you this: we know what were talking about.
When we recommend products, itll be because the scientific studies have proven that they work. Not only that, we always check to see which nutrients have been optimally dosed in supplements too, so youll never be fooled after reading our reviews.
Please share our reviews and articles to help spread the knowledge and our love for fitness.
---
Where Do You Go From Here?
We offer non-bias opinions and reviews, aiming to save you time and money when making the final decision on products.
Lets face it; there are many websites out there only interested in getting a quick pay-day.
But what happened to the sources of trustworthy articles and reviews on health, fitness & nutrition?
Before we became fitness experts and nutritionists, we remember relying on b*llshit information; eliminating every carb source from our diet and feeling fatigued all day…working hard in the gym without seeing any progress etc…
Sound familiar? Well, heres where LeanBulking.com comes in. We set this site up to deliver honest information thatll actually help you achieve your dream physique or figure.
Its time we all cut the bullsh*t. All of the content is free on our website; no pay for our secrets. Were giving you all of these secrets of the industry for free.
We believe that everyone deserves a fair chance of achieving their dream 6-pack or bikini beach body, instead of wasting cash on useless diet plans and gimmicks.
Welcome to LeanBulking.com.