Struggling to increase muscle mass and sex drive? 
If you answered yes, then here's your solution: a Testosterone Booster. 
As men, testosterone is the most important hormone in our body. And as we age, our test levels decrease – making it harder for us to perform in bed, and make muscle gains or stay lean.
A top quality testosterone booster can provide these benefits:
Increased muscle gains – see your arms growing faster than before.
Heightened libido – feel your sex drive and sexual health improve.
Enhanced strength – lift bigger weights and smash your PB's.
Improved endurance – train for longer and make more progress with enhanced stamina.
But how do you choose the best testosterone booster on the market? Don't worry, we're here to help.
We've spent years trying out different supplements. And over the years working in the industry, we've learned quite a lot; this is why we've started LeanBulking.com, to pass on our expertise to you.
Why? 
Answer: To help you choose the best product and more importantly, so you save time and money by reading our reviews.
Here's the products that can help you pack on lean mass and raw strength gains:
---
---
Best Test Booster of 2022: TestoFuel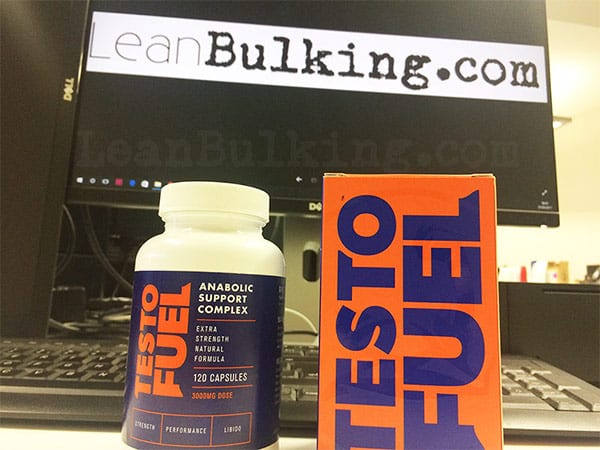 | | |
| --- | --- |
| LeanBulking Overall Rating: | |
| Ingredients Rating: | Excellent – 5/5 |
| Side Effects: | None Reported |
| Effectiveness: |  Excellent – 5/5 |
| Best Deal: |  $48.75 per box (when buying the 'Ultimate Muscle Gainer's Package') |
| Where I Bought From: | www.TestoFuel.com |
Why You'll Like It
TestoFuel contains natural ingredients that are proven to deliver results.
After seeing an Instagram post by former Masters Mr. Olympia and Golden Era legend, Robby Robinson wearing a TestoFuel t-shirt, I found the testosterone booster he uses. I was impressed that he maintains his shredded and stacked physique in his 70's, so I just had to give this a go!
Ultimately, I saw great results when using TestoFuel without any side effects (but just to warn you, TestoFuel contains Oyster Extract in case you are allergic to shellfish). 
Here's how TestoFuel helped me: 
Great results (muscle gains) – as you can see from my transformation pics below, I packed on muscle mass pretty well while using TestoFuel.
Improvements in mood – the boost in testosterone really helped me feel happier on a daily basis.
Heightened sex drive – I went from being too tired all the time, to going 3 times a night!
Became stronger in the gym – I reached my PB on barbell bench press of 120kg while using TestoFuel.
Drawbacks: 
Premium price – TestoFuel is more expensive than others, but you always have to pay extra to get the best product in any industry.
Not sold in retailers – You can only buy TestoFuel direct from their website: www.TestoFuel.com
Quick Summary 
After taking TestoFuel, I can see why they've built a great reputation; I experienced intense boosts in strength, endurance and sexual drive.
Most importantly, TestoFuel helped me make changes to my physique; this premium test booster allowed me to pack on muscle mass like I was back in my teenage years!
I was actually surprised by how effective this product actually was. I mean, testosterone and sex drive decrease naturally as we age – that's life.
But TestoFuel gave us the lift we needed to perform at our peak (both in the gym and out). My wife was happy that I could go all night, 3 times in a row! And you know what they say 'happy wife, happy life'…
It's been around for a while and it's a reliable test booster supplement that works. What more would you want?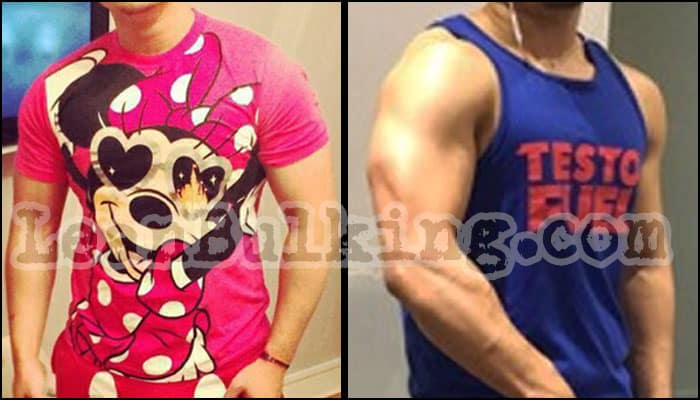 or
---
Best for Men Over 30: Prime Male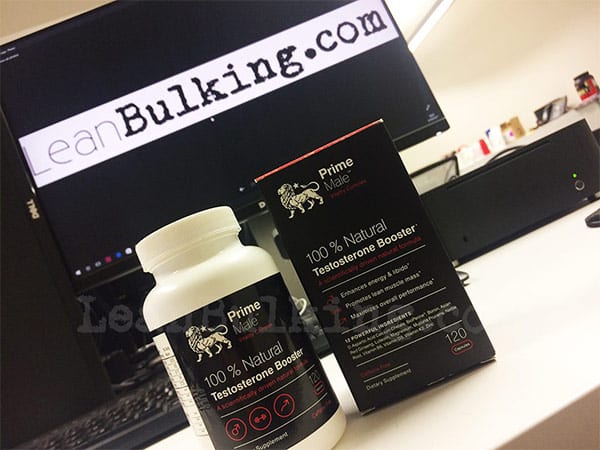 | | |
| --- | --- |
| LeanBulking Overall Rating: |   |
| Ingredients Rating: |  4/5 |
| Side Effects: |  None |
| Effectiveness: |  4.5/5 |
| Price per box: | $51.75 with the '3 Month Supply' Deal |
| Best Deal: | www.PrimeMale.com |
What Makes it Stand Out?
Prime Male contains similar ingredients to TestoFuel – which explains why it's almost as effective. For this same reason, most of the benefits are the same. And Prime Male didn't cause any side effects either.
You can't argue with the endorsement from Hollywood star, Dolph Lundgren. You can see Dolph's video here.
It's a great product, and we're happy to place this second on our list.
Here are the benefits I experienced from using Prime Male: 
Improved mood – I felt happier when using this supplement.
Less fatigue – I recovered from workouts quicker than before. Feeling less sore is definitely a bonus.
Fat loss – The increase in testosterone levels helped me trim some belly fat.
Lean muscle gains – I managed to add some lean muscle mass while taking Prime Male.
Drawbacks: 
Expensive
Only aimed to men over 30-years-old
Not sold in retailers – You can only buy Prime Male from their website: www.PrimeMale.com
Quick Summary
Prime Male is a testosterone booster made by Propura. It's aimed at the more experienced weight lifters (over 30 years old).
Why? Answer: Because studies have shown that men lose 1% of their testosterone after they reach 30.
Did It Work? Yes.
We're putting this in third place, as it cuts out people below 30.
or
---
Best for Male Vitality: Centrapeak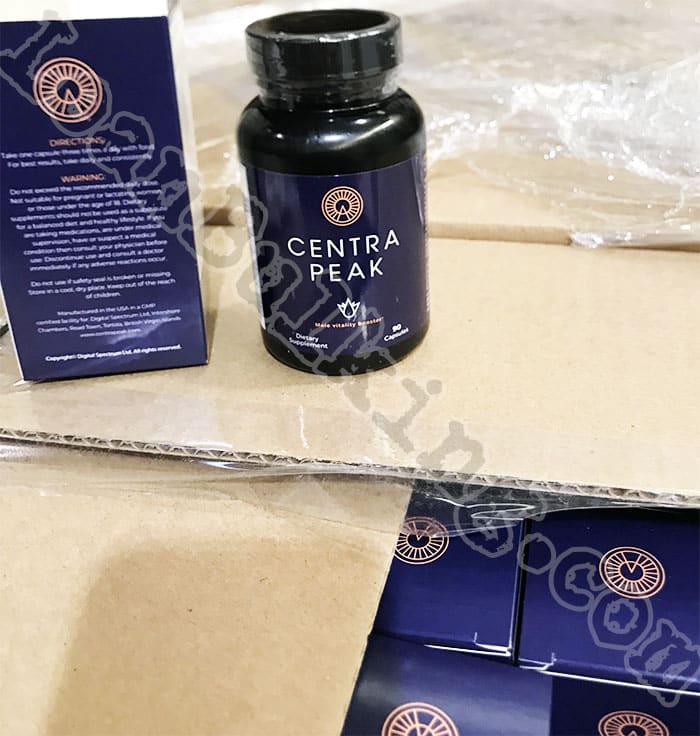 | | |
| --- | --- |
| LeanBulking Overall Rating: |   |
| Ingredients Rating: |  Excellent – 5/5 |
| Side Effects: |  None Reported |
| Effectiveness: |  Excellent – 5/5 |
| Best Deal: |  $53.33 per box (when buying the 3 box deal) |
| Where I Bought From: | www.Centrapeak.com |
Why Centrapeak is top rated…
Centrapeak boosts testosterone, improves mental performance and overall male vitality
A new test booster for 2019, Centrapeak is the 'full package' in terms of boosting male vitality. It helps boost your T, resulting in all the usual benefits (increased muscle gains and higher libido), while nootropic ingredients help strengthen 'mind-muscle-conncection' in the gym and at work too.
After 3 months of taking Centrapeak, I had gained visible lean muscle mass and felt like a better version of myself (happier, slept better, more self-confident).
Here's How CentraPeak Helped Me:
Made serious changes to my physique – I packed-on more lean muscle mass than I would have naturally in just 3 months.
Felt happier and slept better at night – I felt more motivated than ever to realize my fitness goals.
Improved libido and self-confidence – I felt like a 'better version' of myself with my T levels back to optimal levels.
Enhanced mental performance –  I felt stronger 'mind-muscle-connection' in the gym and more focused at work.
Drawbacks:
Premium Price – Centrapeak is one of the more expensive products available, but you get what you pay for.
Only available in the USA & Canada – we'll update this once we're informed that they can ship to the UK and other countries.
You can only buy direct from their website – www.centrapeak.com
Quick Summary:
Centrapeak was the 1st all-round 'male vitality' enhancer that worked for me.
I felt improvements in not only my testosterone levels, but also mental performance and general happiness – something that's really helped improve my quality of life and motivation to succeed.
As you can see from my progress picture below, I made serious changes to my physique; I found it easier to pack-on muscle mass much quicker than I would have naturally.
I saw serious results after only 3 months with Centrapeak. I'd say, equal to the results I achieved on TestoFuel.
Ultimately, when you look on Centrapeak's website, you don't see tons of guys that have taken steroids used to sell the product. You just see that the ingredients are backed by clinical studies.
For this reason, we consider Centrapeak to be the best testosterone booster supplement on the market. The added bonus is that it also helps improve your cognition too.
(It's also the only testosterone booster on this list that comes with a money-back guarantee).
or