Pros
Improves strength and endurance
Enhances muscle pumps and combats muscle fatigue
Protects muscle gains during exercise
No risk of jitters or energy crashes
Premium ingredients (eg. contains a 99.5% pure form of Creatine Monohydrate that is more effective and easier on your stomach)
Don't have to worry about taste or mixing powders in the changing room due to being offered in capsule form.
Best value for money premium pre-workout that we've found at $30 per bottle.
Vegan certified, prebiotic infused capsules for improved digestive health (and so everyone can use this pre-workout)
Cons
You can only buy directly from Performance Lab's website: www.PerformanceLab.com
Doesn't contain Caffeine. But this also removes any risk of side effects and allows us to take it for late night gym workouts
| | |
| --- | --- |
| Ingredients Rating: |  5/5 |
| Side Effects: | None |
| Effectiveness: |  5/5 |
| Price per bottle: | $30 (further discounts on Multi-Box deals available) |
| Best Deal: | Buy Here |

About The Product:
Performance Lab Sport Pre-Workout
Released in late 2018, Performance Lab SPORT Pre-Workout was a product that picked up many positive reviews almost immediately. It costs $30 for 30 serving containers, making it the best value premium pre-workout that we've found on the market and in our Top 3 Pre-Workouts Page.
There are some great features in Performance Lab SPORT Pre-Workout that we haven't seen in any other supplement before too; its capsules are 100% vegan certified and infused with prebiotics, meaning that they actually help improve your digestive health and anyone can take it regardless of lifestyle choices.
The fact that it comes in capsule form also means that we don't have to carry around a bottle with us, mess around with any powders in the changing room or worry about the taste either – all things that have annoyed us about other pre-workouts for years.
No stimulants in Performance Lab SPORT Pre-Workout
One thing that we'll address straight away is that Performance Lab SPORT Pre-Workout doesn't contain any stimulants. This might be a negative to some people, but we like that we can take this at any time of the day, even for late night gym sessions.
Also, a big issue with pre-workouts containing stimulants is that they are usually loaded with HUGE dosages of Caffeine, which can result in jitters and energy crashes – not something you want while trying to make gains in the gym!
Not only that, even with pre-workouts that contain the lower dosages of Caffeine (150-200mg per serving), we still couldn't enjoy coffee throughout the day without feeling jittery. So, we much prefer consuming Caffeine or other stimulants separately to supplements when given the choice.
Anyway, we'll tell you more about the company behind this pre-workout below, before taking you through a detailed analysis of Performance Lab SPORT Pre-Workout's ingredients (as well as our personal experience with it).

Who is the Performance Lab?
Performance Lab is a brand that was created by premium supplements company, Opti-Nutra, in 2018. This is the same company behind the Nootropic that's widely regarded as the best on the market called Mind Lab Pro, so we always expected big things from Performance Lab too.
As well as all of Performance Lab's supplements containing scientifically-backed ingredients, we also noticed that they've really perfected the smaller details too; such things as creating their own patented vegan certified and prebiotic-infused capsules, which you won't see anywhere else, has really impressed us.
Ultimately, Performance Lab boasts a huge range of premium supplements – ranging from Multivitamins (that we also use), to fat burners. So, instead of explaining all of them, if you're interested then you can check them out for yourself: www.performancelab.com/supplements/
You're here to read our personal review of their SPORT Pre-Workout, so that's exactly what we'll give you. Let's start by seeing showing you which ingredients have been added to this supplement in the section below…
---
Performance Lab SPORT Pre-Workout's Ingredients Explained
We always say that the most important features of a supplement are the ingredients contained inside them. The simple truth is that if a supplement contains ingredients proven to be safe and effective, then it will be a good product, so it's pivotal to do some research and see exactly what's in the formula.
The good news is that Performance Lab SPORT Pre-Workout doesn't contain any nasty hidden ingredients. If you take a look at the supplement facts of this product, nothing is hidden in any blends – the ingredients and their exact dosages are clearly presented to you, which is a big positive.
Not only that, we were very impressed that Performance Lab SPORT Pre-Workout contained premium-quality ingredients such as Creapure pH10; this is the purest form of Creatine Monohydrate available and has a higher bioavailability than normal forms (meaning your body absorbs more of it).
We'll expand on everything as we take you through each ingredient in this pre-workout in detail. By the end of this section, you'll have a great understanding of the ingredients in its formula.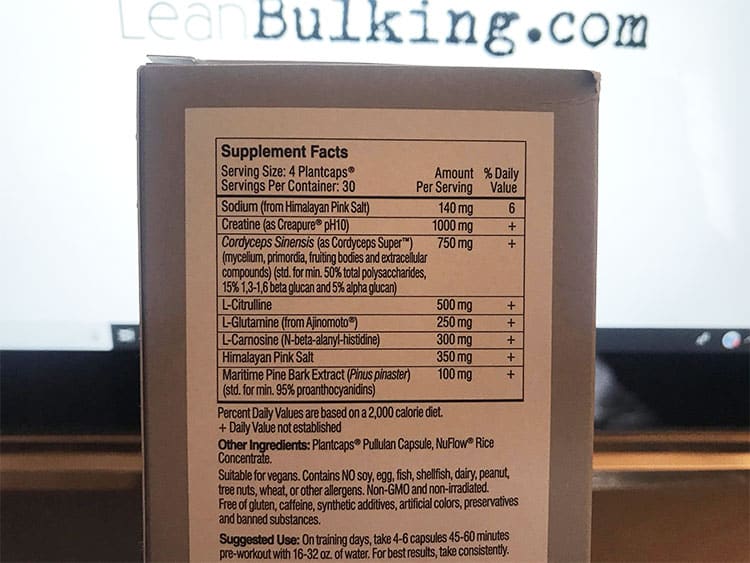 Here's Everything You Need To Know:
Creatine Monohydrate (Creapure pH10) 
As we mentioned above, this is a premium grade Creatine Monohydrate that is purer and is absorbed much better by your body for optimal benefits. And Creatine Monohydrate is one of the most proven nutrients available, in our honest opinion.
Why? Because there have been so many clinical studies proving that it works, that everyone has just accepted that it works. There's hardly any expert out there that will argue against Creatine Monohydrate; there's no denying that it's able to improve your strength and endurance in the gym and outside at sports.
How does this help? Well, it can help make the difference towards the last reps in your sets; increased ATP levels will kick in to give you that final push. And Creatine will help you train harder for much longer than normal too.
In a pre-workout, we always look for at least 1000mg to have been added. So, we were glad to see that Performance Lab SPORT Pre-Workout contained this amount.
Ultimately, studies have shown that it's completely safe to consume bucket-loads more. So, it's no problem if you take Creatine separately too. But, it's always great to see a pre-workout containing at least 1000mg, due to Creatine being such a tried-and-tested ingredient.
Cordyceps Sinensis
Cordyceps Sinensis is something that's been around for a while. It's been used in traditional medicine as a 'tonic' due to many believing that it's able to offer a variety of benefits. This includes improved strength, endurance and energy.
While this is the least 'proven' ingredient in Performance Lab SPORT Pre-Workout, emerging studies have shown it to work (help combat fatigue and boost ATP production). So, it's interesting to see that Performance Lab has kept on top of the latest research when formulating this product.
More good news is that no studies have shown Cordyceps Sinensis to be capable of causing any side effects.
L-Citrulline 
We are firm believers that Citrulline is a key ingredient in any pre-workout supplement. Its ability to enhance muscle pumps by increasing your blood flow (via a boost in nitric oxide levels) is tried-and-tested in numerous studies.
This means that you'll feel improvements in muscle pumps while lifting weights; this is especially noticeable when training your arms or legs. And we always enjoy that feeling of being 'pumped' – Arnold Schwarzenegger described it as being 'as good as sex' and we must admit that feeling your arms pumped is an incredible feeling.
More importantly, though, L-Citrulline has also shown to help reduce muscle fatigue and improve muscle endurance; this is due to L-Citrulline being able to improve your blood flow, so that more oxygen can be delivered to, and enter, into your muscles.
Ultimately, we're always happy to see L-Citrulline, so Performance Lab SPORT Pre-Workout ticks this box for us personally.
L-Glutamine 
Ask your favorite bodybuilder or fitness model what individual nutrients they supplement. L-Glutamine will almost certainly be included in their stack.
Why? Because it's generally believed to help you pack on lean muscle mass; this is something most of us want to achieve. It works due to exercise having shown to deplete L-Glutamine levels; this might lead to your body using muscle mass to fuel your training session. In effect, it helps to protect your gains during training sessions too.
Also, you can see that Performance Lab is pro-vegan with the inclusion of this ingredient; those following vegan diets (or even vegetarians) have shown to not consume enough L-Glutamine through their diet. So, it perhaps benefits vegans/vegetarians the most. Remember that the capsules of this pre-workout are also vegan certified and it begins to make sense.
This is a big positive as we like when supplement companies create products that benefit everyone, regardless of lifestyle choices.
L-Carnosine
In case you're wondering, L-Carnosine is a molecule found in concentrated levels in your muscles. It's found in higher levels in those that train regularly. But the bad news is that intense exercise has shown to deplete L-Carnosine levels too – this can result in a decrease in sporting performance.
As a result, it makes sense that L-Carnosine has shown to help improve your sporting performance when supplemented in a pre-workout.
Not only that, it's interesting to know that Beta-Alanine is the building block of Carnosine; this means that you get all the benefits of Beta-Alanine when taking L-Carnosine, without having to suffer from any 'itchy or tingly' side effects associated with Beta-Alanine.
Himalayan Pink Salt 
This is an interesting addition to Performance Lab SPORT Pre-Workout that we haven't seen before.
What does it do? Well, it acts as an electrolyte due to containing good amounts of sodium, potassium and many other beneficial minerals; this helps you stay fresher during your workout by helping to keep you hydrated.
But the most interesting thing about Himalayan Pink Salt is this; it's known for improving the absorption of amino acids found in Performance Lab SPORT Pre-Workout, such as L-Citrulline, L-Glutamine and L-Carnosine. This again shows that this company has really conducted intense research while formulating this supplement.
For this reason, we have good reason to believe that Himalayan Pink Salt improves the overall absorption of Performance Lab SPORTS Pre-Workout. As well as its benefits on your sporting performance/gym session.
Maritime Pine Bark Extract 
As with L-Citrulline being able to boost your nitric oxide levels (which enhances blood flow to muscles and muscle pumps), Maritime Pine Bark Extract has shown to deliver the same benefit.
However, it offers more than just that; it contains antioxidants such as proanthocyanidins, which has shown to reduce training-induced oxidative stress. As well as help support your immune system and heart-health.
---

---
My Personal Experience With Performance Lab SPORT Pre-Workout
After learning about this pre-workout and the fact it came in capsule form for easy consumption and that it didn't contain Caffeine, I decided to give it a go. And I'm glad that I did.
My main concern with pre-workouts is that most of them contain huge dosages of stimulants; this means that you certainly can't take them for late night gym sessions (which my busy working lifestyle quite frequently demands). Not only that, if you drink coffee throughout your day like me, taking a big hit of Caffeine in pre-workouts can push you over the 'edge' and cause jittery side effects.
It was very refreshing to be able to take Performance Lab SPORT Pre-Workout at any time of the day, without worrying about being kept up at night and having a bad sleep. But, most importantly, I was very happy with the positive effects that it delivered to my workouts.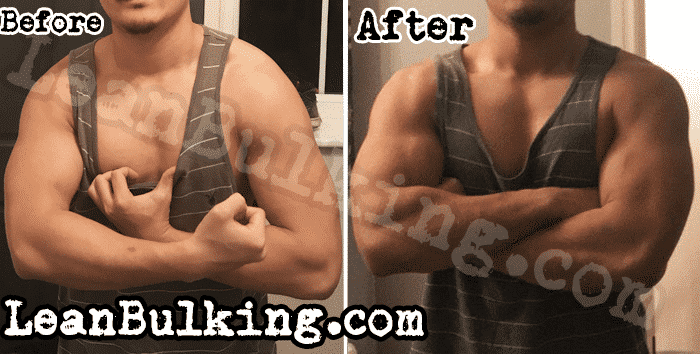 How did this pre-workout help me?
Performance Lab SPORT Pre-Workout delivered the following benefits:
Stayed fresh for longer through intense exercise – I could train at higher intensities without going to failure for longer than normal
Worked towards my fitness goals much quicker – Being able to push more reps out and train for longer meant that I was actively making progress at a faster rate
The muscle pumps felt great and I felt less sore after workouts – One of my favorite things about weightlifting is feeling the pump and this pre-workout also reduced muscle fatigue too.
Felt stronger and more confident when breaking my PBs – When going for a personal record lift, confidence plays a big role and knowing I was fuelled with scientifically-proven nutrients in Performance Lab SPORT Pre-workout definitely helped motivate me.
Could take it for late night gym sessions without risks of jitters – Perhaps one of the most important things for me was that I could finally take an effective pre-workout without having to worry about side effects or being up all night without sleeping
I took it every day without any side effects – Another benefit of not having Caffeine in a pre-workout is that you won't build up a tolerance to it, so it will be as effective after years of taking it as the first time you tried it.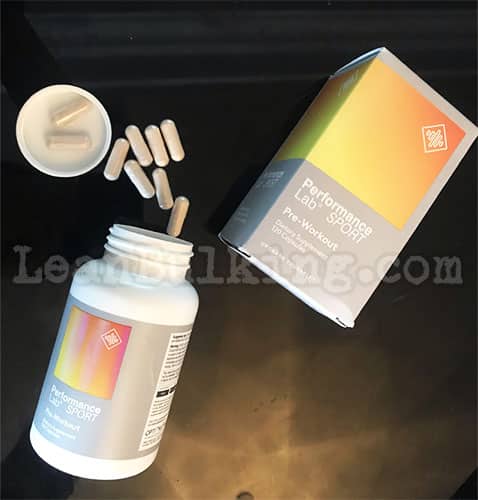 Best Value Premium Pre-Workout Available
That is a big statement that I've made above, but I genuinely do believe that it's true. Look at other pre-workouts at this price; you'll find products that mainly rely on big dosages caffeine to boost your energy levels so that you believe that it 'works' (in my honest opinion).
At $30 for 30 serving containers, you're getting an amazing pre-workout at an affordable price. Not only that, Performance Lab offers discounts on their Multi-Box deals; $81 for 3 boxes, or $57 for 2 boxes to help make things even more affordable.
Ultimately, when you begin making faster progress on your dream body, you'll realize that it was definitely worth it.
No Side Effects
This is a big positive for me. You'll be surprised by how many pre-workouts I've tried that caused numerous side effects!
As mentioned, due to not containing Caffeine (or any other stimulants), I never had to worry about suffering from jitters or energy crashes. So, I could really focus on smashing my gym sessions even late at night.
You can see that Performance Lab has really thought about this supplement; they've even included L-Carnosine instead of Beta-Alanine to save you from itching and tingling too.
After taking this pre-workout every day, we didn't experience any side effects.
---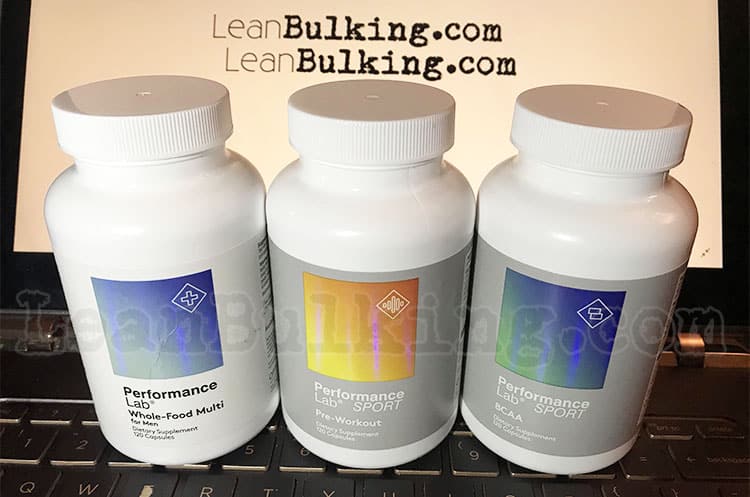 I stacked SPORT Pre-Workout with Whole-Food Multi and BCAA for 8 weeks – it helped me make lean muscle gains (as you can see in my transformation picture).
---
Performance Lab SPORT Pre-Workout Review Conclusion
For a very long time we hadn't found a non-stim pre-workout that ticked all of our boxes, so we were really happy when we found Performance Lab SPORT Pre-Workout.
At $30 for 30 servings, we also believe that it's the best value product on the market; this is considering it contains only premium-quality ingredients such as the 95% pure Creatine Monohydrate (Creapure pH10).
Ultimately, it's solved the issue of not being able to take an effective pre-workout for late night gym sessions. It also helped us take our lifts to the next level.
As a result, for 2019 moving forward, we're more than happy to recommend Performance Lab SPORT Pre-Workout at the top of our recommendation list.
If you're interested in buying this pre-workout, then the only place to buy it is directly from: www.PerformanceLab.com