Pros
Contains an optimal dosage of Vitamin D3
Fenugreek Seed Extract has shown to have positive effects on T & libido
Mucuna Pruriens & Boron can support healthy test levels
Cons
Missing key T-Boosting nutrients (eg. D-Aspartic Acid)
Contains unnecessary ingredients for a natural test booster such as L-Citrulline & DIM
---
---

About The Product
Alpha King SUPREME is a testosterone booster supplement made by Force Factor. It was released in Mid-2018 and is hoping to ride on the back of Force Factor's 'Alpha King' prequel to this product.
Ultimately, Force Factor have done very well to assert their position in the market. So it's clear to see that they produce respectable supplements, but we'll be looking at whether Alpha King SUPREME can compete with the best test boosters that are already dominating.
To do this, we'll analyze Alpha King SUPREME's nutrient profile for you in the next section. But first, we'll tell you more about the company behind it.
Who Is Force Factor? 
As we've already mentioned, Force Factor have built a great reputation in the supplements industry already. The prequel to this test booster, Alpha King, gained many fans, so they'll be expecting nothing but perfection from this sequel, Alpha King SUPREME.
They have a fat burner that's also performed reasonably well on the market called LeanFire ULTIMATE. But you're here to learn more about their release in Mid-2018; so let's see which ingredients have been added to Alpha King SUPREME below…
---
Alpha King SUPREME Ingredients Explained
Alpha King SUPREME contains 11 ingredients overall including minerals and vitamins. But out of those, we consider 8 of them to be its main additions; this is a good number to have, as we usually find that test booster supplements containing more than this number are often under-dosed.
From first glance, we're pretty happy with what we see. Vitamin D3 is arguably the best nutrient at boosting your testosterone levels, so it's great to see that Force Factor has added an optimal 3,333IU dosage (along with Vitamin K2, which is essential to consume when supplementing Vitamin D3).
However, along with the positives, there are a few negatives too. Such as the unnecessary addition of L-Citrulline, which could have been replaced by something more relevant in a test booster.
Anyway, we'll expand on this as we take you through each ingredient in Alpha King SUPREME. By the end of this expert review, you'll have a good idea of how safe and effective this T-Booster really is.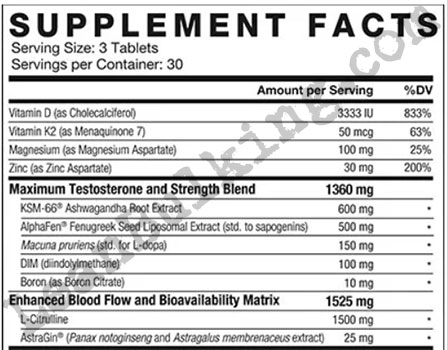 Here's Everything You Need To Know:
Vitamin D3
Many experts (including us) believe that Vitamin D3 is the single most beneficial nutrient to supplement for good reason – it boosts your mood, health and testosterone levels.
How does it work? Well, it's well known that many are happier in the sun; this is because Vitamin D is synthesized from sunlight naturally by your body after your skin is exposed to it.
However, as most of us work in offices and not on the beach in Florida, you won't get as much Vitamin D as you should be getting naturally.
Here's where natural test boosters containing Vitamin D3 come in. Vitamin D3 is the most bioavailable form of Vitamin D3, so your body is able to use it very efficiently (Vitamin D2 is known for being less bioavailable to Vitamin D3).
Studies have shown that the optimal dosage of Vitamin D3 to supplement is 3,332IU-5,000IU. You can see the study that proves this here: https://www.ncbi.nlm.nih.gov/pubmed/21154195
Ultimately, we're very glad that Force Factor have done their research here.
Ashwagandha Extract
Ashwagandha has been used for decades in Ayurveda (traditional Indian medicine). It's found to be useful for improving your power output in studies. But the bad news is that it's not shown to have any effect on your testosterone levels.
Ultimately, while Ashwagandha is a useful 'bonus' in T-Boosters, it's not going to be a key addition to any supplement.
Fenugreek Seed Extract 
Fenugreek Seed Extract is definitely well suited to testosterone boosters; this ingredient has shown to raise your test levels, and libido too.
Ultimately, when taking T-Boosters, you're wanting both of the benefits that Fenugreek Seed Extract delivers. So great work by Force Factor by adding this herb here.
Macuna Pruriens 
Macuna Pruriens is also known as 'velvet bean' due to its furry texture. Don't worry though, you won't feel this due to it being ground down to a powder!
The good news is that Macuna Pruriens has shown to have positive effects on your testosterone levels. So again, this is another good addition to Alpha King SUPREME here, and it's also seen in one of our favorite T-Boosters called Prime Male too.
While Macuna Pruriens isn't as beneficial as Vitamin D3, it certainly has its place in Alpha King SUPREME here.
---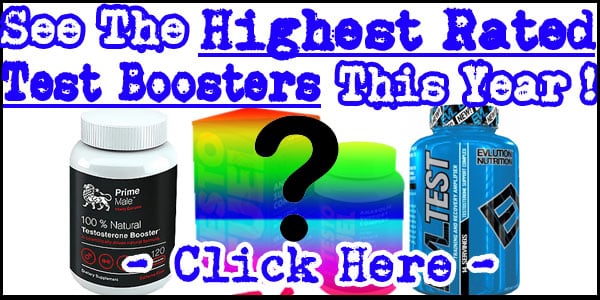 ---
DIM 
Also known as 'diindolylmethane', this is known for being an aromatase inhibitor (meaning it helps to keep your estrogen levels low).
However, no natural testosterone booster is going to put you at risk from gynecomastia (man boobs). You'll only be at risk from this if you inject yourself with illegal substances, which we don't recommend.
Anyway, as we mentioned, no natural T-Booster is going to raise your T levels to a level where your body begins converting T into estrogen. So basically, DIM isn't necessary in natural T-Booster such as Alpha King SUPREME.
Boron 
Boron is an essential mineral that's known for helping to support healthy testosterone levels. But this is only if you supplement it when you have low levels; studies only included subjects that had unusually low T levels.
For this reason, we're not sure how effective this will be to those with fairly normal T levels already, that is just wanting that extra 'push' to gain more muscle and libido. But you can't deny that Boron is a great mineral to add to your diet regardless.
L-Citrulline 
We're quite confused as to why Force Factor has added L-Citrulline to their test booster, Alpha King SUPREME.
Why? Because it's more useful in a pre-workout supplement, due to its ability to enhance your muscle pumps by increasing your blood flow.
Our guess is that Force Factor believe that L-Citrulline will improve the quality of your erections. But there simply haven't been enough reliable studies to show this.
In fairness though, there's nothing wrong with including L-Citrulline here either, as it's not going to cause any side effects. But we would have preferred something more useful at raising your T levels, such as D-Aspartic Acid.
AstraGin 
There are a lot of science-related things that can be said about the formulation of AstraGin. So instead of boring you with that, we'll just tell you why it's added to some supplements.
Basically, AstraGin is marketed as being able to improve the bioavailability of supplements; this means that it's supposed to make products more effective.
However, AstraGin is still a new addition to supplements – especially compared to creatine monohydrate and others that have been around for decades. So there simply aren't enough non-bias studies to prove whether it works or not (in our honest opinion).
For this reason, we consider this to be an unreliable addition. But there's also no negatives to having this in Alpha King SUPREME, as it's not been reported to cause any side effects.
---

---
Side Effects
One of the best things about Alpha King SUPREME is that it doesn't contain any questionable ingredients that might cause side effects. For example, Tribulus Terrestris has become known for its potential to cause prostate enlargement, so we're personally glad that Force Factor didn't include this.
So overall, we don't think that you'll be at risk of suffering any side effects with Alpha King Supreme. Very good job by Force Factor with regards to this.
---
Alpha King SUPREME Review
We've mentioned throughout this review that Force Factor has created an extremely respectable product with Alpha King SUPREME. Any site is lying to you if they say otherwise.
You simply can't argue with the fact that Alpha King SUPREME contains an optimal dosage of Vitamin D3, which is quite rare to see. Also, it contains some other key T-Booster nutrients such as Fenugreek Seed Extract.
However, there are a few unnecessary additions such as L-Citrulline and Ashwagandha, which have no effect on your T levels at all. So we would have liked to see more suitable replacements for those that actually benefit your testosterone levels.
So overall, there are only some small issues with Alpha King SUPREME. Otherwise, it's certainly better than many other T-Boosters we've seen on the market.
[wp-review]
Check Out The Best Test Boosters This Year!
Here are the best natural testosterone boosters on the market for:
Faster Muscle Gains
Quicker Recovery Time
Decreased Belly Fat
Enhanced Energy & Sex Drive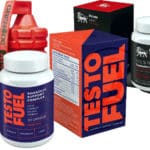 Click Here to See the Full List!