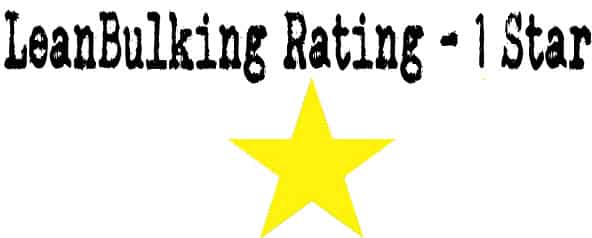 Pro's
D-Aspartic Acid a key test boosting ingredient
Con's
D-Aspartic Acid under-dosed
Zinc overdosed
Tribulus can cause side effects
Missing key test boosting ingredients (eg. Vitamin D3)
Not good value for money
---
---

About The Product
Andro is a testosterone booster made by Red X Lab. It costs $79.99 for 30 servings, making it one of the most expensive test boosters we've reviewed – so we'll be examining this product closely, to see whether it can justify its price tag.
Red X Lab has done a good job by giving you 4 capsule servings daily; this allows you to spread out your capsules, keeping your body fuelled with the nutrients it needs to raise testosterone production.
We'll analyze Andro test booster's nutrient profile, after telling you more about Red X Lab.
Who Are Red X Lab? 
Red X Lab are a USA-based supplements company that produces a range of supplements, from a pre-workout called Juiced and a fat burner.
However, there wasn't much more information about them on their 'about us' page of their website. So let's get stuck into what we do know – which ingredients are inside Andro test booster.
---
Andro Test Booster Ingredients Explained
We're writing this review at 7am, so we're quite glad the ingredient list for Andro test booster is quite small; it only contains 3 main ingredients, as well as the usual zinc and magnesium.
As a result, we're pretty tired, and you want to get straight to the point. So we'll take you through each ingredient inside Andro test booster – so you can see how effective it really is.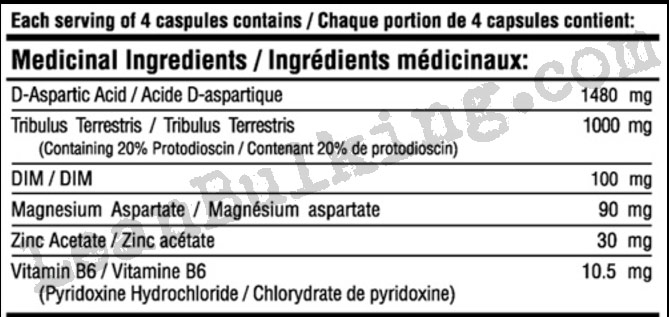 Here's Everything You Need To Know:
D-Aspartic Acid 
A great start by Red X Lab; D-Aspartic Acid has proven to boost your test levels in numerous studies, but only when dosed between 2,000mg-3,000mg.
However, the problem is that there's only a 1,480mg dosage in Andro test booster (meaning it's not likely to work). This is a great example of why it's important for companies to do their research and dose ingredients correctly.
We're actually surprised that D-Aspartic Acid had been under-dosed here, as Red X Lab have priced Andro test booster at $79.99! The question is, where have they spent the money? (It's looking more likely that they've simply raised the price for no reason…)
Tribulus Terrestris
Now, this is an ingredient that we always stay away from. Basically, Tribulus gained attention and was thought to be effective at raising your test levels.
However, since then, numerous studies have shown that it doesn't actually deliver this benefit.
Not only that, Tribulus has been reported to cause a side effect; increasing your prostate weight, which can lead to serious male health issues.
For this reason, we always advise you to stay away from supplements containing Tribulus Terrestris.
---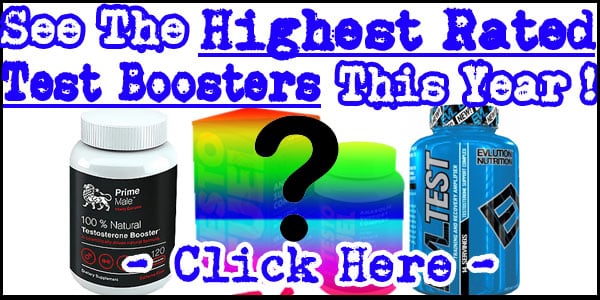 ---
DIM 
Also known as Diindoylymethane, this compound is found in small amounts in green vegetables, such as broccoli and kale.
Why's it been added into Andro test booster? Well, it's thought to be able to stop testosterone converting into estrogen, but this benefit isn't needed in any natural testosterone booster supplement.
Simply put, no natural test booster will lift your test levels so much that your body begins converting T into estrogen. Only steroids are powerful enough to do this, so don't be fooled.
For this reason, there's no need for DIM to be in Andro test booster. And if we were only choosing 3 main ingredients for a $79.99 T-Booster, DIM wouldn't be 1 of them.
Instead, we'd go for the reliable Vitamin D3 (which is technically a hormone and is known for being able to boost your testosterone production.
Magnesium Aspartate & Zinc
If you're wondering what this is, it's basically the magnesium salt of aspartic acid.
While Magnesium and Zinc can help your body produce more testosterone, they're never key ingredients – every test booster on the market will contain both magnesium and zinc, so these minerals never set any product apart from others.
For this reason, we never usually tell you about magnesium or zinc in our reviews. But since there's only 3 main ingredients in Andro test booster, we'd thought we'd give you this rare treat today.
But 1 thing we will say is this; Andro test booster contains 30mg Zinc (with the safety limit for Zinc being 40mg per day). As a result, you'll have to ensure that you don't consume foods that are high in Zinc while taking Andro test booster, or potentially face side effects such as nausea.
---

---
Side Effects
The good thing about Andro test booster, is that this product doesn't contain any ingredients that are likely to cause any side effects.
However, we've already mentioned that Andro test booster contains 30mg Zinc, which is close to your daily safety limit. For this reason, we recommend keeping an eye on your zinc intake if you're consuming Andro test booster.
We recommend only consuming 10mg Zinc in supplements – this leaves you plenty of space for consuming this mineral through your diet, without risking side effects.
Here's the potential side effects from taking Andro Test Booster: 
Nausea (potential intake of over 40mg Zinc)
Diarrhea (potential intake of over 40mg Zinc)
Upset Stomach (potential intake of over 40mg Zinc)
Tingling (potential intake of over 40mg Zinc)
---
Andro Test Booster Review Conclusion
After analyzing this product, we can't understand why Red X Lab has priced Andro test booster at $79.99; it simply doesn't contain the right ingredients to make it worth this price.
Simply put, we would have replaced DIM with Vitamin D3, as Vitamin D3 is one of the best ingredients in the supplements industry in general; Vitamin D3 is often recommended to both men and women as treatment for fatigue, while proving to raise men's testosterone production in dosages over 3,332IU per daily serving.
[wp-review]
See The Best Testosterone Boosters This Year!
Here's the best natural testosterone boosters on the market for:
Faster Muscle Gains
Quicker Recovery Time
Decreased Belly Fat
Enhanced Energy & Sex Drive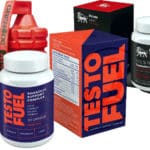 Click Here to See the Full List!