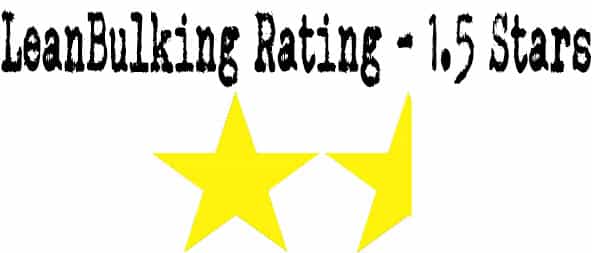 Pro's
Citrulline shown to improve muscle pumps
Contains Caffeine
Con's
Big dosage of Caffeine (300mg per serving) can cause jitters
Contains 2 stimulants (increases risk of side effects)
Numerous ineffective ingredients
Contains a proprietary blend
---
---
About The Product
RE1GN is a pre-workout supplement by Olympus Labs, released in 2017. Its believed to be one of their most intense pre-workouts so far, but well be the judge of that…
Re1GN costs $39.99 for 20 serving containers - which is the same price as our favorite pre-workout supplement, so were expecting big things.
Olympus Labs pre-workout also comes in 5 flavors; Area 51, Dragon Mist, Krusherz, ISEE FURY and Lions Blood.
Anyway well tell you a bit about the company behind this product (for those that dont know), before analyzing RE1GNs nutrient profile.
Who are Olympus Labs? 
After trying to find out about Olympus Labs, we were disappointed by their about us page on their website.
It didnt tell us anything about their company - important information such as when they were founded and whether their products are made in cGMP & FDA approved facilities…
Anyway, what we do know is RE1GNs ingredients, so well analyze this for you below.
---
Olympus Labs RE1GN Ingredients Explained
Olympus Labs RE1GN contains 13 ingredients overall, which is more than is needed; we prefer pre-workouts containing under 10 ingredients, as long as theyre dosed effectively (usually the problem with products containing more than 10 is that no ingredients are optimally dosed).
But thats not the only problem - Olympus Labs RE1GN contains a proprietary blend, which we always try to avoid. Well explain why below…
PROPRIETARY BLEND WARNING…
Proprietary blends are mixtures of numerous ingredients thatre only shown to you as 1 quantity. As you can see from the Intense Energy Matrix on Olympus Labs RE1GNs ingredient list, the overall amount is 4,459mg - but youre not shown the dosages of each ingredient inside such as Caffeine.
This increases your risk of side effects, and also makes it uncertain whether this pre-workout will work. For this reason, we try to avoid any supplement that contains proprietary blends.
Anyway, well take you through each ingredient - so you can see how effective Olympus Labs RE1GN really is.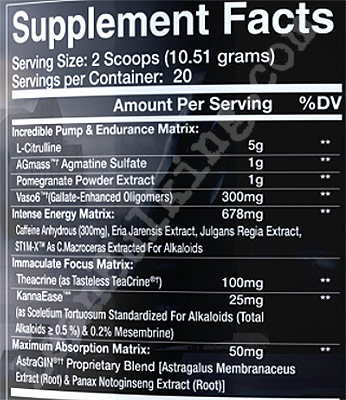 Heres Everything You Need To Know:
L-Citrulline 
This is the best ingredient shown to enhance muscle pumps - but if were being picky, we do prefer Citrulline Malate (as this improves strength levels too).
Anyway, if youre consuming L-Citrulline, you need a dosage of at least 3,000mg; as Olympus Labs RE1GN contains 5,000gm (5g) its been dosed well here.
Good start.
Agmatine Sulfate 
We dont understand why so many supplement companies add Agmatine Sulfate into their pre-workouts.
Basically, its not shown to offer any benefits in any study conducted - making it a useless ingredient. The only good thing here, is that Agmatine Sulfate isnt part of a proprietary blend.
Pomegranate Powder Extract 
As you can see, this is simply powered pomegranate. Its believed to improve general health and might have a positive effect on fat loss.
However, no study have shown whether it improves your gym session - meaning pomegranate is an ineffective ingredient in Olympus Labs RE1GN.
Vaso 6 
If you havent heard of this ingredient before, its because its not proven to work. Its believed to improve muscle pumps - but in reality, its simply a patented ingredient marketed through unreliable information.
---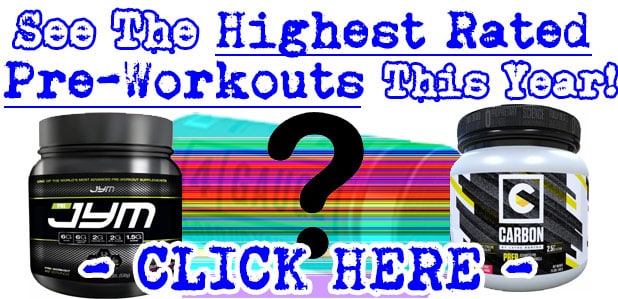 ---
Intense Energy Matrix 
This is the proprietary blend thats part of Olympus Labs RE1GN. As we mentioned at the start, the dosages of each ingredient are hidden from you - as you only know the overall quantity of the blend.
This is apart from Caffeine - as you can see from the ingredient list, Caffeine is the only ingredient with the dosage shown to you (300mg).
But one thing we do know are the ingredients inside, so lets see:
Caffeine Anhydrous 
Caffeine is the best stimulant you can find in pre-workouts; its proven to be safe and effective in dosages under 200mg per serving.
But heres the problem - theres a big 300mg dosage of Caffeine in Olympus Labs RE1GN (meaning you might suffer from jitters and energy crashes).
For this reason, we always recommend that you consume less than 200mg Caffeine per serving in pre-workout supplements - to avoid side effects.
Eria Jarensis Extract 
This is another stimulant thats believed to offer similar effects to Caffeine. But not much is known about Eria Jarensis (making it unreliable and potentially harmful).
As we mentioned, Caffeine is the best & safest stimulant available. Not only that, as theres already a big dosage of Caffeine inside Olympus Labs RE1GN, theres no need for any additional stimulants here.
Ultimately, Eria Jarenesis Extract has only increased your risk of suffering from jitters and energy crashes.
Juglans Regia Extract 
If youre wondering what this is, Juglans Regia Extract is used due to being a natural source of DMHA. Simply put, DMHA is believed to be another stimulant - but its not as researched as Caffeine either (making it unreliable).
For this reason, we dont recommend consuming Juglans Regia Extract or DMHA, to stay safe.
Stim-X 
Were specialists in the supplements industry, but even we dont know much about Stim-X. Basically, its another ingredient believed to offer similar benefits to Caffeine…but as Stim-X isnt proven to be safe or effective in any studies, we recommend avoiding it (at least until more research has been conducted).
Theacrine 
Theacrine is more known than other stimulants in the Intense Energy Matrix blend (apart from Caffeine), but its still unsure how safe Theacrine is.
Early signs show promising results, but we wont be consuming Theacrine until studies have 100% proven its beneficial and safe (after all, Caffeine is consumed in both tea & coffee on a daily basis - while Theacrine isnt).
KannaEase 
Another ingredient that isnt popular in the supplements industry - its believed to reduce stress and anxiety, but it hasnt proven to benefit your gym session in any studies - making it unreliable.
AstraGin 
This is a patented ingredient thats believed to improve sporting performance by increasing your blood flow. However, we havent seen any non-bias studies, making this another unreliable ingredient.
---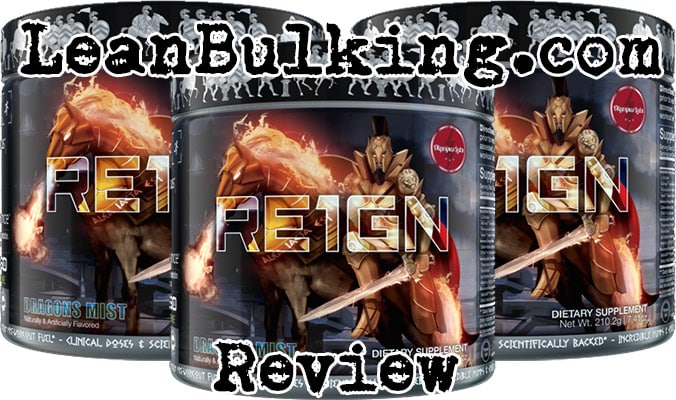 ---
Side Effects
The worst thing about Olympus Labs RE1GN is the number of stimulants; as well as a big 300mg serving of Caffeine (which puts you at risk of jitters and energy crashes anyway), this pre-workout also contains 4 other stimulants that arent unreliable (and havent proven to be safe or effective).
Heres the potential side effects from taking Olympus Labs RE1GN: 
Jitters (Overload of stimulants)
Energy Crashes (Overload of stimulants)
---
Olympus Labs RE1GN Review
We dont like pre-workouts containing over 10 ingredients for 2 reasons - because they take ages to review (my wife is calling me to get off my laptop now!), and also because in our experience, we know that the best pre-workouts contain less than 10 ingredients (as long as theyre dosed effectively).
Ultimately, only 1 ingredient has been dosed correctly in Olympus Labs RE1GN; the other 12 have been incorrectly dosed, putting you at risk of side effects and wasting your cash.
Not only that, we always recommend that you only consume under 200mg Caffeine per serving. Olympus Labs RE1GN contains 300mg Caffeine and 4 other stimulants, so youre almost certain to suffer from jittery feelings and energy crashes here.
Olympus Labs RE1GN Review
Bottom Line
We personally wouldnt make Olympus Labs Re1GN as our pre-workout supplement.
Instead, take a look at the highest rated pre-workouts thatll keep you safe from side effects and take your training sessions to the next level.
Check Out The Best Pre-Workouts This Year!
Heres the best natural pre-workouts on the market for:
Energy Boosts 
Enhanced Strength & Endurance 
Increased Focus
Skin-Splitting Muscle Pumps