Pro's
D-Aspartic Acid proven to raise testosterone levels
Maca shown to improve libido
Con's
Tribulus Terrestris ineffective at raising testosterone and can cause side effects (see side effects section for more info)
Maca doesn't boost testosterone levels
---
---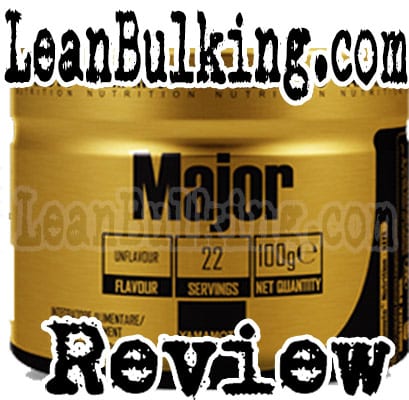 About The Product
Major is a testosterone booster supplement made by Yamamoto Nutrition. It costs $26.87 (€23.99/£20.15) for 22 serving containers, with a serving size of 1 4.5g scoop per day.
Usually, testosterone boosters come in capsules, but we have no problem with this powder form – but one thing we have a problem with is the serving size.
Basically, we believe that 3-4 servings per day works best to fuel your body with nutrients throughout your day – but Major only provides 1 scoop per day (meaning it won't work as well).
Who are Yamamoto Nutrition? 
Founded in 2012, Yamamoto Nutrition sounds Japanese, but it's actually a company based in Italy. Yamamoto Nutrition aren't very well known, but they sponsor some high level athletes, such as Roelly Winklaar.
Let's see whether Major can help put this company in the spotlight.
---
Major Ingredients Explained
This testosterone booster by Yamamoto Nutrition contains 5 ingredients, which isn't a bad number to have – but it only offers 22 servings per container.
Simply put, we believe that testosterone booster supplements take a month (30 days) for you to see the benefits, so we prefer products that contain 30 servings per container.
Anyway, we'll analyze what's inside Major – so you can see how good this T-Booster really is.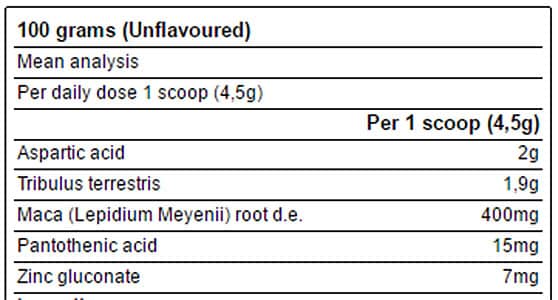 Here's Everything You Need To Know:
D-Aspartic Acid 
This is one of our favorite testosterone boosting ingredients, as it's proven to raise testosterone and LH levels in countless studies.
It works best in dosages between 2,000mg-3,000mg, so Yamamoto Nutrition has done a good job here – adding an optimal 2,000mg in Major.
Tribulus Terrestris 
We usually avoid Tribulus Terrestris, as it's been reported to increase prostate weight – and shown to be ineffective at raising testosterone levels.
There are much better ingredients that Yamamoto Nutrition could've chosen from – such as Vitamin D3, which has shown to improve testosterone as well as general health and well-being.
---

---
Maca Root 
We have mixed opinions about Maca Root, as it's shown to improve your libido – but has no effect on your testosterone levels.
Not only that, Maca Root only works in dosages of at least 1,500mg; Major only contains 400mg of this ingredient, so you won't even experience improved libido here.
Panthothenic Acud 
Also known as B5, Panthothenic Acid can improve your general health, but hasn't shown to improve your testosterone levels.
Zinc Gluconate 
Zinc has shown to raise your testosterone levels, as well as improve your general health. However, it's not a key ingredient in any supplement (most testosterone boosters contain Zinc, so it's not something that will set Major apart from others).
---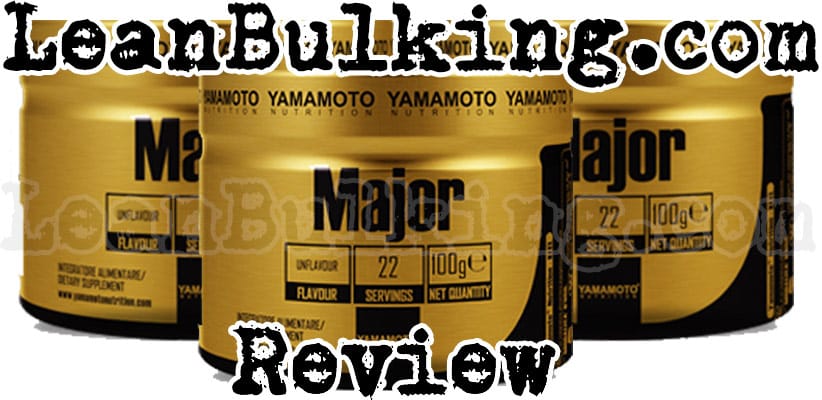 ---
Side Effects 
There's only one ingredient in Major by Yamamoto Nutrition that can cause side effects – Tribulus Terrestris.
Basically, Tribulus Terrestris has shown to increase the weight of your prostate, which can lead to serious male health issues. For this reason, we choose to avoid this ingredient (as it has no effect on your testosterone levels either).
Here's the potential side effects from taking Major: 
Increased Prostate Weight (Tribulus Terrestris)
---
Major Review Conclusion
This isn't the worst testosterone booster we've reviewed, but it's nowhere near the best either. Simply put, only 1 ingredient in Major by Yamamoto Nutrition is a key testosterone boosting ingredient proven to work (D-Aspartic Acid) – Maca Root can boost your libido, but there isn't enough in Major for it to work (it's optimal dosage is 1,500mg, while Major only contains 400mg).
Not only that, Major comes in 22 serving containers, which is strange for a testosterone booster – it's well known that T-Booster supplements can take up to 30 days to experience it's full benefits, which is why most of these products come in 30 serving containers.
Also, while most also come in capsules, there's no problem with Major coming in powder form; the only problem here is the 1 serving per day (you need 3-4 servings daily, so you're body's always topped up with key ingredients needed to boost testosterone levels).
[wp-review]
Check Out The Best Test Boosters This Year!
Here's the best natural testosterone boosters on the market for:
Faster Muscle Gains
Quicker Recovery Time
Decreased Belly Fat
Enhanced Energy & Sex Drive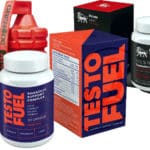 Click Here to See the Full List!