Pro's
Fenugreek proven to boost testosterone and libido
Tribulus Terrestris can raise libido
Con's
Tribulus Terrestris can increase prostate wieght
All main ingredients inside proprietary blend ('Nugenix Testosterone Complex')
Citrulline Malate not shown to affect testosterone levels (and is under-dosed)
---
---
About The Product
Nugenix Free Testosterone Booster is a testosterone booster supplement made by a supplements called Nugenix. It costs $69.99 each bottle on their website, and comes in 30 serving containers (with a serving size of 3 capsules per day).
Good start by Nugenix, as we believe 3-4 capsule daily servings keep your body topped up with the nutrients it needs to produce more testosterone.
Who are Nugenix? 
Nugenix are a supplements company based in the USA. They're very centered around testosterone products, offering only products to help boost T production.
This company's chosen to market themselves as specialists in the testosterone boosting market, so let's see whether their 'Free Testosterone Booster' supplement actually works.
---
Nugenix Ingredients Explained
Nugenix Free Testosterone Booster contains only 3 main ingredients, so this shouldn't be a long review. We have no problem with supplements containing only a few ingredients – but we like to make sure they all work, or you'll be wasting your money.
Bullsh*t Websites gave this great reviews 
We noticed that many websites were giving Nugenix amazing reviews – but after looking at it's ingredient list, we couldn't see why.
This is usually a bad sign, and we believe many have been paid to write good reviews (or supplement companies often write reviews themselves and pay websites to post them!) – this is exactly why we set up LeanBulking.com, to expose bullsh*t websites and products like this.
The only great and effective testosterone boosting ingredient that Nugenix Free Testosterone Booster contains is Fenugreek (and we're not even shown the exact dosage as it's in a proprietary blend, meaning it might be ineffective).
What's a proprietary blend?
Simply put, a proprietary blend is a mixture of numerous ingredients shown to you as 1 quantity. This means you'll never know the exact dosages of ingredients inside (so you'll never know if it'll work, or cause side effects, until after you've taken it).
Anyway, we'll analyze each ingredient for you, so you can get a feeling of whether Nugenix Free Testosterone Booster really works.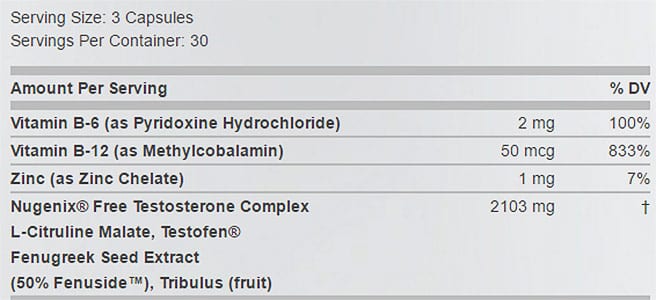 Here's Everything You Need To Know:
Fenugreek Seeds Extract 
This is one of our favorite testosterone boosting ingredients for one reason – it works.
It's been used for decades in ayurveda (traditional Indian) medicine, and has more recently shown to enhance your testosterone and libido in countless studies.
Fenugreek is even effective in dosages as little as 50mg, so there'll be no problems here (even in a proprietary blend, there's sure to be at least 50mg of Fenugreek in Nugenix Free Testosterone Booster.
---

---
Citrulline Malate 
Citrulline Malate has shown to raise your nitric oxide levels, which results in more blood rushing to your muscles (leading to enhanced muscle pumps).
But there are 2 problems here:
Increased muscle pumps aren't a direct benefit of a testosterone booster (we'd rather experience increased T-Levels, sex drive, and strength).
The optimal dosage is 6,000mg (the whole proprietary blend only adds up to 2,103, meaning it's not possible for there to be enough Citrulline Malate for it to work).
The second point nails it – although Citrulline Malate can be beneficial, there's not enough for it to work. For this reason, it's useless in Nugenix Free Testosterone Booster.
Tribulus Terrestris 
Tribulus Terrestris is on our list of ingredients to avoid, as it hasn't proven to raise testosterone levels and can cause a serious side effect – increased prostate weight (which can lead to severe male health issues).
For this reason, we choose to avoid supplements containing this ingredient – there are many other effective ingredients that don't cause side effects available, so why not choose them?
---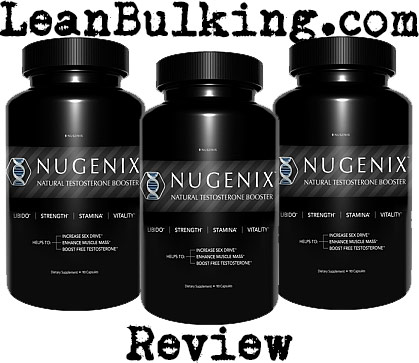 ---
Side Effects 
There's only 1 ingredient in Nugenix Free Testosterone Booster than can cause side effects – Tribulus Terrestris.
Basically, Tribulus Terrestris has been reported to increase prostate weight, which can lead to serious male health issues that everyone should avoid.
We stay away from this ingredient mainly for this reason, but also because it's not shown to have any effect on your testosterone levels in studies.
Here's the potential side effects from taking Nugenix Free Testosterone Booster: 
Increased prostate weight (Tribulus Terrestris)
---
Nugenix Review Conclusion
This review probably seems quite harsh, but we don't think Nugenix is the worst product we've reviewed. But we were just shocked to find many other review sites giving this a 5 star rating – it only contain 1 ingredient proven to raise your testosterone levels, so we believe our 2 star rating is very fair.
In fact, we believe you would experience the same benefit (and save cash) by buying a supplement only containing Fenugreek – however, the best testosterone boosters contain numerous ingredients shown to boost your testosterone levels more than a product only containing Fenugreek would.
[wp-review]
Check Out The Best Test Boosters This Year!
Here's the best natural testosterone boosters on the market for:
Faster Muscle Gains
Quicker Recovery Time
Decreased Belly Fat
Enhanced Energy & Sex Drive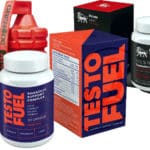 Click Here to See the Full List!