Pros
Some ingredients can boost libido (Horny Goat Weed Extract, Eurycoma Longifolia Extract).
Cons
Missing key testosterone boosting nutrients (eg. Vitamin D, Mucuna Pruriens Extract).
All ingredients contained within a proprietary blend (specific dosages of each are unknown).
Not good value for money in our honest opinion.
---
*UPDATE*: As of 2019, we havent been able to find RegiMen Testosterone Support for sale via any reliable online vendors. As a result, were not certain whether it is still being produced and sold. 
---
---
About The Product: RegiMen Testosterone Support Review
Testosterone Support is a testosterone booster (or male vitality) product made by RegiMen. It costs $60.71 for 30 serving containers, which makes it compete against the more premium options on the market - this means that well have high expectations of this product from the start.
To try and determine how safe and effective this product is, well analyze its supplement facts label for you in this review. This should help you understand more about what is contained within RegiMen Testosterone Support and help you make your own mind up (whether you should buy it).
But first, well take a look at the company behind it in more detail…
Who is RegiMen? 
We tried to research online but didnt manage to find any information on this company. It seems that RegiMen supplements are mostly sold via online vendors and Amazon - but they dont seem to have their own e-commerce site.
Now, this isnt a massive issue; many prefer buying on Amazon anyway. But we do like to at least see some sort of website for supplement companies to tell their customers more about themselves. They should all be proud of their quality manufacturing (after all, it costs a considerable amount to keep high standards of manufacturing if they ensure this is the case).
Anyway, lets not waste any more time and see which ingredients have been added to RegiMen Testosterone Support in the section below…
---
RegiMen Testosterone Support Ingredients Explained
As mentioned, there are 30 servings per container (with a serving size of 3 capsules per day). This is pretty good, so nothing out of the ordinary here.
However, its when you try to find out the specific dosages of each ingredient in RegiMen Testosterone Support when you begin to find issues; as all ingredients are part of different proprietary blends, the exact dosages of hidden from you - and you are only shown the overall dosages of these blends.
Personally, we are not fans of proprietary blends and believe the sooner they are removed from the supplements industry, the better. So, we do wish that proprietary blends were not a feature of RegiMen Testosterone Support (just our honest opinion).
Not only that, RegiMen Testosterone Support doesnt contain any of our favorite T-Boosting nutrients such as Vitamin D or Mucuna Pruriens. We believe that all premium priced test boosters should contain these ingredients to help deliver optimal results.
Anyway, instead of complaining, well show you the good and the bad about the ingredients in RegiMen Testosterone Support below…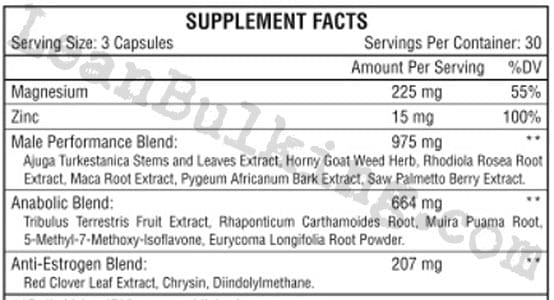 Here Is Everything You Need To Know:
Magnesium and Zinc 
Weve grouped these 2 ingredients together to ultimately save us some time. Were hungry and its almost time for food…
Jokes aside, we dont always analyze the dosages of Magnesium and Zinc as these minerals are both included in all multivitamin supplements as well as most T-Boosters too.
The good news is that both minerals have been dosed quite well. One thing to look out for is when T-Boosters contain over 30mg Zinc per serving; Zinc has an safe upper level of 35mg daily, so its not a good idea to consume this is one go via supplements.
Male Performance Blend 
Heres where things begin to get a little hairy (in our honest opinion). In case youre wondering, this is the first proprietary blend in RegiMen Testosterone Support thats been titled Male Performance Blend.
Ultimately, this blend contains several ingredients, but youre not shown the exact dosages of any of them. The only thing youre told is that it contains 975mg overall of these ingredients, which isnt very helpful.
Its a shame because there are a few useful nutrients in this Male Performance Blend when dosed correctly; Maca Root Extract and Horny Goat Weed Extract can both boost your libido, with studies showing they can do so.
---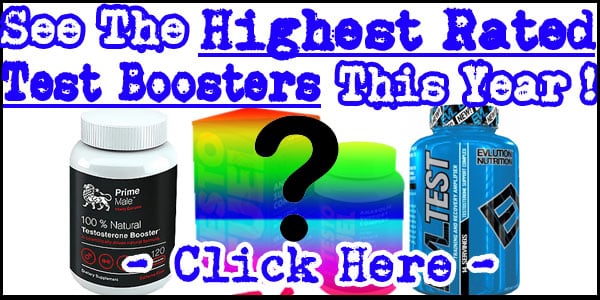 ---
Anabolic Blend
We could spend most of the day talking about the several nutrients in this Anabolic Blend. But when breaking it down, the only big positive in this blend (in our honest opinion) is that it contains Eurycoma Longifolia Extract - this has also shown to improve your libido levels.
The worst part, for us personally, is the inclusion of Tribulus Terrestris here. While nothing is certain, this herb has been linked with enlarged prostate, which is never good news - something we want to avoid…
We can see that RegiMen has tried to counteract this by including Saw Palmetto Extract, which is believed to support prostate health. However, we just would prefer to avoid Tribulus Terrestris in the first place. Just so you know too, Tribulus Terrestris hasnt proven to boost your testosterone levels either.
Anti-Estrogen Blend 
There are 3 ingredients in this Anti-Estrogen blend; Red Clover Leaf Extract, Chrysin, and DIM (Diindolymethane).
The point of this blend is pretty clear from the name of it - its designed to surpress estrogen levels so your T levels can stay high. And in fairness, DIM has shown positive results at delivering this benefit.
However, unless youre taking some seriously strong stuff (as in injecting yourself with hormones) then youre not likely to need aromatase inhibitors like these. As a result, we would have much preferred to have seen Vitamin D or Mucuna Pruriens in RegiMen Testosterone Support instead here.
---
---
RegiMen Testosterone Support Side Effects
For us, this is a very important section of our reviews. Theres no point taking a product if its going to make you feel ill…
The good news is that RegiMen Testosterone Support is pretty safe and doesnt seem likely to cause any side effects. While Tribulus Terrestris has been linked with enlarged prostate, not a lot of official studies have proven this to be the case - and Saw Palmetto Extract has been added as a preventative for this too.
As a result, RegiMen Testosterone Support seems to be free from side effects.
---
RegiMen Testosterone Support Review Conclusion
We feel our rating of RegiMen Testosterone Support is pretty fair. While its not the best product weve seen, its certainly not the worst either - and its not likely to cause side effects either.
As a result, 2.5/5 isnt a bad rating here.
However, were not convinced that its going to be likely to boost your testosterone levels; it doesnt contain any tried-and-tested nutrients such as Mucuna Pruriens or Vitamin D for this.
In case youre wondering, Vitamin D is known as the sunshine nutrient; its naturally synthesized via your skin when exposed to sunlight. And its part of the reason why many are happier in the sun. Not only that, several studies have shown a strong link between optimal Vitamin D levels and high testosterone levels too.
Mucuna Pruriens is known as the velvet bean due to its furry texture. Dont worry though, you wont feel its furry texture in any supplements as its found in powder form. It works due to containing high amounts of L-Dopa, which has been shown to help boost HGH and T levels in many studies.
The good news is that it contains some libido boosters, including Maca Root Extract and Eurycoma Longifolia Extract. So, it may improve your libido if that is the only benefit youre looking for.
*UPDATE* RegiMen Testosterone Support doesnt seem to be available for sale online anymore. To see our highest rated testosterone boosters, see our Best T-Boosters Page.
Check Out The Best Test Boosters This Year!
Here are the best natural testosterone boosters on the market for:
Faster Muscle Gains
Quicker Recovery Time
Decreased Belly Fat
Enhanced Energy & Sex Drive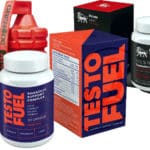 Click Here to See the Full List!