We've shown you what we believe are the 3 best fat burners on the market. So now we'll explain why.
Basically, the ingredients are the most important features of a supplement – if a product contains great ingredients in optimal dosages, then it'll work.
However, if it contains bad ingredients or has under-dosed ingredients – then it might not work.
Here's what to look for:
---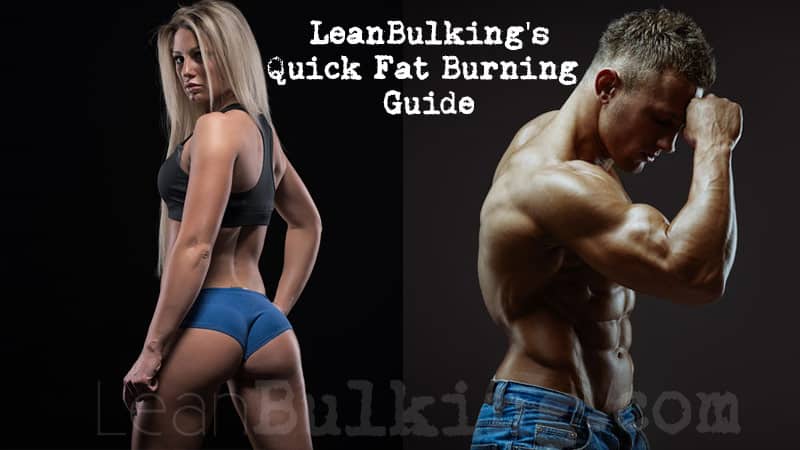 ---
Best Fat Burning Ingredients 
Ultimately, you want a fat burner to contain ingredients that will:
Promote fat loss
Reduce hunger cravings
Increase energy (important while cutting calories to lose fat)
The 3 bullet points above are what I look for in these supplements – why else would you buy a fat burner?
For this reason, my favorite ingredients in fat burners are:
Glucomannan – Also known as konjac, this is eaten frequently in Asian countries (especially Japan). It reduces your hunger cravings by expanding in your stomach, keeping you full for longer between meals. Glucomannan in Instant Knockout is part of the reason why I like the product so much – I really believed it worked in helping me cut down calories on my journey.
Green Tea Extract – This has been used for decades, and has proven to promote fat loss due to containing catechins. You can't argue against green tea extract (it benefits almost every organ in your body).
Cayenne Powder – The molecule responsible for the 'spice' in chillies is capsaicum. This raises your body temperature and boosts your metabolism, promoting fat loss in the process.
Caffeine –  We all consume this stimulant on a daily basis (in tea & coffee, or even chocolate). It can really help keep your energy levels high while you cut calories, which helps keep you motivated too.
Worst Fat Burning Ingredients
Now, i'll show you which ingredients I avoid in fat burning supplements. These are the ones that have caused unwanted side effects in the past.
Synephrine – Also known as 'Bitter Orange Peel', this caused me loads of side effects, such as anxiety and rapid heartbeat. I now refuse to take anything with this inside.
Yohimbine – Another ingredient that made me feel like sh*t. Nausea and dizziness were a few of the things I felt with products containing Yohimbine.
Caffeine dosage over 80mg-100mg per capsule – I'm handle caffeine pretty well, but find that dosages over 80-100mg per capsule usually give me energy crashes or jitters. I've realized my perfect caffeine dosage per capsule is around 70-75mg.
---