Pros
D-Aspartic Acid is a key T-Boosting nutrient
Optimal dosage of Vitamin D3
Mucuna Pruriens can raise test levels
Cons
Most ingredients not shown to raise T levels
Not good value for money
---
---

About The Product
Neaderthal is a testosterone booster supplement made by Primeval Labs. It costs $69.99 for 30 serving containers, meaning its priced to compete with the premium products on the market.
However, its strange that Primeval Labs have only offered 1 daily serving with Neaderthal Test Booster; the optimal serving size for testosterone booster supplements has shown to be 3-4 capsules spread throughout the day.
So the bad news is that only 1 serving of Neanderthal test booster isnt likely to stay in your system for very long - so you wont experience the full benefits from consuming its ingredients.
But saying that, as it comes in powder form, you could try and split the 10.7g servings into 3-4 separate servings yourself (although this is a big hassle).
Anyway, well analyze Neaderthal test boosters nutrient profile for you in the next section. But first, well tell you more about Primeval Labs.
Who are Primeval Labs? 
We had a look at their website, but were unable to find an about us section, so we couldnt find anymore information about this company.
However, we did learn that Primeval Labs deliver to military bases, which is a good thing; all of our favorite supplements company offer this service, and its good to see them not placing boundaries on shipping.
But saying that, we have to say that Primeval Labs website is the worst for user experience weve seen in a while. However, that doesnt affect the quality of Neanderthal test booster, so lets see whats inside…
---
Neanderthal Test Booster Ingredients Explained
Neanderthal test booster contains 8 main ingredients, which well be analyzing for you today; this is a good number of ingredients, as we find that supplements with over 10 nutrients are usually under-dosed.
From first glance, were very happy that Primeval Labs have added an optimal dosage of Vitamin D3 (5,000mg). This is something many companies fail to do, so it automatically puts Neanderthal test booster ahead of many other supplements.
However, as we mentioned before, theres a problem with the serving size; Neanderthal test booster only offers 1 daily servings, which isnt enough to benefit you in the long-term.
1 serving might benefit you for a couple of hours, but its not going to stay in your system throughout the day like other test boosters with 3-4 daily servings.
Anyway, well take you through the main ingredients in Neanderthal test booster. By the end of this review, youll know exactly how safe and effective this product really is.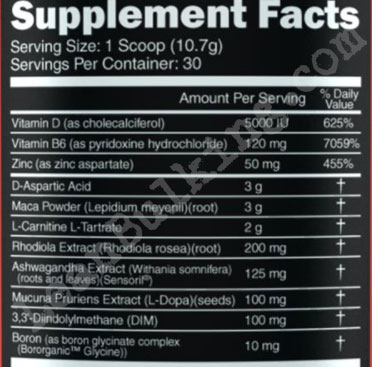 Heres Everything You Need To Know:
Vitamin D3 
We consider Vitamin D3 to be the king of nutrients when it comes to raising your testosterone levels; its proven to deliver, as well as being able to decrease fatigue and improve your general health.
Its important to know that Vitamin D3s optimal dosage is 5,000mg per serving. As we mentioned, many companies fail to add this amount to their supplements, but Primeval Labs have done their research and managed it.
Great job by them, and its one of the reasons why we chose to review Neanderthal test booster in the first place.
D-Aspartic Acid 
D-Aspartic Acid is another key testosterone boosting ingredient, as its proven to raise T levels by up to 40% in studies (which is HUGE).
For this reason, were happy to see that Primeval Labs have added D-Aspartic Acid to Neanderthal test booster.
Again, we always check to see whether nutrients are optimally dosed, and Primeval Labs have done well to add an optimal dosage here again; in case youre wondering, the optimal dosage of D-Aspartic Acid has shown to be between 2,000mg-3,000mg.
Maca Powder 
We have mixed opinions about Maca Powder, because its shown to boost your libido, but its not able to raise your T levels.
For this reason, we dont consider Maca Powder to be a key addition to any testosterone booster. But it can be a useful bonus when a product is filled mostly with effective nutrients.
Ultimately, we would have rather seen another tried-and-trusted ingredient instead, such as Fenugreek Seed Extract.
L-Carntitine & Rhodiola Rosea
Were not sure why Primeval Labs have added L-Carnitine to Neanderthal test booster; its effective at decreasing muscular fatigue and damage, but it has no effect on your testosterone levels.
As a result, we believe L-Carnitine is better suited to pre-workout supplements. But its not really necessary here.
Also, weve grouped Rhodiola Rosea with L-Carnitine, as we also believe its more useful in a pre-workout supplement too (as its able to offer the same benefit, along with increased focus in the gym).
---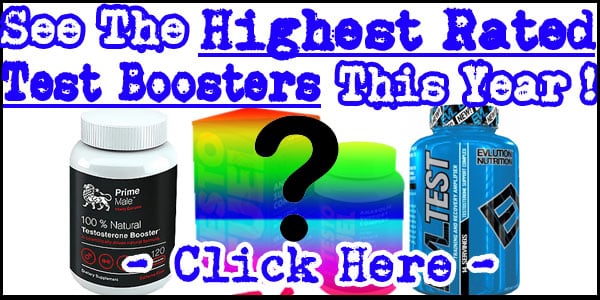 ---
Ashwagandha Extract 
In case youre wondering, Ashwagandha is a herb thats been used in ayurdevic (Traditional Indian Medicine) for a long time.
Why? Because its shown to improve your power output when consumed in supplements.
However, we dont consider it to be a key addition to Neanderthal test booster, as its unable to raise your T levels.
Mucuna Pruriens
While Mucuna Pruriens isnt as effective as Vitamin D3 or D-Aspartic Acid, its still shown to have a positive effect on your T levels.
For this reason, we consider it has a great addition to any test booster, such as Neanderthal. And as this supplement already contains an optimal dosage of Vitamin D3, Mucuna Pruriens will certainly benefit you here.
DIM 
Also known as Diindolymethane, this is known to be an AI (aromatase inhibitor), meaning it can prevent your testosterone converting into estrogen.
However, DIM isnt needed here, as theres no danger of this side effect; as Neanderthal test booster is a natural supplement, its not going to raise your T levels enough to cause your T to convert into estrogen (only steroids or pro-hormones can put you at risk from this).
Why? Because natural test boosters simply encourage your body to produce more T, instead of pumping hormones directly into your body.
Ultimately, DIM isnt needed in Neanderthal test booster.
---

---
Side Effects
The good news is that Neanderthal test booster doesnt contain any nutrients that are likely to cause any side effects.
However, we will mention that DIM can cause elevated estrogen levels when consumed in high amounts; now, the problem is that no-one really knows what a high dosage of DIM is, so its always a risky addition to any supplement.
Heres the potential side effects from taking Neanderthal test booster: 
Raised estrogen levels (DIM)
---
Neanderthal Test Booster Review Conclusion
The only real mistake that Primeval Labs have made when formulating Neanderthal test booster, is adding DIM; companies often add this AI, to fool customers into thinking their product is stronger than it really is.
However, were very happy that Neanderthal test booster contains optimal dosages of Vitamin D3 and D-Aspartic Acid - which are both key T-Boosting nutrients.
The rest of the ingredients arent the best, but alongside 2 key ingredients, they can make useful additions. But saying that, we would have preferred to see Fenugreek Seed Extract instead of many of them.
Ultimately, Neanderthal test booster is better than many products on the market. However, its missing that extra kick to compete with the highest rated testosterone boosters on the market.
Primeval Labs Neanderthal Test Booster Review
Bottom Line
The best things about Neanderthal test booster, are that it contains both Vitamin D3 & D-Aspartic Acid in optimal dosages.
However, theres small mistakes that Primeval Labs have made while formulating it, especially adding the unreliable DIM.
For this reason, we dont believe it competes with the best on the market.
See The Best Test Boosters This Year!
Heres the best natural testosterone boosters on the market for:
Faster Muscle Gains
Quicker Recovery Time
Decreased Belly Fat
Enhanced Energy & Sex Drive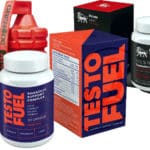 Click Here to See the Full List!