Pros
Contains L-Citrulline
Green Tea Extract can boost metabolism
Cons
Missing key pre-workout nutrients (eg. Caffeine Anhydrous & Creatine Monohydrate)
Contains artificial sweeteners
Not likely to provide much of an energy boost
---
---

About The Product
Serum is a pre-workout/fat burner supplement made by Outbreak Nutrition. It costs $34.99 for 25 serving containers, so its pretty well priced.
Our first impressions are good overall. Serum contains some great ingredients, and were especially happy to see that Outbreak Nutrition added L-Citrulline, which can really help pump-up your muscles.
But we personally dont always agree with hybrid supplements; we prefer to choose specialist supplements targeted at delivering 1 goal, as these specialist supplements have been more reliable for us in the past.
Anyway, well expand on this as we analyze Serums nutrient profile in the next section. But first, well tell you more about the company behind it.
Who are Outbreak Nutrition? 
Outbreak Nutrition are a supplements company based in the USA. They have a running theme for their brand, focusing on a fictional apocalypse, so their containers usually contain pictures of gas masks etc.
We hadnt really seen this company around before 2016-17, so were not sure which year they were founded; this information is not shown to you on their about us page on their website either.
Apart from that, there isnt a great deal of information about this company. But none of this affects the quality of Serum, so lets see which ingredients have been added inside.
---
Serum Ingredients Explained
One of the best things about Serum, is that its ingredients list is very transparent and clear; no ingredients have been hidden in any proprietary blends, which is great to see.
Also, Outbreak Nutrition has done well to not add an overload of ingredients into Serum. Instead, theyve chosen 6 main ingredients to fill this pre-workout/fat burner supplement, which is more than enough.
But one slight criticism we have, is that there are no ingredients that will really give you a kick in the gym; this is essentially a non-stimulant pre-workout, as Green Tea Extract doesnt always offer enough caffeine. We also would have liked to see other key pre-workout ingredients such as Creatine Monohydrate.
Anyway, well take you through each ingredient inside Serum. By the end of this review, youll have a good idea of how safe and effective this pre-workout/fat burner really is.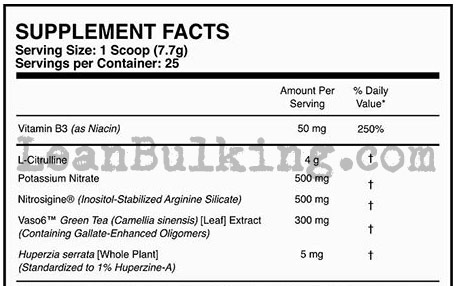 Heres Everything You Need To Know:
L-Citrulline 
L-Citrulline can be a key addition to any pre-workout supplement; its proven to help enhance your muscle pumps, due to being able to raise your nitric oxide levels.
Now, not only does this help you look and feel great, muscle pumps also reduce muscular damage and fatigue due to more blood and oxygen being pumping into your muscles.
Outbreak Nutrition has obviously done their research, as Serum contains an optimal dosage of L-Citrulline (over 3,000mg per serving).
If we were being extremely picky, then we would personally have preferred to see Citrulline Malate instead; this is simply L-Citrulline bound with Malic Acid, which is able to raise your ATP levels in a similar manner to Creatine Monohydrate too.
But again, that is just us being critical for this review. Outbreak Nutrition have done well to add an optimal dosage of L-Citrulline, so theres absolutely nothing wrong with that.
Potassium Nitrate 
We have mixed feelings about Potassium Nitrate being included in Serum pre-workout.
While many people dont know that Potassium is a very important mineral that you need to balance out your salt/potassium levels, theres not much need for it in a pre-workout/fat burner.
In fact, while salt gets a bad reputation, it would make more sense to have added some salt into this pre-workout alongside potassium; salt helps reduce cramping, which is why many electrolyte drinks contain both salt & potassium.
Anyway, thats some pretty boring knowledge for you. Ultimately, theres nothing wrong with having Potassium Nitrate in Serum, but we would have preferred to see a key pre-workout ingredient such as Creatine Monohydrate instead.
Inositol-Stabolized-Arginine Silicate 
While there arent many studies on Inositol-Stabolized-Arginine Silicat, the one study we saw is very positive. Now, well point out that this study specifically used Nitrosignine, which is a patented form of this ingredient, so we dont know whether this study was sponsored by the company behind Nitrosigine.
Personally, we prefer to see studies using non-branded nutrients, to get the most unbiased results. Were not saying the study we saw was biased, but this is just our honest opinion.
So what does Inositol-Stabolized-Arginine Silicate do? Well, the study shows that its believed to raise your nitric oxide levels, which would further enhance your muscle pumps.
Fortunately, it doesnt matter whether this works or not, because Outbreak Nutrition has already added an optimal dosage of L-Citrulline.
For this reason, we can consider Inositol-Stabolized-Arginine Silicate to be a good bonus addition to Serum here.
---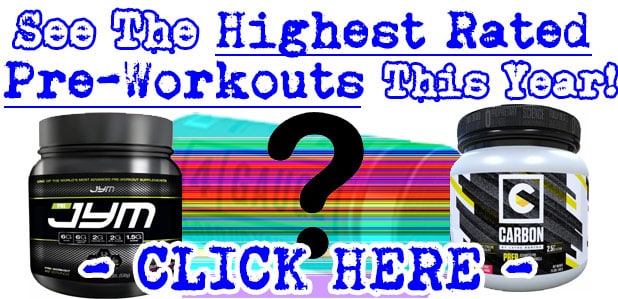 ---
Green Tea Extract 
This is the main reason we know that Outbreak Nutrition has tried to create a pre-workout/fat burner hybrid supplement; Green Tea Extract is proven to fire-up your metabolism and promote fat loss.
However, if youre main goal is to lose body fat and tone up, then we recommend looking for specialist fat burner supplements to get the job done instead.
Now, were unsure whether Outbreak Nutrition has tried to add Green Tea Extract to also add some caffeine into Serum. But as they havent shown you a caffeine dosage on Serums nutrient profile, this doesnt seem to be the case.
Ultimately, we would have liked to have seen a sensible dosage of Caffeine Anhydrous (under 200mg per serving in pre-workouts) too; this would have helped provide you with that kick you look for when taking pre-workouts.
Huperzia Serrata 
In case youre wondering, Huperzia Serrata is a plant thats added to some supplements due to containing Huperzine A; this is believed to be a cognitive booster, which is why its most commonly added to nootropic supplements.
Now, we believe that Caffeine Anhydrous would have provided enough of a boost in focus to benefit your gym session. So ingredients solely dedicated to improving your cognition arent really necessary in pre-workout supplements.
Not only that, WebMD claim that Huperzine A can cause side effects including nausea, diarrhea, vomiting and high blood pressure. So its easy to see why we prefer to avoid Huperzine A in pre-workouts.
---

---
Side Effects
The good news is that most ingredients in Serum wont cause any side effects. However, as we mentioned in the last section, Huperzia Serrata has the potential to cause some side effects.
For this reason, we usually try to avoid supplements containing this ingredient. Theres simply no need to risk side effects when there are safe and effective ingredients available instead.
Heres the potential side effects from taking Serum: 
Nausea (Huperzia Serrata)
Diarrhea (Huperzia Serrata)
Vomiting (Huperzia Serrata)
High Blood Pressure (Huperzia Serrata)
---
Serum Review Conclusion
Overall, Serum is a respectable product that certainly has its place on the market. Were especially happy to see that Outbreak Nutrition havent hidden any ingredients in proprietary blends and kept things clear & transparent instead.
However, there are a few things that we would have liked changed, in our honest opinion; the inclusion of key pre-workout ingredients such as Caffeine Anhydrous and Creatine Monohydrate would have really helped take Serum to the next level.
Not only that, were not convinced that Serum will be able to have much effect on fat loss. So if youre main goal is to shred body fat, then we would advise you to choose a specialist fat burner instead.
Bottom Line: We like that Outbreak Nutrition has added an optimal dosage of L-Citrulline, which will help boost your nitric oxide levels and your muscle pumps. But its missing the necessary ingredients to raise your energy levels and strength in the gym, so we dont believe it can compete with the highest rated pre-workouts, in our honest opinion.
See The Best Pre-Workouts This Year!
Heres the best natural pre-workouts on the market for:
Energy Boosts 
Enhanced Strength & Endurance 
Increased Focus
Skin-Splitting Muscle Pumps