Pro's
Great dosage of D-Aspartic Acid
Mucuna Pruriens shown to boost testosterone and HGH levels
Tongkat Ali can improve libido and erections
Con's
Deer Antler Extract is ineffective
Tongkat Ali is has no effect on testosterone levels
Cinnamon isn't reliable
Tongkat Ali doesn't raise testosterone levels
---
---
About The Product
Aggro is a testosterone booster supplement by Nutrabolics. It costs $49.99 for 21 servings, with a serving size of 8 capsules per day.
This daily serving size is a bit over-the-top; it's great to spread out dosages in 3-4 capsules throughout your day, but there's no increased benefit of taking 8 capsules. You're more likely to remember to consume 8 capsules per day too.
Who are Nutrabolics? 
First of all, we have to congratulate Nutrabolics on having a great website – we were able to find everything we needed to very easily (you'd be surprised at how shit some supplement companies' websites are, so full-marks to Nutrabolics here).
Anyway, Nutrabolics are a Vancouver-based supplements company that was founded in 2002. Since then, they've gained a good reputation for themselves by producing a variety of products – from protein powders and fat burners, to testosterone boosters like Aggro.
Let's see if Aggro can live up to Nutrabolic's reputation.
---
Aggro Ingredients Explained
As we've mentioned, the 8 capsule serving per day is unnecessary – it's good to split servings into 3-4 capsules, but having 8 won't increase any benefits.
However, the most important thing is whether Aggro contains effective ingredients in optimal dosages. And this is exactly what we've analyze for you here.
Here's Everything You Need To Know:
D-Aspartic Acid
Also known simply as DAA, this is one of our favorite testosterone boosting ingredients. It's proven to work in numerous studies in dosages between 2,000mg-3,000mg.
Nutrabolics have slightly over-d0sed DAA in Aggro, but it doesn't cause any side effects so this isn't a problem.
This is something that really impressed us and made us want to review this test booster; it's not often that you see optimal dosages of D-Aspartic Acid, so it's always worth looking out for on your search for a testosterone booster.
A strong start by Nutrabolics.
Mucuna Pruriens 
Another good ingredient shown to raise your testosterone levels. It's also known as Velvet Bean due to it's furry texture, but is beneficial to both testosterone and HGH levels.
For this reason, we can consider it one of the better ingredients to find in a test booster supplement. Great job here again.
Deer Antler Extract 
The first mistake by Nutrabolics here. Deer Antler Extract hasn't shown to improve testosterone levels in any studies.
In fact, this is a bit like when people eat the heart of a lion in order to gain courage. It's basically based in myth instead of clinical studies, and we believe the only bad thing you'll experience after eating a lion's heart is a bad taste in your mouth,
Ultimately, there's nothing to convince us that Deer Antler Extract is able to improve your T levels.
Tongkat Ali 
Also known as Eurycoma Longiforia Jack, it can improve your erections and libido – but it doesn't raise your testosterone levels.
For this reason, we're wiling to consider this as a great 'bonus' addition. But it's never going to be a key addition to any T-Booster product.
It's definitely not the worst ingredient, but it's not the best either.
---

---
Cinnamon 
This is the same Cinnamon used in cooking. It tastes great, but unfortunately there's no evidence to prove it boosts testosterone in any study.
In fact, Cinnamon is often seen in fat burners; this is because Cinnamon is believed to be a 'carb blocker' and keep your blood sugar levels steady. But even then, there are limited studies proving that it works to deliver this benefit.
For this reason, Cinnamon is an unreliable ingredient in Aggro.
Alpha Lipoic Acid
Also know simply as ALA, it hasn't shown to be effective in raising testosterone levels in any study. However, the worst thing is that it can be toxic in large dosages (above 600mg).
Fortunately, Aggro only contains 150mg ALA – but we prefer to avoid any ingredient that has a chance of being toxic.
We're actually confused by ALA has been added to Aggro in the first place; it's more commonly seen in fat burners, due to the belief that it can promote fat loss. But more recent studies have shown that it might not actually encourage you to lose body fat anyway.
We would have much preferred something tried-and-tested tor raise your T levels instead, such as Vitamin D3.
Bitter Melon
Also known as Citrullus Colocynthis, this has shown promising signs of reducing cholesterol and blood glucose levels in diabetics. However, it hasn't shown the same results in health males.
Not only that, Bitter Melon hasn't shown to improve testosterone levels and can also cause numerous side effects. For this reason, we prefer to avoid this ingredient when we can.
---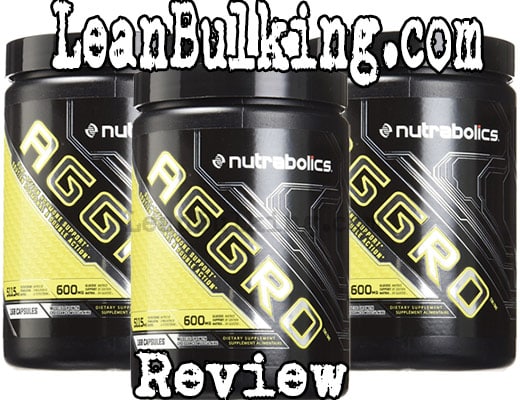 ---
Side Effects
Only Bitter Melon in Aggra has shown to consistently cause side effects. However, it's worrying knowing that ALA can be toxic in dosages above 600mg – you're safe here, but we prefer to avoid any potentially toxic ingredients.
Here's the potential side effects from taking Aggro: 
Headaches (Bitter Melon)
Diarrhea (Bitter Melon)
Stomach Pains (Bitter Melon)
---
Aggro Review Conclusion
Ultimately, we feel that a 2.5 star rating is reasonable. Aggro contains one of our favorite testosterone boosting ingredients (D-Aspartic Acid) in an optimal dosage. Mucuna Pruriens has also shown to raise your testosterone levels, but it's mostly downhill after that.
Only Bitter Melon can cause side effects in Aggro, but there are better testosterone boosters that have little or zero chance of side effects – if you're paying for gym supplements, you might as well pay for the best products on the market, rather than ineffective ones.
[wp-review]
Check Out The Best Test Boosters This Year!
Here's the best natural testosterone boosters on the market for:
Faster Muscle Gains
Quicker Recovery Time
Decreased Belly Fat
Enhanced Energy & Sex Drive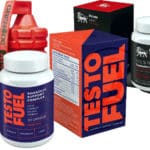 Click Here to See the Full List!