There's many things people don't know about the wonderful Preston. Sitting in the heart of Lancashire, it's England's newest city and was home to the oldest KFC in the UK.
However, others might be unaware of the plethora of rising talent emerging; they're finding success in a variety of sports, ranging from Rugby Union, Athletics and Swimming.
For this reason, we're writing this article in honor of Preston and it's home-grown talent. And you might be surprised to see many of them went to school together…
Check it out:
---
Top 5 Rising Sports Stars From Preston (UK) 
1. Mike Haley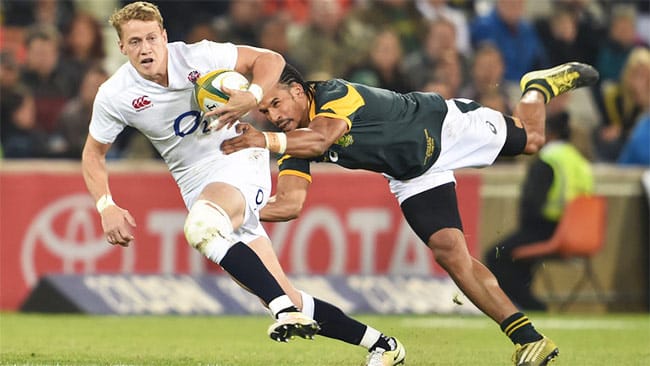 *Photo Credit: Sky Sports
The first name on our list, and for good reason. Educated at Hutton Grammar School, Mike has worked his way up from being Captain of his school and club teams (Preston Grasshoppers), to representing Sale Sharks as a professional Rugby Union player.
In fact, after impressing on a tour of South Africa with England Saxons, Mike has even been called up to the senior England Rugby Union squad.
Many rugby fans will no-doubt be familiar with his name by now. And we're looking forward to seeing more from this rising talent.
A great name to kick-start our list of Top 5 rising sports stars from Preston, Lancashire (UK).
2. Richard de Carpentier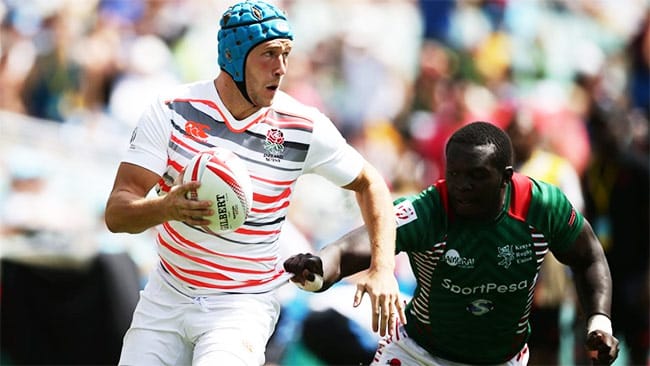 *Photo Credit: England Rugby
You can probably tell that Preston loves Rugby Union…
Richard de Carpentier is a professional Rugby Union & England Sevens athlete. Educated at Broughton Primary School & Kirkham Grammar School, he's been around the world plying his trade for his country.
He's gained recognition for his great form by being awarded the 'England Sevens Player of the Year' in 2017. And while it should come as no surprise that Richard is on our list – many might not have known he was raised in Preston.
3. Jack Bridge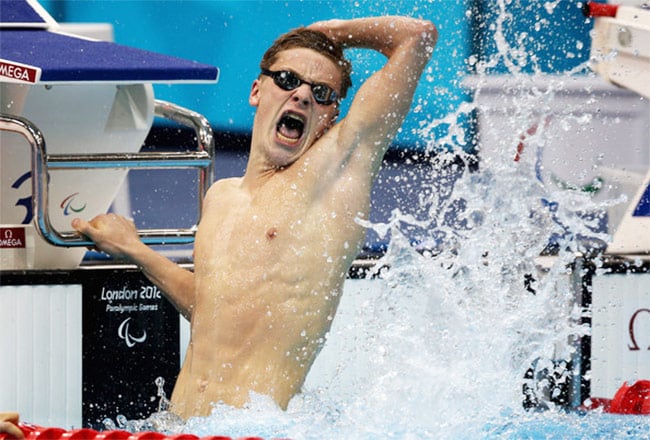 *Photo Credit: Zimbio.com
Jack is the only swimmer on our list. But he's definitely deserving of his place here; although Jack lives with a rare medical condition called haemophilia, he hasn't let that stop him from achieving success in his sport.
The former Hutton Grammar School pupil began his journey as a swimmer at the early age of 4. Since then, he's appeared in the London 2012 Paralympic Games – placing 4th for the 100m breaststroke, which should accurately illustrate his rise as an athlete.
Preston should be proud of Jack, so give him some love in the comments section.
4. Sam Miller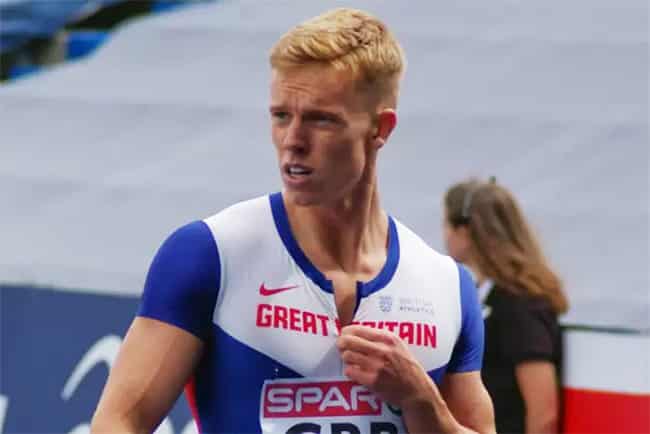 *Photo Credit: Lancashire Evening Post
Another athlete educated at Hutton Grammar School; through hard work and determination, Sam has worked his way into the Great British team in the European Championships.
Running a personal best of 20.79 seconds in the 200m, it's no surprise that this rising talent has been named to represent GB.
However, it wasn't always easy for Sam; he battled through injuries and many diversions to achieve success after 12 years.
He's proof that hard works pays off – and we're sure that his club, Preston Harriers, will back this up.
5. Nichola Jackson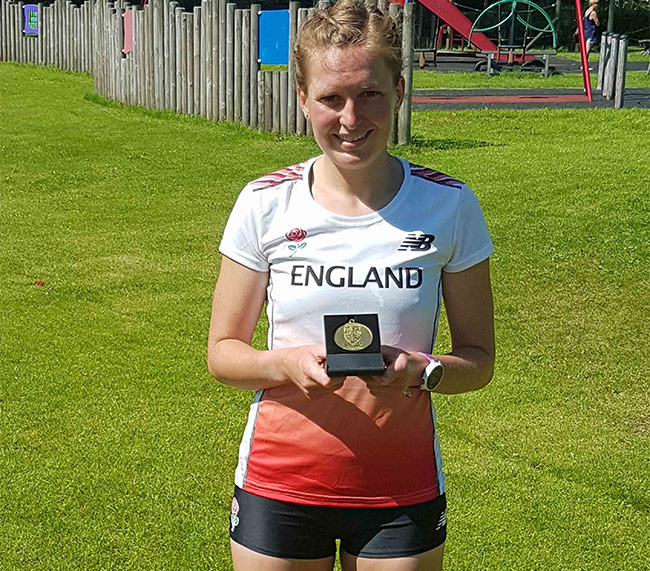 *Photo Credit: Preston Harriers
The final athlete on our list, Nichola is representing the female athletes from Preston here. Educated in All Hallows High School and the University of Hull, Nichola has recently earned a spot in the World Long Distance Mountain Running Championships (representing Great Britain).
Nichola is another athlete that cut her teeth at Preston Harriers, with a great record of achieving success in numerous events. From being the VP Sport at Hull University to stepping onto the world stage as a long distance runner – Nichola proves that the females are more than a match for the men on this list.
---
Have We Missed Anyone?
We always try to do our research from the USA on LeanBulking.com. But as we're across the pond from Preston, we might not have gotten it 100% right.
If you feel we've missed anyone that deserves to be added onto our top 5 Rising Sports Stars From Preston – let us know in the comments section and we'll be more than happy to include them.
If not, then give your athletes some love in the comments anyway!