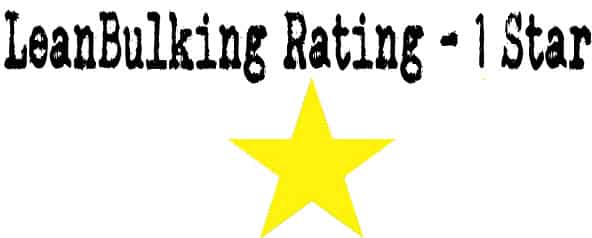 Pro's
CLA can slightly promote fat loss
Con's
Missing key fat burning ingredients (eg. Green Tea & Cayenne Pepper Extract)
Contains ineffective ingredients
Not good value for money
---
---

About The Product
NDS CENSOR is a fat burner supplement made by NDS Nutrition. It costs $80.74 for 90 serving containers, which makes this one of the more expensive products on the market – to put this into perspective, the highest rated fat burners costs less than this.
The serving size is 2 capsules per day. This isn't great, as 2 capsules will only 'fuel' your body for a 3-4 hours in your day; the optimal serving size is 3-4 capsules, which will keep you topped up with nutrients throughout your day and burn more fat.
Anyway, we'll tell you more about the company behind this product, before analyzing its nutrient profile in the next section.
Who Are NDS Nutrition? 
NDS Nutrition are a supplements brand that were founded in 2002. They're owned by another company called FitLife Brands Inc, and are focused on delivering weight loss products to the market.
However, they're still very much in the process of establishing themselves alongside the bigger companies such as Optimum Nutrition and MuscleTech – so it'll be interesting to see whether NDS CENSOR can put NDS Nutrition into the spotlight.
Let's take a look below…
---
NDS CENSOR Ingredients Explained
NDS Censor contains 8 ingredients overall, which is a good number; we believe that fat burners containing more than 10 ingredients are always underdosed – and not likely to work.
But if the ingredients inside NDS Censor aren't tried-and-tested, then it won't either. But there's bad news – NDS Censor contains a proprietary blend, so you don't know the exact amount of each ingredient inside (we'll explain in more detail below).
PROPRIETARY BLEND WARNING…
Proprietary blends are mixtures of numerous ingredients that're only shown to you as 1 quantity. As you can see from the 'CLA/Omega 3-6-9' blend in this fat burner's ingredient list, the overall amount is 2,000mg – but you're not shown the dosages of each ingredient inside such as CLA.
This increases your risk of side effects, and also makes it uncertain whether this fat burner will work. For this reason, we try to avoid any supplement that contains proprietary blends.
Anyway, we'll take you through each ingredient inside this fat burner – so you can see exactly how effective it is.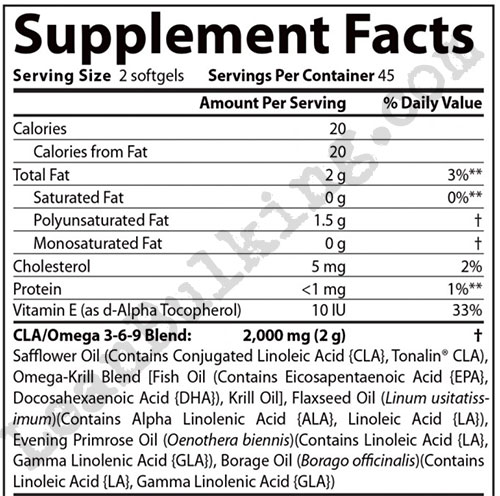 Here's Everything You Need To Know:
Safflower Oil 
If you don't know what this is; Safflower Oil is a form of cooking oil containing high amounts of linoleic acid and CLA. Basically, these are both fatty acids believed to enhance your blood pressure and cholesterol levels.
However, Safflower Oil hasn't shown to directly impact your fat burning levels (making it an ineffective nutrient inside NDS Censor).
Tonalin (CLA)
Also known as Conjugated Linoic Acid, this has been believed to promote fat loss for a long time. However, studies have shown that it's not actually able to deliver this benefit.
Although CLA has shown to slightly help you preserve lean muscle mass while cutting – it's not the best ingredient NDS Nutrition could've chosen from here.
Basically, it's labelled as 'Tonalin' on NDS Censor's ingredient list as this is a patented version of CLA.
Krill Oil 
Krill Oil is a great source of omega 3, which can really improve your general health (improving your blood pressure and cholesterol levels) and joint health. However, there haven't been enough studies showing that it can help you lose fat – making it an unreliable ingredient in a fat burner.
It's not reliable when it comes to burning fat, but Krill Oil is definitely a beneficial ingredient.
---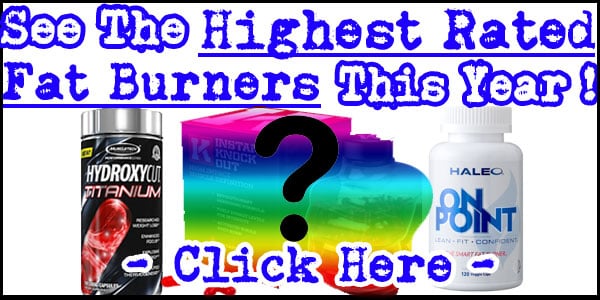 ---
Flaxseed Oil 
Also known as Linseed Oil, this is another great source of healthy fats. However, like with Krill Oil – it hasn't shown to reliably boost your chances of shredding body fat.
It's also a great for improving your general health as well, but not ideal when your aiming to lose body fat. Ingredients such as Green Tea Extract and Cayenne Pepper Extract are much better in this department.
Linoleic Acid 
This is a fatty acid that's found in high amounts in Safflower Oil, among other food sources. As we've already mentioned, Linoleic Acid hasn't actually shown to promote fat loss – making it an ineffective ingredient inside NDS Censor.
Borage Oil & Gamma Linoleic Acid 
Borage Oil has been used in traditional medicine, believed to reduce inflammation and improve your general health. GLA is found in high amounts in vegetable oils, and your body produces this too.
However, there hasn't been any studies to prove that these ingredients actually help you lose fat – making them unnecessary additions to NDS Censor.
Summary of Ingredients 
We feel like we've repeated ourselves many times in this section, so we'll just give you a quick summary of what we think of the ingredients here.
Simply put, NDS Censor only contains sources of fatty acids; while they can lower your blood pressure and cholesterol levels, they haven't shown to really promote fat loss at all.
For this reason, there's no way that these fatty acids are better than other fat burning ingredients such as Green Tea Extract or Cayenne Pepper Extract.
---

---
Side Effects
The good news is that NDS Censor doesn't contain any ingredients that can cause any side effects. However, that doesn't mean it'll help you get that dream 6-pack either…
We'll let you know our final thoughts about this fat burner in the section below.
---
NDS Censor Review Conclusion
After analyzing the ingredients inside NDS Censor, this fat burner seems more like a gimmick than an effective product – meaning it's not likely to help you burn body fat and reach your fitness goals.
Simply put, this fat burner only contains fatty acids; NDS Nutrition has missed out key fat burning ingredients, such as Green Tea Extract and Cayenne Pepper (which are nutrients proven to work in numerous studies, and are inside most of the best fat burners on the market for this reason).
As a result, we advise you to search for better fat burners containing tried-and-trusted ingredients – instead of simply fatty acids.
But don't get us wrong; Krill Oil and fatty acids are great for improving your general health and joint health, but they're just not reliable if you're main goal is losing body fat.
[wp-review]
Check Out The Best Fat Burners This Year!
Here's the best natural fat burners on the market for:
Faster Fat Loss
More Energy 
Suppressed Appetite
Raised Metabolism