Pros
L-Carnitine can slightly promote fat loss
L-Carnitine is shown to reduce muscle fatigue & damage
Cons
When it comes to fat burning, L-Carnitine isn't the best option
Missing tried-and-tested thermogenics (eg. Green Tea Extract)
Not good value for money, in our honest opinion
---
---

About The Product
CarniShred is a fat burner supplement made by Kodiak. It oomes in 4 flavor options, which all sound pretty tasty – Sweet & Tangy, Rainbow Fruit, Sweetish Punch, and FireBall'd.
We like the design of Kodiak's supplements; they stand out in their bright yellow packaging, and CarniShred is no different. So we're pretty excited to see whether it's worth trying in this review.
It's priced at $49.99, which is a reasonable price considering the price of other fat burners on the market. However, the big thing to consider is that Kodiak CarniShred has been based around 2 main ingredients (L-Carnitine Tartrate & L-Carnitine Fumarate). While this is obvious from the name of this product, you can find fat burners containing numerous thermogenics at a similar price point.
Also, another tiny issue we have with Kodiak CarniShred, is that it seems more suited to be a pre-workout than a fat burner. So it's strange that Kodiak has marketed this as a 'fat burner', especially as it only offers 1 serving size daily too (which is more typical of a pre-workout).
Anyway, we'll analyze Kodiak CarniShred's nutrient profile for you in the next section. But first, we'll tell you more about the company behind it.
Who Is Kodiak? 
Kodiak have become a very respected name in the supplements industry. As we mentioned, their products are instantly recognizable from their bright yellow containers.
This company offers numerous supplements, including a protein powder. But they do seem to focus on fat burner supplements, which isn't a bad thing at all.
After taking a look at their website, Kodiak didn't have an 'about us' section. So we couldn't learn much more about this company.
The good news is that we're able to analyze Kodiak CarniShred's nutrient profile for you in the next section. So let's stop wasting time and get going below…/
---
Kodiak CarniShred Ingredients Explained
In terms the number of ingredients, Kodiak CarniShred contains 5 main nutrients overall; this isn't bad, as we prefer supplements to have fewer ingredients if they've been dosed well.
We're glad that both forms of L-Carnitine (L-Carnitine Tartrate & L-Carnitine Fumarate) have been dosed optimally. So those looking for a big hit of these ingredients won't be disappointed. But we do have concerns about whether Kodiak CarniShred, as a general fat burner, is worth its $49.95 price tag.
Why? Because you can find fat burners that contain numerous thermogenics, including L-Carnitine at around the same price.
The good news is that we don't have any significant issues with Kodiak CarniShred from our first opinion. There doesn't seem to be any potentially harmful nutrients, and none of the ingredients are hidden in proprietary blends.
So we'll take you through each ingredient in Kodiak Carnishred. By the end of this review, you'll have a good idea of how safe and effective this fat burner really is.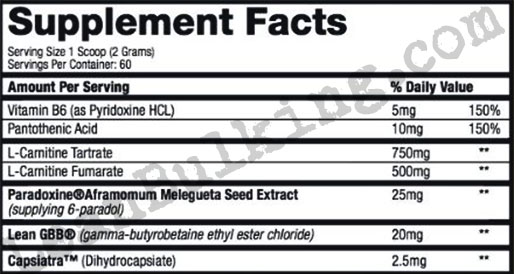 Here's Everything You Need To Know:
L-Carnitine Tartrate 
This is a form of L-Carnitine and we believe that it's a great addition to pre-workout supplements; it's proven to reduce muscle fatigue and damage, while also being able to improve your focus too.
Now, there are studies that do show L-Carnitine Tartrate is capable of promoting fat loss. But this benefit isn't significant enough to warrant a fat burner being created around it.
So if Kodiak CarniShred was a pre-workout supplement marketed to improve your performance in the gym, this would be a great addition. But if you're main aim is to lose body fat, then it's not going to promote fat loss very much at all (in our honest opinion).
L-Carnitine Fumarate 
As L-Carnitine Fumarate is another form of L-Carnitine, there really isn't much difference in terms of benefits obtained from it.
This comes with the same issue; studies haven't shown that it's able to promote fat loss enough to justify being the main ingredient in a fat burner supplement.
Ultimately, we would have preferred a more tried-and-tested thermogenic that's proven to help you lose body fat (such as Green Tea Extract). But as we've mentioned, if you're looking to use Kodiak CarniShred as a pre-workout, then L-Carnitine Fumarate is certainly useful.
Aframomum Melegueta Seed Extract
Also known as 'Grains of Paradise', the seeds of the Aframomum Melegueta are used as a spice to season foods. It's traditionally been used more in Africa, although as you can see, it's making its way to the rest of the world through supplements like Kodiak CarniShred.
As it's a spice, there have been suggestions that it's useful at promoting fat loss in a similar manner to Cayenne Pepper Extract. But remember that Cayenne Pepper Extract is effective due to containing high amounts of Capsaicin (which isn't found in Aframomum Melegueta).
We were only able to find a few studies that show Aframomum Melegueta Seed Extract is able to promote fat loss. So personally, we would have preferred something more tried-and-tested such as Cayenne Pepper or Green Tea Extract. But in fairness, Aframomum Melegueta is still more suited to a fat burner supplement that the 2 forms of L-Carnitine here.
---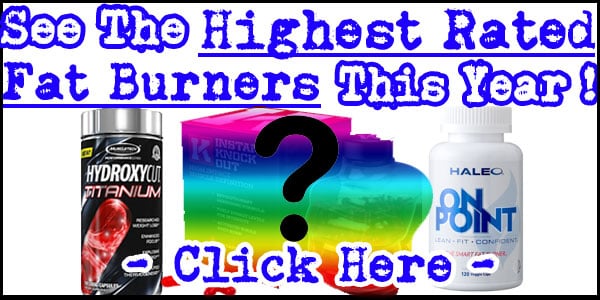 ---
Lean GBB
You can see that there's been a serious focus on adding as much L-Carnitine-related things into Kodiak CarniShred. Gamma-Butyrobetaine is a precursor to L-Carnitine, so technically, it should help to increase the levels of L-Carnitine in your body.
If you're wondering what 'Lean GBB' is, it's basically a patented version of Gamma-Butyrobetaine Ethyl Ester Chloride.
However, the problem is that there simply haven't been enough studies conducted on this nutrient for it to be reliable (in our honest opinion). And even if it does raise the levels of L-Carnitine in your body, as we mentioned before, it's not going to have much effect on fat loss anyway.
For these reasons, again, we'll repeat that we would have preferred a proven thermogenic such as Green Tea Extract here instead.
Capsiatra 
This is a patented form of Dihydrocapsiate that we don't have any experience with. However, we do know a lot about Dihydrocapsiate (which should deliver the same effect, regardless of being patented or not).
Basically, studies were conducted on Dihydrocapsiate after it was believed to promote fat loss by raising your metabolic rate. Now, it's important to know that Dihydrocapsiate is found in chili peppers, so when consumed in Cayenne Pepper [or any other chili] Extract, then it'll play a part to help you lose body fat overall.
However, one particular study found some interesting results; on its own, Dihydrocapsiate was able to boost your metabolic rate slightly, but not fat oxidation (fat loss). You can see this study here: https://www.ncbi.nlm.nih.gov/pubmed/20826626
As a result, we personally prefer companies to add Cayenne Pepper Extract instead of the isolated Dihydrocapsite. But we can see that the intentions were good in Kodiak CarniShred here, which we respect.
---

---
Side Effects
One of the best things about Kodiak CarniShred is that it's not likely to cause any side effects. So we're very glad that no potentially harmful nutrients have been added.
The only way you might experience a side effect with Kodiak CarniShred, is if you are allergic to any nutrients inside such as Aframomum Melegueta.
---
Kodiak CarniShred Review Conclusion
After analyzing Kodiak CarniShred, we're still struggling to understand why it's been marketed mainly as a fat burner supplement. But we respect that the company behind it clearly has the right intentions in mind, as it's not likely to cause side effects.
As it only offers 1 serving size daily, we would personally choose to take it as a pre-workout supplement, just before our workout. The big dosages of L-Carnitine should work to deliver its benefits to help you this way.
However, we wouldn't consider using Kodiak CarniShred as our regular fat burner supplement when aiming to get shredded; this is due to the lack of tried-and-tested thermogenic nutrients that are proven to promote fat loss.
[wp-review]
Check Out The Best Fat Burners On The Market!
Here are the best natural fat burners on the market for:
Faster Fat Loss
More Energy 
Suppressed Appetite
Raised Metabolism