Pro's
Good dosage of Caffeine (200mg per serving)
Creatine Monohydrate shown to boost strength & endurance
Contains Citrulline Malate
Beta-Alanine shown to enhance muscular endurance
Con's
Citrulline Malate seriously under-dosed at 1,800mg (optimal dosage is 6,000mg)
Beta-Alanine causes paresthesia (see side effects section for more info)
L-Arginine AKG ineffective when orally supplemented
Green Tea Extract better in fat burner supplements
Missing key pre-workout ingredients
Doesn't deliver to the USA – only to UK and Europe
---
---

About The Product
Ignite is a pre-workout supplement made by Icon Nutrition. It costs £32.95 ($43) for 40 serving containers, and comes in 2 flavors – Green Apple or Strawberry Daiquiri.
Who are Icon Nutrition? 
Icon Nutrition are a supplements company based in the UK. Unfortunately, they don't deliver to the USA or outside of Europe – which tells us it's a small company with no ambition to expand.
Fortunately, we got hold of Ignite after a trip across the pond, so we were able to create this review. Find out whether it contains good ingredients below.
---
Ignite Ingredients Explained
Ignite contains 7 main ingredients, which we'll analyze for you here. It's very cheap for the amount of serving it provides, so let's see whether it's a bargain for our readers in the UK, or too good to be true.
Here's Everything You Need To Know:
Creatine Monohydrate 
This is the best form of creatine, and has been used since the 1990's by bodybuilders and athletes. As a result, it's also one of the most reliable pre-workout ingredients you can find.
It's proven to improve your strength and endurance in the gym, which are both key benefits to improve your gym sessions.
Citrulline Malate 
Citrulline Malate is the best ingredient to improve your muscle pumps when lifting weights. Simply put, it turns into L-Arginine in your kidneys, which enhances blood flow and muscle pumps.
It's better than consuming L-Arginine as L-Arginine has a poor absorption rate (making it ineffective when orally supplemented) – on the other hand, Citrulline Malate has a great absorption rate.
However, it only works in dosages of 6,000-8,000mg. Unfortunately, Ignite by Icon Nutrition only contains 1,8000mg (1.8g) meaning it's been seriously under-dosed here, and not likely to work.
Beta-Alanine 
We have mixed opinions about Beta-Alanine. It's shown to enhance muscular endurance, but it causes paresthesia (see side effects section for more info).
---

---
L-Arginine AKG 
Also known as AAKG, it's the salt extracted from L-Arginine. As we've mentioned, L-Arginine has a poor absorption rate making it ineffective in pre-workout supplements.
Well, AAKG isn't a good option for the same reason – it doesn't work.
Caffeine 
Caffeine is our favorite stimulant in both pre-workouts and fat burners. It's the safest and most reliable stimulant available (as it's consumed around the world in tea & coffee).
However, you have to watch out for the dosage of Caffeine per serving in pre-workout supplements. We recommend that you consume a max dosage of 200mg per serving – fortunately, Ignite contains 200mg so you shouldn't experience side effects such as jitters or energy crashes here.
Taurine 
This has shown to reduce cramping, but offers no other benefit to improve your gym session – basically, keeping yourself hydrated works just as well, but there's also no negatives to Taurine either (as it doesn't cause any side effects).
Green Tea Extract 
Green Tea Extract is one of the best fat burning ingredients out there. However, fat loss isn't a direct benefit of taking pre-workouts (remember that the main reason for taking pre-workouts is to immediately improve your gym sessions).
As a result, we believe Green Tea Extract is better in fat burner supplements.
---

---
Side Effects
Ignite contains 1 ingredient that consistantly causes side effects – Beta-Alanine (which causes paresthesia).
What's paresthesia? 
Paresthesia is a tingling sensation on the skin of your face and body. It's not life threatening, but it can be distracting when trying to focus on your gym session.
Beta-Alanine can improve muscular endurance, but there are plenty of other ingredients that can offer this benefit without causing side effects (In fact, Ignite contains Creatine Monohydrate which has proven to improve endurance, so there's really no need to Beta-Alanine).
Here's the potential side effects from taking Ignite: 
Paresthesia – tingling on the skin of your face and body (Beta-Alanine)
---
Ignite Review Conclusion
The worst thing about Ignite is that Icon Nutrition don't deliver outside of the UK or Europe – this tells us that Icon Nutrition don't have much ambition, and won't produce supplements to compete with the bigger brands out there. We went through a lot of trouble to get this pre-workout across the pond, but it wasn't really worth it.
But we would have given them credit if Ignite was a great pre-workout. Unfortunately, it's nowhere near as good as some pre-workouts on the market.
Bottom Line: Ignite contains a few great ingredients, but even these have been under-dosed and won't be likely to work as a result (especially Citrulline Malate).
Check Out The Best Pre-Workouts This Year!
Here's the best natural pre-workouts on the market for:
Energy Boosts 
Enhanced Strength & Endurance 
Increased Focus
Skin-Splitting Muscle Pumps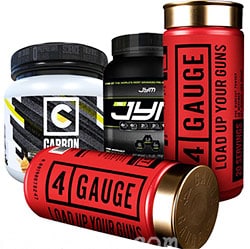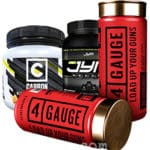 Click Here to See the Full List!