Pros
Contains Vitamin D3
D-Aspartic Acid dosed well
Fenugreek Seed Extract is a key T-Boosting nutrient
Cons
Vitamin D3 under-dosed
Only 2 servings per day (optimal is 3-4)
---
---

About The Product
AT4 is a testosterone booster made by Grenade. It costs £49.99 ($69.20) and comes with 2 servings per day (consisting of 6 capsules overall).
Were not sure why Grenade havent made AT4 to be taken at split times throughout the day; studies show that spreading the dosages out can keep your body fuelled in T-Boosting mode better.
Anyway, well analyze Grenade AT4s nutrient profile for you in the next section. But first, well tell you more about the company behind it.
Who is Grenade? 
Grenade is a UK-based supplements company that gained a strong reputation for their fat burner. All of their products come packaged in their iconic hand-grenade containers - so you probably couldnt travel with this on planes…
Were aware that Grenade sells to the USA market too, but this particular Grenade AT4 hasnt been made available to customers over in America.
Without wasting any more time, lets see which ingredients have been added below…
---
Grenade AT4 Ingredients Explained
One of the best things about Grenade AT4 is that everything has been kept simple. It contains just 5 main ingredients, but the ones that have been chosen are very, very good.
In fact, if Vitamin D3 was dosed optimally and Grenade AT4 was also available to customers in the USA, this might compete with the highest rated test boosters on the market. But unfortunately, Vitamin D3 has been seriously under-dosed.
Well expand on this in more detail, as we take you through each ingredient in Grenade AT4. By the end of this review, youll have a good idea of how safe and effective this test booster really is.

Heres Everything You Need To Know:
Vitamin D3 
Vitamin D3 is one of the best nutrients to supplement. Its proven to boost your general health, immune system, bone strength and more importantly - raise your testosterone levels.
Its known as the sunshine vitamin as its synthesized by your skin after being exposed to sunlight; as its made by your body, this also means that its technically a hormone too, which explains why its so effective.
But studies have shown that you need over 3,332IU (125ug) for Vitamin D3 to work. The bad news is that Grenade has only added 1,000IU (25ug) to Grenade AT4, meaning its been seriously under-dosed and not likely to work.
Ultimately, this highlights the importance of companies getting the dosages of ingredients right.
D-Aspartic Acid 
Also known as DAA, this has become a staple in highly rated testosterone boosters for one reason - it works.
What is it? Well, its an amino acid regulator of testosterone and accumulates in your testes to encourage your body to produce more T.
Grenade has actually done a great job here, as its shown to raise your testosterone levels in dosages between 2,000mg-3,000mg. As theres a 3,000mg dosage in Grenade AT4, itll get the job done here.
Just bear in mind that dosages above 3,000mg have shown to potentially decrease your T levels, so less is definitely more with DAA; as we mentioned, the sweet spot is between 2,000mg-3,000mg.
---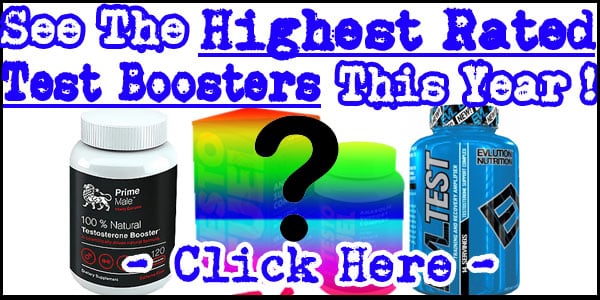 ---
Fenugreek Seed Extract 
Fenugreek Seed Extract has been used in Ayurveda (traditional Indian medicine) for decades. You might have even consumed it without knowing, as its often added to curries and other Indian meals.
What does it do? Well, Fenugreek Seed Extract has shown to reduce the effects of carbs (to help treat such issues as diabetes), as well as prove to raise your T and libido - making it the perfect addition to test booster supplements.
No problems with the dosage here; Fenugreek Seed Extract has shown to be effective from dosages as low as 50mg, so great job by Grenade here.
Passiflora Caerulea 
In case youre wondering, this is a passionflower that contains Chrysin, which is the reason why its been added to Grenade AT4.
However, while Chrysin has shown to be effective at raising T levels, it only worked when participants injected it directly into their testes in studies…
Were not sure about you, but we dont want to inject anything in our testes. Not only that, as its contained in capsule form in Grenade AT4, its not going to work here.
So this is the only ingredient in Grenade AT4 that isnt effective, so Grenade has still done very well here.
Boron 
Boron is a dietary mineral thats shown positive results at helping to raise your testosterone levels. You can find it naturally in foods such as pulses, nuts, vegetables and fruit - but you need to consume it in higher dosages than those found in food for Boron to work.
Studies show that you need at least 3mg Boron per day for it to be effective. Grenade has done great here, by adding 9.5mg in Grenade AT4 - ensuring that it works.
Alongside other key nutrients, Boron is a great bonus addition here.
---

---
Side Effects
The good news is that none of the ingredients in Grenade AT4 have shown to cause any negative side effects. We mentioned that DAA can potentially decrease your T levels in massive dosages over 3,000mg - so ensure that T-Boosters dont contain more than this amount.
But remember that DAA is a key test boosting nutrient when consumed in dosages of around 2,000mg.
---
Grenade AT4 Review Conclusion
Grenade AT4 is one of the best test boosters weve seen in the UK. However, what lets it down, is that Grenade AT4 isnt available in the USA and Vitamin D3 has been seriously under-dosed.
In fact, if Grenade were to fix these small issues, then it would definitely be added to our highest rated T-Boosters on the market rankings.
Grenade AT4 Test Booster Review
Bottom Line
Grenade AT4 is mostly a great test booster.
But its the small mistakes that mean it cant compete with the best test boosters available.
See The Best Test Boosters This Year!
Heres the best natural testosterone boosters on the market for:
Faster Muscle Gains
Quicker Recovery Time
Decreased Belly Fat
Enhanced Energy & Sex Drive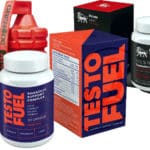 Click Here to See the Full List!