Pros
Zinc shown to help support healthy T levels
Longjack can boost libido
Cons
Tribulus Terrestris might cause prostate enlargement
No key T-Boosting nutrients (eg. Vitamin D3)
Chrysin is only effective when injected directly into testes (we're being 100% serious)
Not good value for money, in our honest opinion
---
See Your Best Options In Our
– Top 3 Test Boosters Page –
---

About The Product
TestoBoost is a testosterone booster supplement made by Bioscience Nutrition. It costs $23.95 on Amazon for 30 serving containers, with a serving size of 3 capsules daily; this is great, as studies show 3-4 capsules per day to be optimal for keeping your body fueled throughout the day.
From first glance, we're glad that you can see the dosages of each nutrient inside TestoBoost. But we're also slightly disappointed that Bioscience Nutrition has left-out many key T-Boosting nutrients such as Vitamin D3 and D-Aspartic Acid.
Anyway, we'll expand on this as we analyze TestoBoost's nutrient profile in the next section. But first, we'll tell you more about the company behind it.
Who is Bioscience Nutrition? 
Bioscience Nutrition is a supplements company based in the USA. We couldn't find any website associated with them, so we assume that they exclusively sell their products through Amazon.com.
This is a slight problem, in our honest opinion; we prefer to know whether products are made in the UK or USA under strict cGMP or FDA regulations, to ensure they're always safe and effective.
But you're here to learn more about TestoBoost, so let's see which ingredients are inside in the section below…
---
TestoBoost Ingredients Explained
TestoBoost contains 7 ingredients overall, which is a great number to have in a supplement; from past experience, we believe that products containing more than 10 are usually under-dosed.
We can see that BioScience Nutrition has tried to research effective ingredients while formulating TestoBoost. However, we can't ignore that TestoBoost is lacking key testosterone boosting nutrients such as Vitamin D3.
We'll expand on this as we take you through each ingredient inside TestoBoost. By the end of this review, you'll have a good idea of how safe and effective this test booster supplement really is.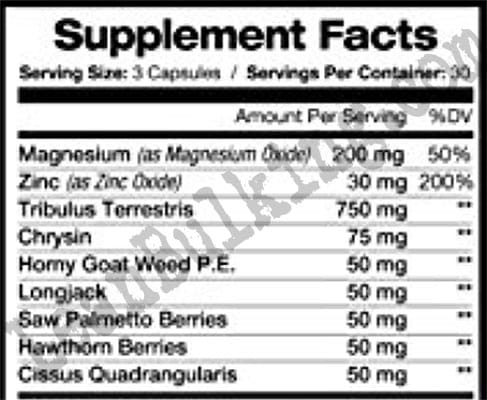 Here's Everything You Need To Know:
Tribulus Terrestris
Tribulus Terrestris is one of the better-known ingredients in the supplements industry. So many often trust this nutrient to be effective without looking for clinical studies backing this belief.
However, the bad news is that Tribulus Terrestris hasn't actually proven to have any position effect on testosterone levels at all. As a result, we consider it to be an ineffective addition to TestoBoost in this regard.
Not only that, Tribulus Terrestris has also shown to potentially cause prostate enlargement; this is a side effect that we would definitely recommend avoiding, as it can lead to serious male health issues in the future.
Chrysin 
This is an interesting ingredient. If you simply glance at clinical studies, you might believe that Chrysin is an effective ingredient in TestoBoost.
However, when you read the smaller details, you'll find out that Chrysin only works when injected directly into the testes…we don't know about you, but we would rather avoid this.
Anyway, since TestoBoost is a product that is taken orally, it's not possible for Chrysin to be effective here. For this reason, we consider this to be an ineffective addition here.
Horny Goat Weed Extract 
You might be wondering how Horny Goat Weed got its name. Well, it's because people noticed that goats grazing on this herb in fields enjoyed higher libido.
Now, we do agree that clinical studies have shown promising results in regards to libido. However, the only studies showing that Horny Goat Weed Extract is able to raise T levels were conducted on animals, not humans.
For this reason, until we see further evidence through human trials that Horny Goat Weed Extract is able to promote higher testosterone levels, we won't consider this to be a reliable addition to TestoBoost.
---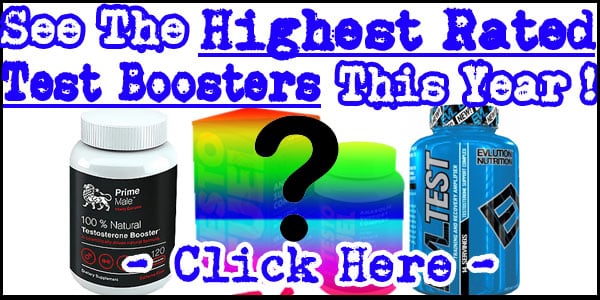 ---
LongJack Extract
Also known as Eurycoma Longifolia, this has gained a reputation for being able to increase libido; it's clear through clinical studies, that this ingredient is capable of delivering this benefit.
But our main issue is that LongJack isn't able to boost testosterone levels. As the main reason you would buy TestoBoost is to experience a rise in T, we can't consider LongJack to be an effective nutrient for this reason.
But in fairness, we still believe that LongJack Extract is a useful 'bonus' addition to TestoBoost here.
Saw Palmetto Berries Extract 
This might be obvious, but for those that don't know, this is the extract of the berries taken from the saw palmetto tree.
What does it do? Well, the main reason we see Saw Palmetto Berries Extract added to T-Boosters, is to counteract the side effect of Tribulus Terrestris (potential enlarged prostate).
But in our honest opinion, we would rather avoid Tribulus Terrestris altogether, rather than take the risk and rely on Saw Palmetto Berries Extract to keep you safe.
Not only that, Saw Palmetto Berries Extarct hasn't shown to have any effect on testosterone levels either.
Hawthorn Berries Extract 
Also known as Crataegus pinnatifida or Chinese Hawthorn Extract, this has shown promising results at helping to improve heart health.
So in fairness, this nutrient might be able to improve your general health. However, there isn't any evidence to prove that Hawthorn Berries Extract is able to raise your testosterone levels.
For this reason, we consider this to be an unnecessary addition to TestoBoost here.
Cissus Quadrangularis
Also known as 'Hajor' or 'Bone Setter', Cissus Quadrangularis has been known to improve joint and bone health for a long time; it's been used in ayurveda (traditional Indian medicine for decades, for this reason).
So it might help keep your body functioning optimally. But the bad news is that it's not shown to have any effect on your testosterone levels. So it can't be more than a 'bonus' addition to TestoBoost here.
---

---
Side Effects
The good news is that most ingredients in TestoBoost have shown to be safe. However, one slight issue is that Tribulus Terrestris has shown to potentially be responsible for causing prostate problems.
As issues with your prostate should be avoided at all costs, we personally try to avoid Tribulus Terrestris.
Here's the potential side effect of taking TestoBoost: 
Prostate Enlargement (Tribulus Terrestris)
---
TestoBoost Review Conclusion
Bioscience Nutrition have managed to create a respectable product here, especially considering it's modest $23.95 price tag. However, cheaper supplements are usually less effective than more expensive ones, and it's easy to see why TestoBoost is a budget product.
Basically, TestoBoost relys on ingredients that are unreliable or haven't proven to raise T levels. It's also missing key T-Boosting nutrients that would have really helped improve it, such as Vitamin D3.
For this reason, while it might be cheaper than many test boosters on the market, it's not as effective as the best we've seen on the market.
[wp-review]
See The Best Test Boosters This Year!
Here are the best natural testosterone boosters on the market for:
Faster Muscle Gains
Quicker Recovery Time
Decreased Belly Fat
Enhanced Energy & Sex Drive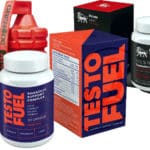 Click Here to See the Full List!