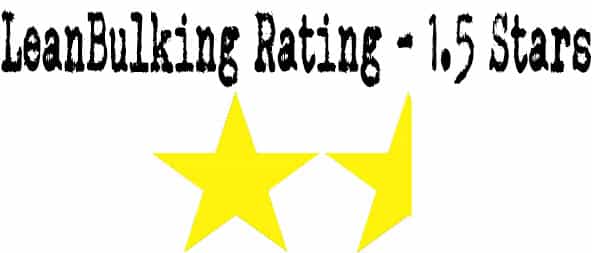 Pro's
Contains Citrulline Malate
Creatine Monohydrate can improve strength & endurance
Con's
Citrulline Malate under-dosed
Beta-Alanine can cause paresthesia (see side effects section for more info)
Missing key pre-workout ingredients
Overdose of Caffeine (certain to cause jitters and energy crashes)
Not good value for money
---
---

About The Product
VOLT is a pre-workout supplement made by Go Nutrition. It costs £34.99 ($45.73) for 10 servings, making this one of the most expensive pre-workouts we've reviewed.
But VOLT does sound tasty though; it comes in 2 flavors, Coca Charge and Lemon & Lime. We chose Cola Charge for this review, but it definitely didn't taste like Cola…in fact, we just drank the pre-workout as quickly as we could.
Anyway, we'll tell you about the company behind this product, before anayzing VOLT's nutrient profile in the next section below.
Who are Go Nutrition?
Go Nutrition are a UK-based supplements company, f0unded by the same person who created MyProtein.
For this reason, Go Nutrition sell pretty much the same supplements and protein foods as MyProtein…not very creative in his new business adventure.
However, it's clear to see that Go Nutrition are designed to be a 'premium' company – due to the high prices. In fact, VOLT is more expensive than our favorite pre-workout supplement on the market!
And that's not the worst part; if you're in the USA, you won't be able to get your hands on this pre-workout as Go Nutrition doesn't deliver there…
Luckily, one of LeanBulking's experts visits the UK regularly due to work commitments. So we were able to get hold of VOLT for this review.
Without wasting more time telling you about our personal lives…let's take a look at the ingredient list below (one of our doctors has a cat, in case your interested).
---
VOLT Ingredients Explained
Volt contains 10 ingredients overall. We always find that pre-workouts containing over 9 ingredients don't contain great dosages of each one.
For this reason, we also find that the best supplements usually contain between 5-9 ingredients. But we're hoping to be proved wrong while analyzing VOLT's nutrient profile.
One positive before we get stuck into the main course – VOLT doesn't contain any proprietary blends, which is great to see.
Anyway, we'll take you through each ingredient inside Go Nutrition's pre-workout; so you can see how effective it really is.

Here's Everything You Need To Know:
Creatine Monohydrate 
This is one of the best ingredients inside VOLT; Creatine Monohydrate has proven to improve your strength & endurance in dosages of at least 1,000mg per serving.
Go Nutrition has done well here, by adding a 2,000mg (2g) dosage into VOLT pre-workout – meaning it'll work here.
Great start, but can the rest of the ingredient list keep this momentum going? Let's see…
AAKG
Also known as Arginine Alpha Ketoglutarate; this is believed to raise your nitric oxide levels (which would improve muscle pumps in the gym).
However, no studies have proven that AAKG actually works – making it an unreliable ingredient. Not only that, as it's extracted from L-Arginine, it'll have a poor absorption rate (meaning it won't work when orally supplemented).
Citrulline Malate 
Now, Citrulline Malate is one of the best pre-workout ingredients on the market. Why?
We just mentioned that AAKG doesn't work. Well, Citrulline Malate is tried-and-tested to raise your nitric oxide levels, resulting in enhanced muscle pumps.
But there's one problem; it's only shown to work when consumed in 6,000mg dosages. As VOLT only contains 4,00mg per serving, it's not likely to work here.
This is a great example of how important dosing ingredients are.
L-Carntine
L-Carnitine is a great addition to any pre-workout; it's shown to reduce your fatigue while improving your focus in the gym – which are ideal benefits to improve your gym session.
Go Nutrition has actually dosed L-Carnitine well, so there's no issues here.
Guarana Extract 
Guarana is another stimulant that's believed to offer the same benefits as Caffeine. However, it's not shown to be as safe (as it's harder to measure the exact amount of Caffeine in Guarana).
For this reason, we don't like taking the risk and consuming Guarana in supplements.
---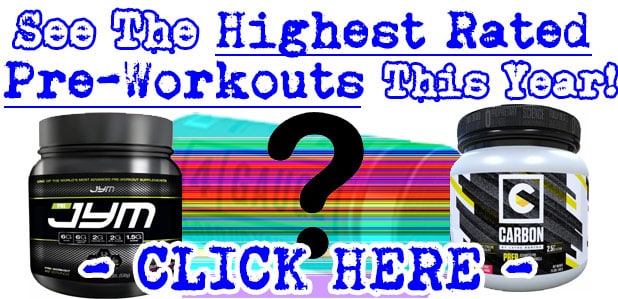 ---
Taurine 
This is an organic acid containing sulfur (not bull urine like some people think it is). And some also believe it can raise energy levels due it being inside energy drinks.
However, studies have shown the only benefit Taurine delivers is reduced cramping. While this is useful, you can achieve this same benefit by keeping yourself hydrated.
For this reason, Taurine is never a key ingredient in any pre-workout supplement.
Beta-Alanine 
Beta-Alanine is a very controversial ingredient; it can enhance muscular endurnace, but also causes a side effect called paresthesia.
What's paresthesia? Well, it's a tingling or itching on the skin of your face and body. Personally, we don't like this side effect, so we always try to avoid pre-workouts containing Beta-Alanine (unless it's for a review on LeanBulking.com).
You can thank us for being the test dummies later…but now, we'll just mention that Beta-Alanine isn't needed as Creatine Monohydrate already offers increased muscular endurance.
L-Tyrosine 
We're never sure why companies add L-Tyrosine into pre-workouts. It's only benefit is improving your cognition (focus & memory), and Caffeine offers this benefit.
As Caffeine is more suited to pre-workouts, we definitely prefer this stimulant. But L-Tyrosine is a key ingredient when added into Nootropic supplements.
Glucuronolactone 
Glucuronolactone is probably the worst ingredients in VOLT pre-workout. Basically, it's believed to be able to raise your energy levels – but no study has proven that it works.
For this reason, it's an unreliable ingredient. The worst thing is this; no study has even proven that it's safe, so companies always take a gamble when adding Glucuronolactone into their supplements.
Caffeine
As we mentioned not long ago, Caffeine is a key pre-workout ingredient. Why? Because it's able to improve your strength, endurance, focus and energy levels in the gym.
But you need to watch how much Caffeine you consume; dosages above 200mg per serving can cause side effects such as jitters and energy crashes.
A VOLT pre-workout contains a total of 400mg (including the Caffeine from Guarana) – you're almost certain to experience side effects here.
Let's put this into perspective; it's recommended by medical experts that you consume under 400mg Caffeine per day. So taking 400mg in 1 dosage is actually very dangerous.
For this reason, we advise that you choose pre-workout supplements containing less than 200mg Caffeine per serving – to stay safe.
---

---
Side Effects
There are 2 things in VOLT pre-workout that can cause side effects – the 400mg Caffeine per serving, and Beta-Alanine.
As we mentioned, a 400mg Caffeine dosage is HUGE and is actually very dangerous. Simply put, you'll be certain to experience jitters and energy crashes, and those sensitive to stimulants should avoid this supplement like the plague.
Not only that; Beta-Alanine causes a side effect called paresthesia (which is a tingling and itching sensation on the skin of your face and body). For this reason, we try to avoid Beta-Alanine.
Here's the potential side effects from taking VOLT: 
Paresthesia (Beta-Alanine)
Jitters (over 200mg Caffeine per serving)
Energy Crashes (over 200mg Caffeine per serving)
---
VOLT Review Conclusion
Considering that VOLT pre-workout is sold in 10 serving containers for £43.99 ($45.73), it's not worth the money at all – making it the worst value for money supplement we've ever seen.
But there are some positives to this pre-workout; VOLT contains 4 key pre-workout ingredients (Citrulline Malate, Creatine Monohydrate, L-Carnitine & Caffeine) without any proprietary blends.
However, as we've already mentioned, the Caffeine has been dangerously overdosed and the Citrulline Malate has been underdosed (meaning Caffeine will cause jitters, and L-Carnitine won't work).
Also, unfortunately for our readers in the USA, Go Nutrition don't deliver outside of Europe
Bottom Line: VOLT is terrible value for money. Put this into perspective – the highest rated pre-workouts on the market all cost less than VOLT, and can be shipped anywhere in the world.
[wp-review]
Check Out The Best Pre-Workouts This Year!
Here's the best natural pre-workouts on the market for:
Energy Boosts 
Enhanced Strength & Endurance 
Increased Focus
Skin-Splitting Muscle Pumps