Pros
L-Carnitine can reduce muscle fatigue & damage
Grains of Paradise might be an effective thermogenic
CapsiAtra contains high amounts of Capsinoids
Cons
L-Carnitine isnt a very effective or reliable fat burner ingredient
Olive Leaf Extract isnt proven to promote fat loss
Missing key thermogenic nutrients such as Green Tea Extract
Coleus Forskohlii is very unreliable and unproven (more studies are needed to prove its effectiveness)
Not good value for money, in our honest opinion
---
---

About The Product
Core SHRED is marketed as a non-stimulant thermogenic fat burner supplement; in case youre completely new to supplements, this means that Core SHRED is missing the usual Caffeine or other nutrients that are capable of boosting your energy levels, fast.
It costs $43.99 on Core Nutritionals website, but it mentions that its RRP (real retail price) is $60.99. So if youre thinking of buying this fat burner, then youll want to buy it from the Core Nutritionals site…but you might want to hold fire before you finish this review first.
Non-Stimulant Fat Burner: Good or Bad?
While this isnt necessarily a bad thing, we personally prefer fat burners that contain Caffeine (as long as its not overdosed). A dosage of under 100mg per serving is enough to keep your energy levels high while you potentially cut carbs and definitely calories from your diet.
So our main issue with non-stimulant fat burners such as Core SHRED is that youll stay pretty tired all day if youre cutting calories significantly. Of course, to get around this though, you can have regular cups of coffee. But we find it much easier to pop a pill instead of trying to find a coffee shop or boil the kettle.
Core SHRED comes in powder form instead of pills
Now, we mentioned pills, because this is the form that normal fat burners usually come in. However, Core SHRED only comes in a 1 serving per day powder; this makes it similar to a pre-workout, so were not really sure if this is aimed more towards being a pre-workout or fat burner supplement.
Due to the packing labeling the main benefit of Core SHRED being thermogenic though, weve decided that it sways more towards being a fat burner. So this is what well review this product as being.
1 serving instead of 3-4 
Another main feature that youll notice about Core SHRED is that it only offers 1 serving per day; this means that youre getting the whole dosages of nutrients in Core SHRED at once.
Now, this might be beneficial for those that dont enjoy taking numerous servings throughout the day. But the bad news is that studies suggest that 3-4 servings spread out is more beneficial at keeping your body topped-up with nutrients - leading to better results.
As a result, we would have preferred Core SHRED to have offered 3-4 servings instead of just 1.
Anyway, to see how safe and effective Core SHRED is, well analyze this thermogenic fat burners nutrient profile (supplement facts) for you in the next section. First though, well tell you more about the company behind it.
Who Is Core Nutritionals? 
Core Nutritionals are building something special. Were big fans of the fact that the company was founded by 2 bodybuilders/fitness models, Stephanie and Doug Miller; its always better to know that the people creating a supplement know what theyre doing.
We also really respect that Core Nutritionals never hide any ingredients in proprietary blends, as the sooner these blends vanish from the industry, the better! Why? Because its always wise to know exactly what youre putting into your body at all times.
After reading Core Nutritionals about us section, we have another box ticked too; all of their products are created in cGMP facilities, which is much better than the average Joe putting together some powders in his basement next to the beef jerky…
Anyway, we can make jokes all day, but you came here to learn more about Core SHRED and whether its worth buying. So lets see which ingredients have been added in the section below.
---
Core SHRED Ingredients Explained
Core Nutritionals has kept things very simple when formulating their thermogenic fat burner, Core SHRED. This product only contains 5 ingredients overall, which gets the thumbs up from us; we see too many products containing over 10 nutrients but being hugely under-dosed.
However, for the price of Core SHRED ($43.99), we would have expected bigger dosages of nutrients inside. But in fairness, theres also arguments to say that you dont need a bigger dosage of a nutrient such as Grains of Paradise than the one in Core SHRED. So ultimately, this leaves us questioning why this fat burner cant be sold for a bit cheaper.
Anyway, were not here to give this product a negative review because of its price-tag. Instead, well take you through each ingredient in Core SHRED; by the end of this expert review, youll have a good idea of how safe and effective this thermogenic fat burner really is.

Heres Everything You Need To Know:
Acetyl-L-Carnitine
In case youre wondering, Acetyl-L-Carnitine is a form of L-Carnitine (with the other popular form being L-Carnitine Tartrate).
Core Nutritionals has made a good decision by adding the Acetyl-L-Carnitine form in Core SHRED, because its believed that this is the most beneficial form to promote fat loss.
But the bad news is that no form of L-Carnitine is going to play a key role in helping you to get shredded. This is because L-Carnitines main benefit isnt fat loss; instead L-Carnitine is better at helping to reduce muscle fatigue and damage - which still makes it very useful.
Ultimately, we believe that L-Carnitine is much more beneficial when added to a pre-workout supplement; itll help reduce muscle fatigue and damage, so itll keep you fresher for your next session.
When it comes to fat burning though, we would have preferred more proven thermogenic nutrients such as Green Tea Extract (our honest opinion).
Olive Leaf Extract 
The reason why Olive Extract is added to some supplements is due to it containing high amounts of a compound called Oleuropein; this is widely believed to boost your immune system, reduce blood pressure, and just generally improve your health.
However, while Olive Leaf Extract has shown positive fat loss results in rats, its not the same story with human trials. In fact, one study concluded that Olive Leaf Extract had no effects on body composition (meaning it wasnt capable of promoting fat loss, although it did help insulin sensitivity). If you dont believe us, you can see this study here: https://www.ncbi.nlm.nih.gov/pubmed/23516412
For this reason, we consider Olive Leaf Extract to be an unreliable addition to any fat burner, or supplement claiming to promote fat loss.
---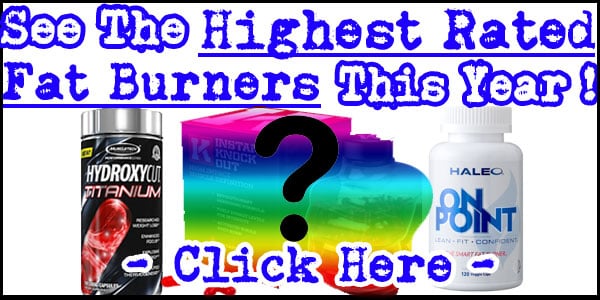 ---
Coleus Forskohlii 
Coleus Forskohlii is a very interesting ingredient, because no-one really knows whether it actually works. Its believed to promote fat loss while raising your testosterone levels; so if this proven to work in the future, then itll be one of the best single nutrients available.
However, well never be convinced until we see evidence through further clinical studies. This is because youll find that almost every study concludes that future research is needed to further explore its capabilities meaning the scientists arent even sure yet.
For this reason, while Coleus Forskohlii might become one of the best nutrients available, its not been proven to be this good yet. We respect Core Nutritionals for taking the risk anc committing to it by adding Coleus Forskohlii in Core SHRED though - who knows, this risk might make Core SHRED much better in the future.
CapsiAtra 
If youre scratching your head wondering what this is, then dont worry. Its basically a patented form of dihydrocapsiate; this is the capsinoid found in chili peppers, but unlike capsaicin, its not responsible for the spice of chili peppers.
Ultimately, we personally prefer capsaicin because you can prove it works just by eating a chili pepper; if you eat enough, then your mouth will be on fire, and your body temperature will be raised - therefore, inducing thermogenesis and fat loss.
Now, there are studies out there that say CapsAtra works too. But call us old-fashioned - we prefer sticking to what we know, and thats Cayenne Pepper Extract (aka. Capsaicin).
Grains of Paradise 
Also known as Aframomum Melegueta, this is part of the ginger family and is considered to be a spice; its mostly used in African cooking to help season foods.
Now, theres not a lot of studies out there on Grains of Paradise. So its hard to say that its a reliable fat burning nutrient. But in fairness, we have seen a few that back-up its use in fat burner supplements.
For this reason, we cant argue that it doesnt work. But we would like to see more studies on Grains of Paradise, to make it more reliable in our honest opinion. Ultimately, we would also take Cayenne Pepper Extract (Capsaicin) over this too.
---

---
Core SHRED Side Effects
On the whole, Core SHRED seems to be pretty safe. In fact, there arent any ingredients in this fat burner that suggest it might cause any negative side effects.
So this is definitely one of the best things about Core SHRED: its not likely to cause any side effects at all.
---
Core SHRED Review Conclusion
You can see that Core SHRED is clearly a respectable fat burner on the market. Its not likely to cause side effects, which is important to think about when choosing a supplement.
However, personally, were not convinced that Core SHRED is worth the its $43.99 price-tag; it only contains 5 ingredients, which isnt a problem, but the highest dosage of 1 nutrient is 1,000mg - which isnt that much.
Ultimately, we would rather pay slightly more for a fat burner that packs more punch with more tried-and-tested thermogenic nutrients. But on a good note, if Core SHRED is ever on sale for around $25, then it wont be a bad option at all.
Core SHRED Review
Bottom Line
While Core SHRED contains some great nutrients such as L-Carnitine, which is proven to reduce muscle fatigue and damage, its missing key fat burning nutrients such as Green Tea Extract.
For this reason, we dont believe that it can compete with the highest rated fat burners available right now, in our honest opinion.
Check Out The Best Fat Burners On The Market!
Here are the best natural fat burners on the market for:
Faster Fat Loss
More Energy 
Suppressed Appetite
Raised Metabolism