Pros
Stinging Nettle Root can raise your T levels
Fenugreek Seed Extract is a key T boosting nutrient
Contains ingredients to boost libido
Cons
Tribulus Terrestris Extract can cause enlarged prostate
Missing most important test boosting nutrients (eg. Vitamin D3)
Most ingredients don't have any effect on testosterone levels
Not good value for money
---
---

About The Product
SkyTest is a testosterone booster made by Cell Nature Labs. It costs $49.95 for 30 serving containers, with a serving size of 2 capsules per day; studies have shown that 3-4 capsules daily is better for keeping your body topped with nutrients needed to raise your T levels, so this isn't great.
Anyway, we'll take analyze SkyTest's nutrient profile for you in the next section. But first, we'll tell you more about the company behind it.
Who are Cell Nature Labs? 
Cell Nature Labs are a fairly new supplements company; we believe they were founded in 2016, but there wasn't any evidence to prove this on their website.
We did see that they offer 4 products, including a fat burner and this testosterone booster. But there was a serious lack of information on their website, so we hope that they create an 'about us' section to provide customers with more info in the future.
Anyway, none of this affects the quality of SkyTest, so let's stop wasting time and see what's inside this testosterone booster below…
---
SkyTest Ingredients Explained
SkyTest contains 7 main ingredients that we'll analyze for you in this section. This is a good amount to have, as we always prefer supplements containing under 10 nutrients (as they're usually dosed better).
We have very mixed first impressions of this testosterone booster; it contains some great ingredient such as Fenugreek Seed Extract and Stinging Nettle Root Extract, but every ingredient is part of a proprietary blend (we'll expand on this below).
PROPRIETARY BLEND WARNING…
Proprietary blends are mixtures of numerous ingredients that're only shown to you as 1 quantity. As you can see from the 'SkyTest Blend' on this product's ingredient list, the overall amount is 1350mg – but you're not shown the dosages of each ingredient inside such as Tribulus Terrestris.
This increases your risk of side effects, and also makes it uncertain whether this testosterone booster will work. For this reason, we try to avoid any supplement that contains proprietary blends.
Anyway, now that you know why we don't like test boosters, we'll take you through each ingredient inside SkyTest. By the end of this review, you'll know exactly how safe and effective this product really is.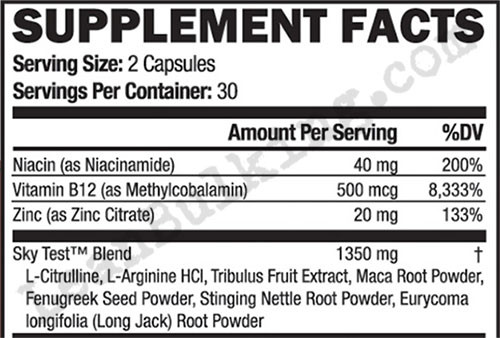 Here's Everything You Need To Know:
L-Citrulline 
L-Citrulline is a great addition to pre-workout supplements, as it's proven to increase your nitric oxide levels; this leads to you experiencing enhanced muscle pumps in the gym.
However, while this benefit is great for when you're working out, it's not really needed in SkyTest.
Why? Because the main reason you buy testosterone boosters is to enhance your T levels – not your muscle pumps.
Cell Nature Labs should have replaced L-Citrulline with a tried-and-trusted test boosting nutrient such as Vitamin D3 instead here.
L-Arginine
Alright, so we just told you that L-Citrulline was an unnecessary addition to SkyTest. Well, L-Arginine is even worse, as it has a poor absorption rate – so it's not likely to work.
What does it do? Well, it's believed to offer the same benefit as L-Citrulline, so there's no need to have both in 1 supplement anyway.
Ultimately, the only thing you need to know here, is that L-Arginine has no effect on your testosterone levels.
Tribulus Terrestris Extract 
Tribulus Terrestris was once one of the most popular test boosting ingredients in the industry. But it's being less and less used in supplements now, since modern research found that it's able to increase the weight of your prostate (which can lead to serious male health issues).
Not only that, the same studies have shown that Tribulus Terrestris doesn't even have any effect on your T levels. However, we will acknowledge that it can raise your libido.
Ultimately, nutrients that target your libido aren't needed in T-Boosters; if you consume nutrients to raise your testosterone, then your libido will naturally rise and stay that way too.
Not only that, as Tribulus Terrestris has been placed in a proprietary blend, your risk of side effects are seriously increased. For this reason, we usually recommend that you avoid products containing this ingredient.
---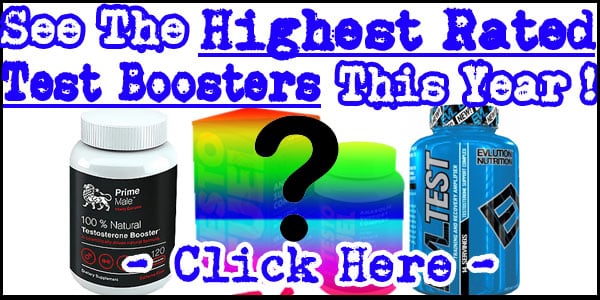 ---
Maca Root Extract 
Maca Root Extract is known for its ability to enhance your libido, which makes it a good 'bonus' nutrient to have in a test booster supplement.
However, as it's not able to raise your testosterone levels, we don't consider it to be a key addition in SkyTest. Again, we would have preferred to see a proven nutrient such as Vitamin D3 here.
Fenugreek Seed Extract 
Finally, this is a key addition to any testosterone booster; it's been proven to raise your T levels in countless studies, and it's even been used in ayurveda (traditional Indian Medicine) for decades.
Not only that it's shown to work in dosages as small as 50mg per serving; so even though it's inside a proprietary blend, it's more than likely to still be included in this amount.
However, we would much rather SkyTest didn't contain any proprietary blends.
Stinging Nettle Root Extract 
Stinging Nettle Root Extract is another good addition to any test booster; it's shown to have a positive effect on your T levels too.
However, it's not the most reliable ingredient, as we have to point out that there's been studies showing that it doesn't deliver significant results. So it's especially important that you consume at least a 100mg dosage of Stinging Nettle Root Extract.
So as you probably know by now, the main problem is that this nutrient is contained in a proprietary blend – so you don't know the exact dosage inside SkyTest.
Eurycoma Longifolia Extract 
In case you're wondering, this is a herb that's also known as Longjack or Tongkat Ali. It's very similar to Maca Root Extract, as it's also shown to improve your libido.
However, the bad news is that Eurycoma Longifolia Extract has no effect on your testosterone levels either. For this reason, while it can be a good 'bonus' to have in SkyTest, it's not really necessary either.
---

---
Side Effects
As we've mentioned throughout this review, your risk of side effects are always increased when companies add every ingredient inside their products to proprietary blends.
This is a problem, as SkyTest contains Tribulus Terrestris, which has been reported to cause prostate enlargement on numerous occasions. For this reason, we advise that you try to avoid supplements containing Tribulus Terrestris – especially when it's added into proprietary blends.
Here's the potential side effect from taking SkyTest: 
Enlarged Prostate (Tribulus Terrestris)
---
SkyTest Review Conclusion
We might sound like we've been very critical of SkyTest in this review, but we always try to be as honest with you as possible. And when companies don't add many nutrients that are proven to actually raise your T in test booster supplements, it's not going to guarantee results.
Ultimately, we wish that SkyTest contained some tried-and-tested nutrients, such as Vitamin D3; experts and nutritionists recommend Vitamin D3 as one of the most important nutrients to consume to improve your general health and testosterone levels.
[wp-review]
See The Best Test Boosters This Year!
Here's the best natural testosterone boosters on the market for:
Faster Muscle Gains
Quicker Recovery Time
Decreased Belly Fat
Enhanced Energy & Sex Drive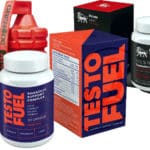 Click Here to See the Full List!