South America is well known for producing some the best soccer talent in the history of the game. However, Colombia is a country that's produced some amazing fitness models recently. The likes of Anella Sagra have found success in recent years.
Andrea Osorio is another who's gained thousands of followers on social media.
While Andrea isn't a household name yet, she's well known in fitness communities online. Bodybuilding fans have become astonished by her incredible figure; it's fair to say that she has some of the greatest abs on any female fitness model that we've seen so far.
As a result, we wanted to create this wiki-style profile of Andrea as a tribute to her hard work. It takes serious dedication and commitment in order to sculpt such a body, which many of you will know.
Just look at her figure and tell us we're wrong…
Check it out:
---
Andrea Osorio Age & Body Stats
Full Name: Andrea Osorio
Age: 25
Date of Birth: 1993
Place of Birth: Bogota, Colombia
Height: 5'2'' (157 cm)
Weight: 130 lbs. (58kg)
---
Andrea Osorio – Fitness Model Profile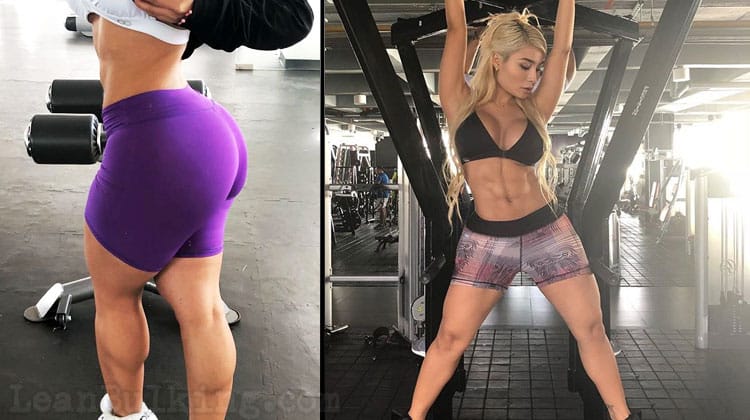 From a young age, Andrea was always the center of attraction in many places. It's not much of a surprise that she has great genetics; her natural, latin-like hips and waist gave her the perfect start when she decided to sculpt her dream figure in the gym.
Andrea Osorio was born in Colombia, in a small city called Ibagué, in Tolima. In 2018, she enrolled in the last semester of a psychology degree. Yes, we know, it's pretty crazy to believe that she managed to achieve such an incredible figure while still at university.
So, she is basically one of the most aesthetic Latin fitness models. As well as that, she also boasts a degree in human nature – not bad, eh?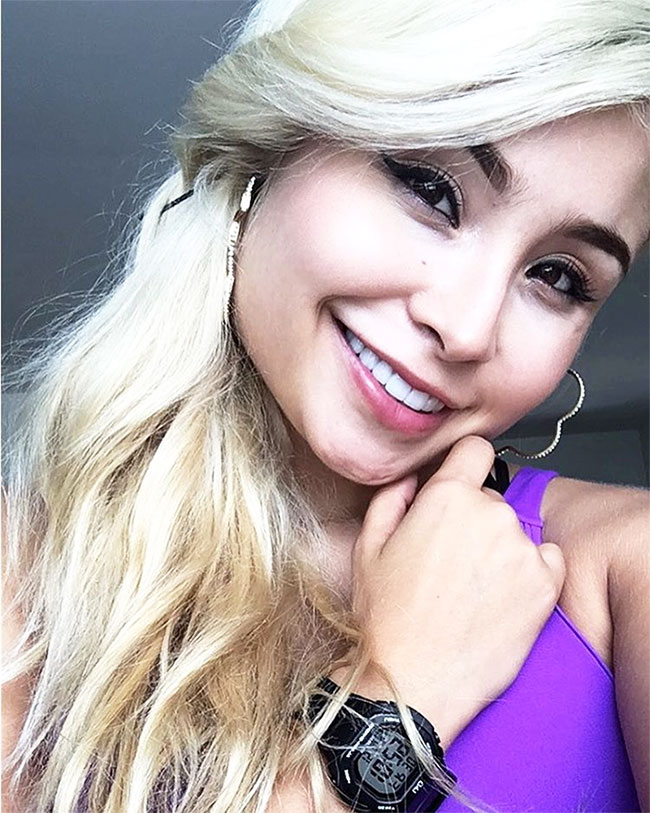 The relationship that starts everything
The career choice of Andrea Osorio is widely known to be caused by a break-up in her relationship when she was young. That relationship was really important during her childhood and this made her suffer a lot. However, Andrea wisely chose to pursue a career in fitness rather than drinking and partying like others.
The fitness industry allowed her to strengthen her mentality and achieve the amazing, sexy and thin results we see now. Even though that relationship was destructive, she and her former boyfriend remain close friends; she still mentions that he was partly responsible for her success and she is thankful for this.
Andrea says that the pain of the past has disappeared and her passion for fitness has grown even stronger over the years
A beautiful, strong, sexy and thin lady that besides everything else is single… Wow, I don't know how much it will last honestly.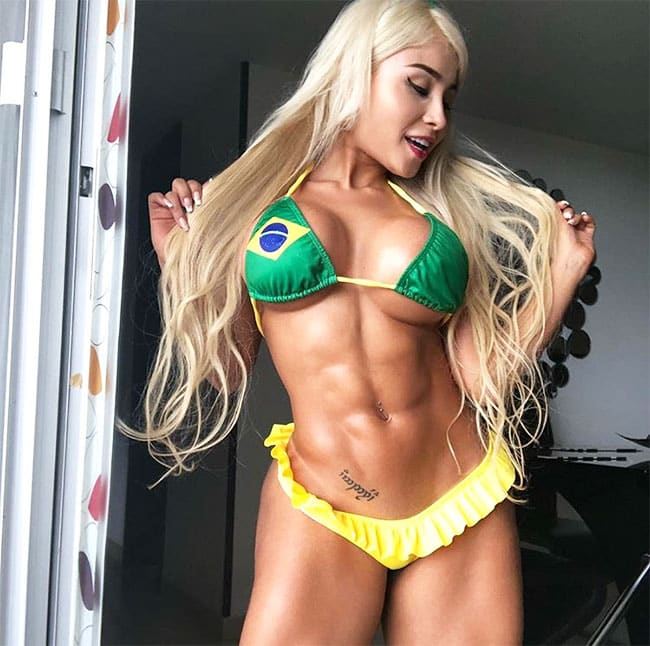 Most of her fanbase is from Brazil
Andrea Osorio is widely known around the globe, but even though she is an international sexy female fitness model, she manages to keep popping in every single Brazilian Instagram account.
Her fan base is so big and powerful, she started to learn Portuguese to keep the conversation flowing and keep the community growing on her Instagram profile.
In 2018, she spent the majority of the year single. As a result, she had no compromises with anybody and was able to travel a lot in her spare time; this is one reason why she has managed to build a strong following around the world.
Ultimately, that is what she enjoys the most; her active lifestyle, fame, and reputation, traveling and have fun with friends in most countries.
---
Andrea Osorio's Workout Routine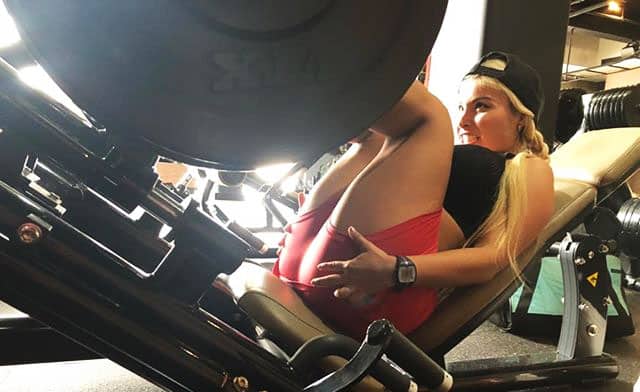 It is not a secret why this fitness model has become one of the top inspirations on Instagram. She has become an icon in the industry with her fanbase increasing every week.
She is the inspiration of more than 100k followers. Andrea Osorio's figure is seen as the complete definition of a latin body at its best. Really short height, shaped booty, tiny waist and sexy hips. It's fair to say that most women would want this type of body.
Want to have a workout routine similar to her and get similar results? It's not that easy. Each body is different, so everybody in this world will react differently to the same workout routine.
As a result, performing her exact workout routine isn't going to bless you with the same figure. Besides, we couldn't find any reliable source of information regarding Stefany workout routine on the internet.
A solid workout routine is essential, but we can show you the general guidelines to approach a similar workout to get similar results. We are going to show you how to approach a similar workout and focus areas of your body like she did to sculpt her dream body.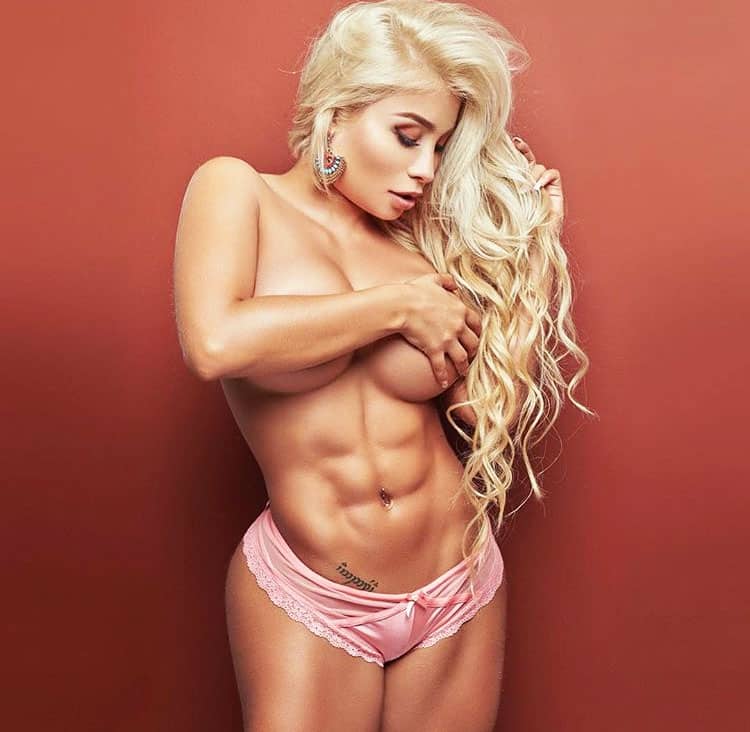 Take a look:
Lift heavy weights – Let's be honest, one of the most striking things about Andrea is her toned legs and glutes. Many fitness models dedicate their time to lifting heavy via squats and deadlifts in order to sculpt such as a figure.
Don't forget the abs: Stefany has expressed on so many times before her passion for training specifically her abs, glutes, and legs. Her abs look exactly like a washboard and she wasn't just born that way. Hours of work have been put into toning her midsection.
Focus on weight lifting, not cardio: Andrea Osorio has managed to build an outstanding, toned body by training from Monday to Friday with weights. She only performs cardio on Saturday and Sunday (with a two-hour session of cardio).
Compounds movements: Judging by her Instagram profile, you can easily notice how good she is with the basic compounds movements like squats, deadlifts and so on. Clinical studies have proven these movements are the best way to build muscles and lose fat at the same time.
---
Andrea Osorio's Diet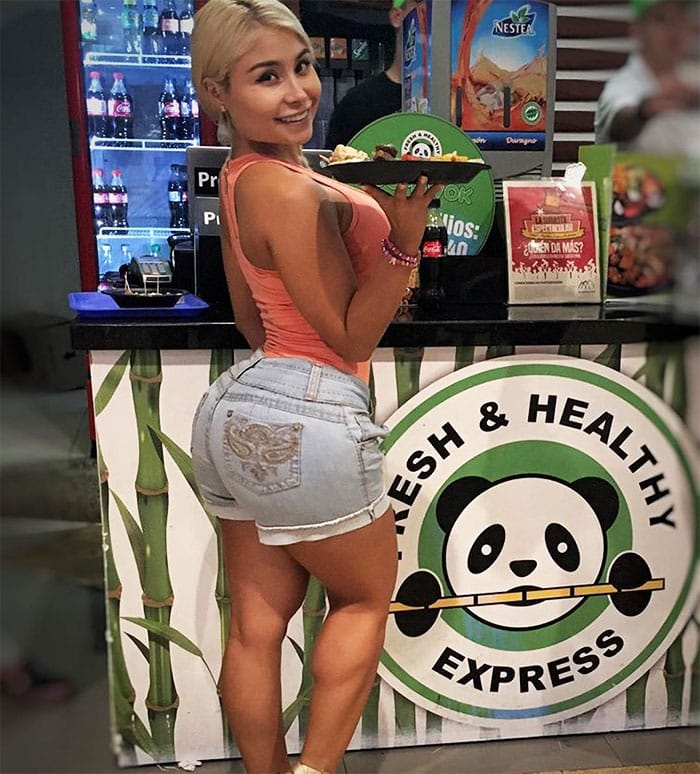 So, it's time to discuss the most important factor in fitness: diet.
A matter of fact is that Stefany loves to diet hard and enjoys from every single bite of her 7 meals a day.
Also, it's important to switch up your diet plan, as well as your workout routine. You can easily hit your natural plateau, but constant change breaks every resistance and that's something Stefany is aware of.
Have you ever heard muscles are made of the kitchen, not in the gym? That's a really common thing said by so many pros and experts on the fitness industry. However, that's not far from the truth. Too many people work hard in the gym but don't even pay attention to what they are eating – these are the guys that won't reach their potential as quickly, if at all.
At the end of the day, we don't have the same, exact diet plan that Stefany is following right now. That's some private information that she has not revealed herself.
Andrea Osorio eats seven meals per day
Stefany Osorio likes to eat seven times per day; you heard it right, not five nor four, but seven times meals per day. It's not a secret Andrea likes to eat a lot and she states herself that's it's her favorite activity!
Even though we know little about what kind of meals Andrea eats throughout the day, we do know she consumes her first meal with tons of carbohydrate to fuel her with energy. After that, she focuses on intaking vegetables and eats little fruit because fructose is not healthy when it comes to keeping the percentage of fat as low as possible.
Andrea Osorio loves to eat cheat meals
Who doesn't love desserts and cheat meals in general? I do, and I bet you do!
Andrea is a really health-conscious and honest model; she admits that she loves and frequently eats cheat meals, but just during weekends. It's all about moderation and it's certainly not bad to treat yourself sometimes.
When you respect your diet plan during the entire week, you can easily reward your efforts with couple cheat meals during weekends. Any bodybuilder or fitness model will tell you: cheat meals are not bad if you stick to your diet plan most of the time.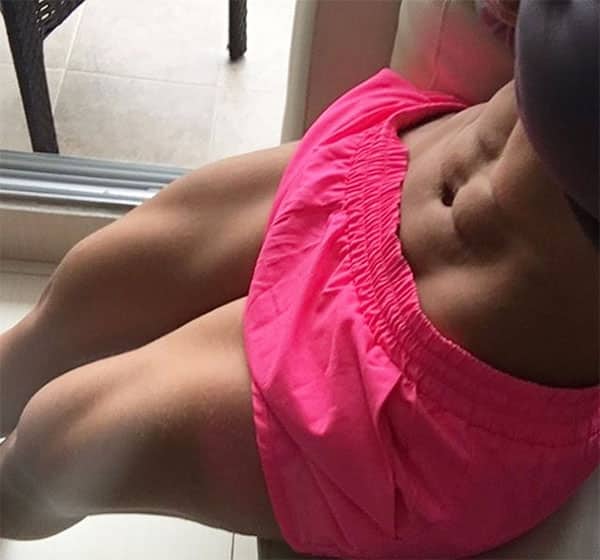 Stefany Osorio Typical Diet Plan:
High carbohydrate intake in the morning: Andrea Osorio fuels her body with tons of energy during the first hours of her day. She knows that she will need energy and that doesn't come from eating low-carb meals.
Protein source: Stefany said that she likes every kind of protein source, so she is getting the best of both worlds: vegan (tofu etc) and meats.
Green vegetables: After consuming lots of carbs, this sexy as heck model would eat lots of green vegetables such as broccoli, asparagus etc. She loves them all.
Low fats and fructose: Fruits are essential parts of our diet, but too many of them can be unhealthy and not helpful to keep those sugar levels low.
---
Conclusion
Andrea Osorio is going to be one of the biggest names in the fitness industry. If you're reading this now and she is at the top of the game, then we were right in predicting it.
She is a rising star from Colombia with a massive audience on Brazil and she is getting bigger and better each year.
Ultimately, Andrea Osorio has shown what hard work and dedication towards reaching your goals can deliver. She has undeniably managed to sculpt one of the most impressive female figures in the world, which is most likely the reason you're reading this profile now.
Has Andrea Osorio inspired you to work harder in the gym? Say hi to her and let us know in the comments section!