Pro's
Fenugreek Seed Extract proven to boost testosterone and libido
Asian Red Panax Ginseng shown to raise test levels
Con's
Contains numerous ineffective ingredients
Tribulus can cause increased prostate weight
Yohimbe reported to cause numerous side effects
Can't compete with the best test boosters available
---
---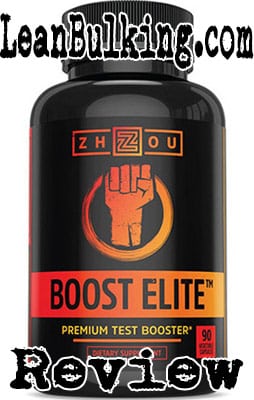 About The Product
Boost Elite is a testosterone booster made by Zhou Nutrition. It costs $49.99 for 30 serving containers, with a serving size of 3 capsules per day (on their website, GNC or Amazon).
This is a good serving size; we like daily serving sizes of 3-4 capsules, as this keeps your body topped up with key nutrients needed to boost testosterone levels.
Anyway, we'll take you through the Boost Elite's ingredient list after telling you about the company behind it (for those that don't know).
Who are Zhou Nutrition? 
Zhou Nutrition claim to be a premium supplements company. While it sounds Asian, it's actually a USA-based company (Kansas City, Missouri).
This company believe in only using natural ingredients; even using veggie capsules to please everyone. We like this, so we're hoping that the ingredients inside Boot Elite are as good as Zhou Nutrition's philosophy.
---
Boost Elite Ingredients Explained
Boost Elite contains 8 ingredients overall. This is a good number of ingredients; we prefer supplements containing less than 10 ingredients (as long as they're optimally dosed).
From first glance, the only great ingredients we can see are Fenugreek Seed Extract and Panax Ginseng Root Extract. Unfortunately, in our experience, the rest of the ingredients haven't worked in the past.
But we'll still analyze each ingredient for you – so you can see how effective Boost Elite really is.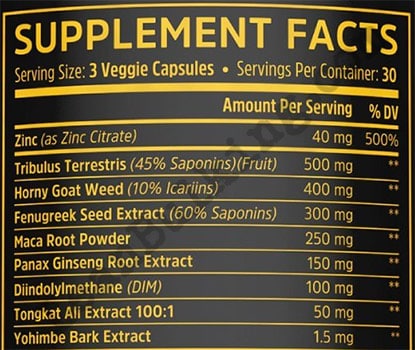 Here's Everything You Need To Know:
Tribulus Terrestris 
This is quite a well-known ingredient, believed to boost testosterone. In fact, it was one of the first ingredients we learned about before starting to work in the supplements industry.
However, we quickly learned that the most 'popular' ingredients and supplements weren't always the best.
Here's why: Tribulus has shown to be ineffective in numerous studies (meaning it doesn't raise your testosterone levels). Not only that, it's been reported to increase the weight of your prostate (which can lead to serious side effects if your male).
For this reason, we avoid supplements containing Tribulus – your health is the most important thing, and risking that by consuming an ineffective ingredient is pointless.
Horny Goat Weed 
Also known as Epimedium, this herb has been used in traditional Chinese medicine for decades. It's believed to raise your testosterone levels – but no human studies have proven that it works.
However, it's not completely useless; Horny Goat Weed has shown to have a positive effect on your libido. For this reason, it can be useful when added alongside ingredients proven to boost T levels.
Unfortunately, Boost ELite contains numerous ineffective ingredients (which we'll expand on below).
Fenugreek Seed Extract 
This herb and its seeds have been used for decades in ayurveda (tradition Indian) medicine. It's known for it's ability to boost libido and testosterone levels – which is why it's been used as an aphrodisiac for a very long time.
Modern research has confirmed that it works. Not only that, the best thing about Fenugreek Seeds Extract is that it's proven to work in dosage as little as 50mg – so it's almost impossible to under-dose too.
For this reason, Fenugreek Seed Extract is one of the most efficient ingredients in the testosterone boosting world.
Maca Root Powder 
This is a vegetable that belongs to the broccoli family, and has a history of being used as an aphrodisiac.
While studies have shown Maca has a positive impact on your libido, it has no effect on your testosterone levels. Personally, we would've preferred Vitamin D3 instead here, as it's been proven to boost your T levels.
Unfortunately, Boost Elite doesn't contain Vitamin D3, and Maca is technically an ineffective ingredient (when it comes to raising your test levels).
---

---
Asian Red Panax Ginseng Root Extract
Panax Ginseng Root Extract is a key testosterone boosting ingredient for one reason – it works.
Numerous studies have proven that this ingredient raises your testosterone levels, and we've personally had great results with it. For this reason, we always look out for testosterone boosters that contain Panax Ginseng Root Extract.
Diindolymethane 
Also known as DIM, this is known for its anti-estrogen properties – meaning it can stop testosterone converting into estrogen.
However, it's added into natural test booster supplements to fool you into thinking they're equally as strong as steroids. Simply put, only pro-hormones or steroids are strong enough to raise your T levels so much that it begins converting testosterone into estrogen.
This is one of the great reasons you should choose natural test boosters instead; they won't raise your estrogen levels (meaning DIM isn't needed).
In fact, large dosages of DIM can actually promote the conversion of test into estrogen – so it's a good idea to avoid this ingredient altogether.
Tongkat Ali Extract 
More commonly known as Longjack, this herb is believed to boost your libido and strengthen your erections.
Although studies have shown that Tongkat Ali has no effect on your testosterone levels; it's shown to improve the quality of your erections. So it's not a completely useless ingredient, but it's not great if you're looking for raised T levels.
Yohimbe Bark Extract 
This is one of the worst ingredients you can find in any supplement. And we're not sure why Zhou Nutrition has added it into Elite Boost; Yohimbe can promote fat loss, but has no effect on your testosterone levels (making it an ineffective ingredient here).
But that's not why it's bad; simply put, Yohimbe has been reported to cause numerous harmful side effects (we'll expand on this in the side effects section below).
For this reason, we always avoid this ingredient (and any supplement containing it). And remember, it's not even useful in a testosterone booster supplement…
---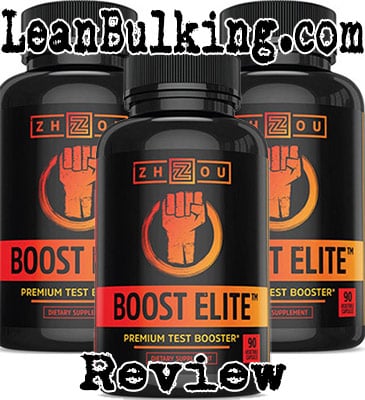 ---
Side Effects
There are 3 ingredients in Zhou Nutrition's Boost Elite that can cause side effects; Yohimbe, DIM and Tribulus Terrestris.
Basically, Yohimbe has been banned in both the UK & Canada after causing harmful side effects. DIM can encourage your body to convert testosterone into estrogen, and Tribulus can increase the weight of your prostate (which can lead to serious male health issues).
For this reason, we always try to avoid supplements containing these 3 ingredients.
Here's the potential side effects from taking Boost Elite: 
Upset Stomach (Yohimbe Bark Extract)
Anxiety (Yohimbe)
Nausea (Yohimbe)
Headache (Yohimbe)
High Blood Pressure (Yohimbe)
Raised Estrogen Levels (DIM)
Increased Prostate Weight (Tribulus Terrestris)
---
Boost Elite Review Conclusion
For a supplement that's considered 'a premium testosterone booster', it can't compete with the best T-Boosters on the market.
Simply put, Boost Elite only contains 2 ingredients shown to actually raise your testosterone levels. We don't know about you, but personally we buy test boosters to experience a boost in test levels!
Although ingredients such as Tongkat Ali and Horny Goat Weed can strengthen your erections – our favorite testosterone booster offered this benefit while also improving our testosterone levels anyway.
[wp-review]
Check Out The Best Test Boosters This Year!
Here's the best natural testosterone boosters on the market for:
Faster Muscle Gains
Quicker Recovery Time
Decreased Belly Fat
Enhanced Energy & Sex Drive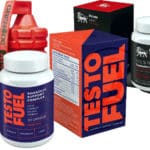 Click Here to See the Full List!