Pro's
Vitamin D3 shown to raise testosterone levels and general heath
Con's
Vitamin D3 more suited to a testosterone boosters and is underdosed (optimal dosage is above 3332IU)
Glycerol shown to be ineffective
Betaine causes fishy odors in your breath and sweat
---
---
About The Product
Pump Mode is a pre-workout supplement made by Evlution Nutrition. It comes in 30 serving containers, but is only available as unflavored powder.
We're not really a fan of unflavoured supplements, as they always taste like sh*t – in our experience, unflavored protein powders are the worst.
But this is a pre-workout, so lets hope Pump Mode can actually taste of nothing.
Who are Evlution Nutrition? 
Evlution Nutrition are a supplements company based in Florida (USA). It was founded in 2007, and markets a range of products – from protein powders, to fat burners and pre-workouts.
However, there wasn't much more information available about them on their website.
---
Pump Mode Ingredients Explained
Pump Mode by Evlution Nutrition only contains 3 ingredients, so this will be a pretty quick review. To save you time, just from looking at the ingredient list, we're not very impressed.
Vitamin D3 has been underdosed at 500mg (optimal dosages begin at 3,332IU), so it won't do much for you in here.
But we are professionals…so we'll still continue with this review and give Pump Mode a fighting chance. Here we go: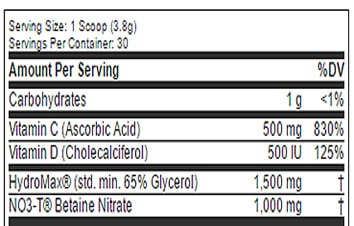 Here's Everything You Need To Know: 
Vitamin D3
This is one of our favorite testosterone boosting ingredients – it's proven to work and is an all-round beneficial nutrient.
HOWEVER, you shouldn't be relying on a pre-workout to boost your testosterone levels; this is why testosterone booster supplements exist, so if you want this, check out your best options in that category here.
If you're still with us, you're interested in pre-workouts, and unfortunately, Vitamin D3 isn't a great option here. In a pre-workout, you want ingredients that'll take effect within 30 minutes, so ingredients such as caffeine and creatine monohydrate are perfect.
If you still want to supplement Vitamin D3, then we recommend taking 3-4 servings spread throughout your day – so your body's always topped up with this nutrient to raise your T-Levels.
HydroMax 
HydroMax is a patented form of Glycerol. It's actually quite a funny name for an ingredient in a supplement designed to increase muscle pumps – because Hydromax is also the name of a penis pump…
Anyway, back to the review. The bad news, is that Glycerol hasn't shown to be effective in offering any benefits to improve your gym session – so we're not sure why a company would create a patented version of this ingredient.
For this reason, it's a poor choice to add into a pre-workout (especially when you're only choosing 3 ingredients).
Betaine Nitrate 
This is simply a mix of Betaine and Nitrates, which isn't great. Basically, Betaine doesn't offer any benefits to improve your gym session, but can cause fishy odors in your breath and sweat.
It's not a harmful side effect, but it's certainly not enjoyable either. One good thing, is that the nitrates in this mix might improve your muscle pumps (but there's probably such a tiny amount of nitrates in here that it won't do much).
---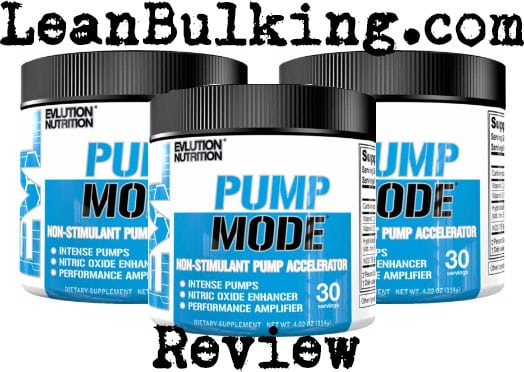 ---
Side Effects
It's quite impressive that Evlution Nutrition has managed to include an ingredient that can cause a side effect – when they've only chosen 3 in Pump Mode.
Betaine has been reported to cause fishy odors in your breath and sweat – as we've mentioned, it's not harmful though, so it's not a major negative to this pre-workout.
The other ingredients are safe from side effects, but they also won't improve your gym session either.
---
Pump Mode Review Conclusion
We don't give out too many 1 star ratings, but Pump Mode unfortunately fits in this category.
Why?
Answer: Because none of the ingredients will actually improve your workout – making Pump Mode useless as a pre-workout supplement. It might seem like this is a harsh review, but we don't want you to waste your hard-earned cash on something that won't work.
[wp-review]
Check Out The Best Pre-Workouts This Year!
Here's the best natural pre-workouts on the market for:
Energy Boosts 
Enhanced Strength & Endurance 
Increased Focus
Skin-Splitting Muscle Pumps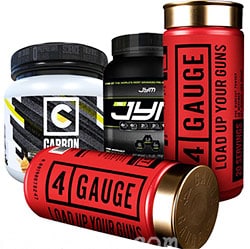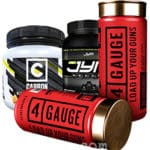 Click Here to See the Full List!