Pro's
D-Aspartic Acids proven to raise testosterone levels.
Panax Ginsengs shown to boost testosterone and libido.
Zinc is reliable in improving T-levels.
Cons
Missing other key testosterone boosting ingredients (Fenugreek & Vitamin D3).
DHEA banned in UK (listed as Class C Drug) and can cause side effects.
Numerous ingredients unreliable (Muira Puama, Swedish Flower Pollen, Chaste Berry, Soy Phosohate Complex).
---
---

About The Product
Provacyl is a testosterone booster supplement marketed by Leading Edge Health.
It costs $59.95 for a months supply, while the 3 month supply costs $154.95.
Whos Leading Edge Health?
Leading Edge Health market a range of supplements for both men and women - through a number of different brands.
Provacyl is one of their brands, and is their most popular T-Booster product.
But does it work? Read on to find out.
---
Provacyl's Ingredients Explained
Provacyl has an interesting mixture of great ingredients, mixed with unproven ingredients.
Wel take you through the most important ingredients, to show you how effective Provacyl really is.
Heres everything you need to know: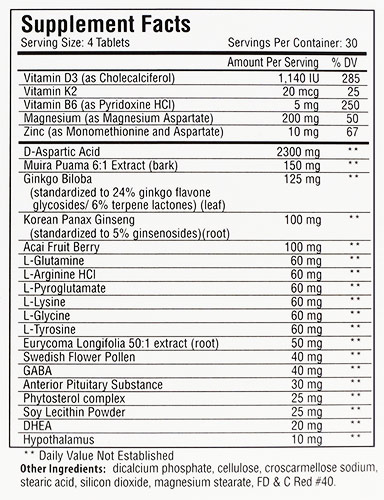 Vitamin D3 
Technically a hormone, Vitamin D3 is one of the best ingredients you can find in a testosterone booster. Basically, its shown to work in countless studies, so you cant argue against it.
But theres one problem here - its been seriously under-dosed in Provacyl. You need at least 3,332IU of Vitamin D3 for it to work.
D-Aspartic Acid
This is the best ingredient in Provacyl - its proven to work.
Theyve done a great job at dosing D-Aspartic Acid correctly at 2,300mg. This is a good start.
Muira Puama
This is traditionally used as an aphrodisiac in Brazil. But its not proven to work in any studies.
Not only that, its optimal dosage is between 1,000-1,500mg - Provacyl only contains 150mg, so it definitely wont work.
Panax Ginseng
Another great testosterone boosting ingredient. Panax Ginseng is proven to boost T-levels and libido in numerous studies.
For this reason, its one of our favorite T-Boosting ingredients.
---

---
DHEA 
DHEA converts into testosterone in your body, so it works.
But heres the problems:
Its banned in the UK (Class C Drug)
Banned in competitive sports.
For this reason, we recommend avoiding this supplement - stay away from any banned ingredients to stay safe.
Swedish Flower Pollen
This is believed to improve your prostate health. However, no studies have proven that it works.
Chaste Berry
Also known as Vitex agnus-castus, its shown to be effective in treating depression, PMS, and anxiety.
However, it has no effect on testosterone levels.
Soy Phosphate Complex
We couldnt find any studies, or any proof that this works. As a result, we recommend staying away from this ingredient, until its shown to be safe and effective.
---
---
Side Effects
Provacyl contains numerous ingredients that can cause side effects.
Heres the list if potential side effects:
Acne (DHEA & Chaste Berry)
Hair Loss (DHEA)
Upset Stomach (DHEA & Chaste Berry)
Headache (Chaste Berry & Swedish Flower Pollen)
Increased Body Fat (Chaste Berry)
---
Provacyl Review Conclusion
Provacyl contains some great testosterone boosting ingredients:
D-Aspartic Acid
Panax Ginseng
Zinc
We were especially impressed with the optimal dosage of D-Aspartic Acid inside (2,300mg).
But heres the bad news:
Contains unreliable ingredients
Can cause numerous side effects
DHEA Banned in UK and competitive sports
For this reason, we recommend that you search for T-boosters containing more key ingredients, without any side effects.
Check Out The Best Test Boosters This Year!
Heres the best natural testosterone boosters on the market for:
Faster Muscle Gains
Quicker Recovery Time
Decreased Belly Fat
Enhanced Energy & Sex Drive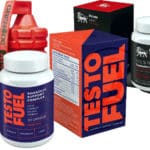 Click Here to See the Full List!