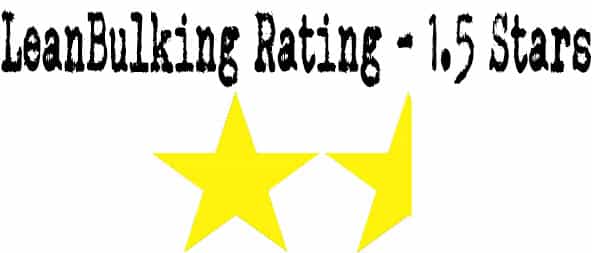 Pro's
Con's
Contains numerous Proprietary Blends
Dont know exactly whats inside
Missing key pre-workout ingredients
Not good value for money
---
---

About The Product
PMD ACG3 SUPER-CHARGED is a pre-workout supplement by PMD. It comes in 30 serving containsers in 4 flavors - Blue Razz, Orange, Pink Lemonade, and Watermelon.
Who are PMD?
PMD Sports are a supplements company that market a range of products - from pre-workouts to testosterone boosters.
But apart from that, heres not alot of information about them online.
---
Ingredients Explained
Its worrying when a company dont show you exactly whats inside their product. And PMD ACG3 SUPER-CHARGED+s ingredient list has hidden the ingredients in every blend, apart from the Magana-3 Complex.
Basically, these blends are what are known as Proprietary blends in the supplements industry.
Proprietary blends are bad. 
Why? Because there could be some potentially harmful ingredients in large doses - which could cause serious side effects.
Make sure you know what youre putting into your body to stay safe. 
Well analyze the ingredients that are shown on the ingredients list, but no-one knows whats inside the blends.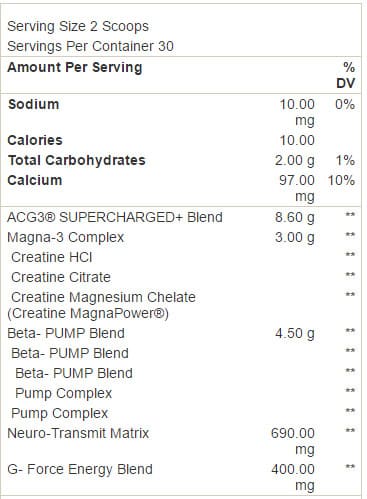 Heres Everything You Need To Know:
ACG3 SUPERCHARGED+ Blend 
The overall quantity of this blend is 8,60g (8,600mg), but no-one knows what ingredients are inside.
This means no-one can see how effective this blend is at improving your workout.
Magna-3 Complex 
This contains three forms of Creatine, and has an overall quantity of 3g (3,000mg), which isnt bad.
Creatines proven to boost your strength and endurance in the gym - 2 key benefits for a pre-workout supplement.
Beta-Pump Blend 
This is another proprietary blend, so no-one knows the exact ingredients inside here.
Were assuming it contains Beta-Alanine (due to the name of this blend), which would mean it can cause paresthesia. Read our side effects section below for more info.
Neuro-Transmit Matrix
Again, this is a proprietary blend, so we dont know whats inside.
---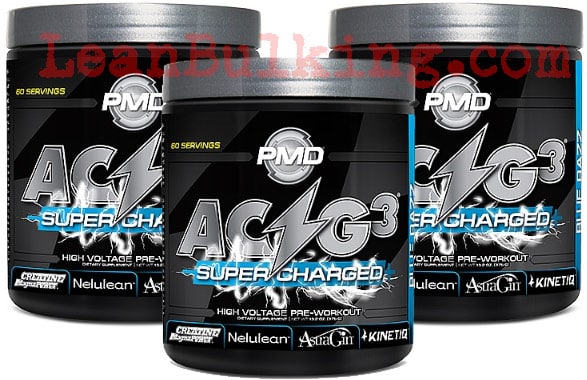 ---
Side Effects 
As we dont know the exact ingredients inside ACG3 SUPERCHARGED+, we cant be certain whether it can cause side effects.
But if it contains caffeine in a large dose (over 300mg per serving), then youll suffer from:
Also, we assume that this pre-workout contains Beta-Alanine. If it contains more than 0.8g-1g, then it will cause:
Paresthesia (a tingling on the skin of your face, chest, hands, fingertips and toes).
---
Review Conclusion
Ultimately, we cant recommend you to buy this product.
Why? 
Answer: Because no-one knows exactly whats inside. If youre allergic or sensitive to any ingredients inside, you could suffer from numerous side effects.
For this reason, we strongly recommend that you choose a pre-workout that doesnt contain any proprietary blends, and has key ingredients inside.
To save yourself some time, check out our LeanBulking Top 3 Pre-Workouts Page.
Check Out The Best Pre-Workouts This Year!
Heres the best natural pre-workouts on the market for:
Energy Boosts 
Enhanced Strength & Endurance 
Increased Focus
Skin-Splitting Muscle Pumps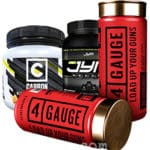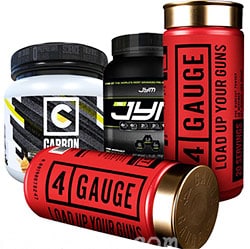 Click Here to See the Full List!