Pros
Green Tea Extract promotes fat loss
Green Coffee Bean Extract is an effective thermogenic
Capsicum (Chilli Extract) boosts your metabolism
Cons
Garcinia Cambogia Extract proven to be ineffective
Not good serving size (1 capsule daily)
Contains a proprietary blend
Doesn't seem to be good value for money
---
---

About The Product
STIMFREE is a thermogenic fat burner supplement made by Performix. It costs $59.99 for 78 servings, but only comes with a serving size of 1 capsule daily.
Due to being stimulant free, there's no caffeine or other nutrients capable of raising your energy levels in this product; personally, we prefer fat burners containing sensible dosages of caffeine, so you don't feel tired while you cut carbs and calories from your diet.
Anyway, we'll analyze Performix STIMFREE's nutrient profile in the next section. But first, we'll tell you more about the company behind it.
Who are Performix? 
Performix are a supplements company based in the USA. They always use their 'advanced multi-phase extended release' technology that's claimed to help their supplements stay in your system for longer – but no (unbias) study has proven this to work yet.
We looked at their website, and it was easy to find on google, which is always a good thing. However, there was no 'about us' page to learn more about their company.
But one thing we did find, was that they sponsor various athletes, including Yanyah Milutinovich, Mike Vasquez and Alex Silver-Fagan.
Anyway, let's get to the important part – seeing which ingredients are inside Performix STIMFREE…
---
Performix STIMFREE Ingredients Explained
Performix STIMFREE contains 8 ingredients overall, which is a good number to have in a supplement; having under 10 nutrients allows companies to optimally dose ingredients while keeping the costs from being ridiculous.
However, one problem that's clear, is that many ingredients are part of proprietary blends (we'll expand on this below).
PROPRIETARY BLEND WARNING…
Proprietary blends are mixtures of numerous ingredients that're only shown to you as 1 quantity. As you can see from the 'PX9 Ballistic Beadlet Complex' on Insane Labz Slender's ingredient list, the overall amount is 224mg – but you're not shown the dosages of each ingredient inside such as Green Tea Extract.
This increases your risk of side effects, and also makes it uncertain whether this fat burner will work. For this reason, we try to avoid any supplement that contains proprietary blends.
So now that you know the reason why we don't recommend supplements containing these blends, we'll take you through the most important ingredients inside Performix STIMFREE.
By the end of this review, you'll see how safe and effective this fat burner really is.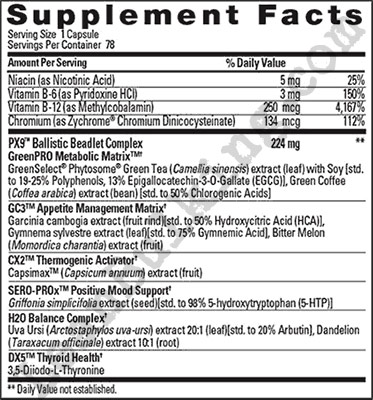 Here's Everything You Need To Know:
Green Tea Extract 
Green Tea Extract is one of the best ingredients you can find in fat burners; everyone knows it's beneficial for your general health, and it's also proven to raise your metabolism – helping you shred more body fat.
However, studies have shown that it's only effective when consumed in dosages of 500mg and above; as Green Tea Extract is part of a proprietary blend, you're not given the exact dosage inside Performix STIMFREE.
But as the blend it's inside only adds up to 224mg in total, making it impossible for there to be an optimal dosage inside this fat burner.
Green Coffee Bean Extract 
Green Coffee Bean Extract is another great thermogenic nutrient that's proven to work.
In case you're wondering what this is, it's basically unroasted coffee beans (the same coffee is made from), but it contains higher volumes of chlorogenic acid in this form.
Ultimately it's the chlorogenic acid that's shown to boost your metabolism, so unfortunately drinking coffee won't deliver the same benefit.
But Green Coffee Bean Extract is easy to consume through a fat burner supplement, where we consider it to be a key addition every-time.
Garcinia Cambogia Extract
This is a strange addition to Performix STIMFREE; Performix usually do their research when adding ingredients to their products, so we're surprised that they've added Garcinia Cambogia Extract into this fat burner.
Why? Because Garcinia Cambogia Extract gained media attention as some kind of 'miracle' ingredient. But since then, studies have shown that it doesn't actually work.
Not only that, Garcinia Cambogia Extract has shown to cause side effects, but we'll talk about that later in this review.
For this reason, Garcinia Cambogia Extract is an ineffective addition to Performix STIMFREE.
---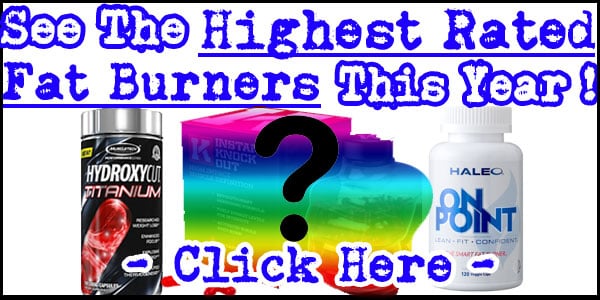 ---
Bitter Melon Extract 
We can understand why Performix have added Bitter Melon Extract into their fat burner here; it's known for its ability to help your body deal with sugar better (so it's often believed to be an anti-diabetic nutrient).
However, while this will help you consume sugar better, it's probably not a good idea to be eating candy or chocolate while you're trying to get shredded anyway.
Not only that, Bitter Melon Extract hasn't shown to have any direct effect on fat loss, so it's actually an unreliable ingredient in Performix STIMFREE.
We would have preferred something more useful, like an appetite suppressant such as Glucomannan (which helps you stay away from sugary snacks by making you feel fuller between meals).
Capsimax 
In case you're wondering, this is a patented form of Capsicum (the nutrient found in chilli peppers proven to boost your metabolism).
It's actually responsible for the 'spice' that chillies hit you with after you eat them; this raises your body temperature, which in turn, boosts your metabolism – helping you shred body fat.
Ultimately, studies show that it works, and you've felt warm after eating chillies before, so you can't argue against it.
---

---
Side Effects
The only ingredient to be concerned about in Performix STIMFREE is Garcinia Cambogia Extract; we mentioned that it was ineffective at promoting fat loss, so we'll give you a quick summary of the potential side effects it can cause below.
Here's the potential side effects from taking Performix STIMFREE: 
Fatigue (Garcinia Cambogia Extract)
Brain Fog (Garcinia Cambogia Extract)
Headaches (Garcinia Cambogia Extract)
Nausea (Garcinia Cambogia Extract)
Diarrhea (Garcinia Cambogia Extract)
---
Performix STIMFREE Review Conclusion
We might sound like we've been very critical of this fat burner in this review, but we always have to tell you the stone-cold facts.
Not only that, we have respect for Performix as a premium supplements company, so we always expect them to deliver excellent products – especially at the prices they sell them for.
However, while Performix STIMFREE contains some key thermogenic nutrients proven to work, they've been added into proprietary blends; the overall amount of the 'PX9 Ballistic Beadlet Complex' is only 224mg, meaning none of the ingredients will be dosed optimally in there.
Also, we don't believe choosing completely stimulant-free fat burners are necessary.
We understand that people have bad experienced with choosing bad products containing overloads of caffeine, which will have caused jitters and energy crashes. But you can avoid this by making sure fat burners contain under 100mg caffeine per capsule serving, and it'll help keep you energized while you inevitably cut your calorie intake to lose weight.
Ultimately, Performix STIMFREE contains some great nutrients, but they just haven't been dosed effectively here.
[wp-review]
Here's the best natural fat burners on the market for:
Faster Fat Loss
More Energy 
Suppressed Appetite
Raised Metabolism