Pros
Grains of Paradise might boost your metabolism
Capsicum Extract can promote fat loss
Black Pepper Extract improves absorption rate
Cons
Citrus Aurantium linked with numerous side effects
Alpha Lipoic Acid shows inconsistent results for fat loss
Missing key thermogenic ingredients (eg. Green Tea Extract)
Doesn't contain any appetite suppressants such as Glucomannan
---
---
About The Product: Metabolic Nutrition 
InsuLEAN 
InsuLEAN is a fat burner (thermogenic weight loss) supplement made by Metabolic Nutrition. It costs $39.99 for 30 serving containers, with a serving size of 3 capsules per day; this is a great serving size to keep you fueled throughout the day.
We really like the thought behind this product. We completely back Metabolic Nutrition's intention of encouraging people to not cut carbs completely from their diet. Ultimately, if you're not eating under your calorie limit for fat loss, you won't lose any weight.
But one thing is that we believe appetite suppressants are more important than 'carb blockers'; this is because lowering your calorie intake promotes fat loss more than simply blocking out the effects of carbs (in our honest opinion).
Anyway, we'll analyze Metabolic Nutrition InsuLEAN's nutrient profile for you in the next section. But first, we'll tell you more about the company behind it.
Who is Metabolic Nutrition? 
While Metabolic Nutrition might not be a household name, they've been around for almost 30 years. So, this makes them one of the oldest supplement companies out there.
In terms of popularity, this company's fan base is certainly increasing. But we don't believe that they're selling as much worldwide as a more well-known brand such as Optimum Nutrition or MuscleTech yet.
Metabolic Nutrition make many different types of products such as pre-workouts, but you're here to learn more about their fat burner, InsuLEAN. So let's see which ingredients have been added to this supplement in the section below…
---
Metabolic Nutrition InsuLEAN Ingredients Explained
One thing that we really like about Metabolic Nutrition InsuLEAN is that it has a completely transparent nutrient profile; this means that you can see the exact dosages of individual ingredients in this fat burner.
We also appreciate that this product is mostly geared towards helping your body to deal with carbs better (so the insulin spike after consuming carbs doesn't affect you as much).
However, you can't ignore that this fat burner is still sold as a 'thermogenic weight loss solution'. And we're not as impressed with the ingredients inside.
We'll expand on this as we take you through each ingredient inside Metabolic Nutrition InsuLEAN. By the end of this review, you'll have a good idea of how safe and effective this fat burner supplement really is.
Here's Everything You Need To Know:
Gymnema Sylvestre Powder
We mentioned that Metabolic Nutrition InsuLEAN has been created to try and help you deal with carbs better. Well, Gymnema Sylvestre Powder is believed to help control blood sugar levels in diabetics.
However, there simply have not been enough studies to show that it's able promote fat loss. For this reason, we have to consider Gymnema Sylvestre Powder as an unreliable addition here.
Berberine 
Berberine is another ingredient that's believed to decrease insulin resistance to help control blood sugar levels. If this does work, then it might help you to lose weight.
However, it's too early to confirm whether Berberine does work; there simply haven't been enough studies conducted on this nutrient either.
As a result, for now, Berberine is an unreliable ingredient in our honest opinion. We will, however, keep an eye on all future studies and an open mind about Berberine. And ultimately, we do respect that Metabolic Nutrition have tried something new by adding less popular ingredients in InsuLEAN.
Alpha Lipoic Acid 
Similarly to the other ingredients in Metabolic Nutrition InsuLEAN so far, Alpha Lipoic Acid (more commonly known simply as ALA) is another insuluin sensitivity improving nutrient.
However, the only studies that show positive effects in weight loss is when subjects consumed 1,800mg dosages of ALA. The bad news is that Metabolic Nutrition InsuLEAN only contains 300mg, which is much less.
For this reason, we're not convinced that this small dosage of ALA is enough for it to work here.
Grains of Paradise
In case you're unaware, this is a spice that's most commonly used in African cooking to season food. It's known for being 'spicy' in a similar way to chilies, but tastes more 'peppery' like black peppercorns.
Why is this important? Well, it's important to know that Grains of Paradise doesn't contain capsaicin (which is the thermogenic in chili peppers that make effective at promoting fat loss).
However, we have seen studies that suggest Grains of Paradise can be effective when consumed in 30mg dosages per day. The good news is that Metabolic Nutrition InsuLEAN contains 100mg of this ingredient, so if it works, then it's likely to do so in here.
Citrus Aurantium
Also known as 'Bitter Orange Extract', we are personally against the use of this ingredient in supplements.
Why? Because, Bitter Orange Extract has been linked with causing numerous side effects in the past.
However, we can't ignore that there have been studies that show Citrus Aurantium to be effective at promoting fat loss. So while it does work, in our honest opinion, it comes with the risk of side effects.
Ultimately, we don't believe that there's any need to consume ingredients that might cause side effects. There are safe and effective thermogenics (such as Green Tea Extract) available. So we would rather choose Green Tea Extract instead of Citrus Aurantium.
---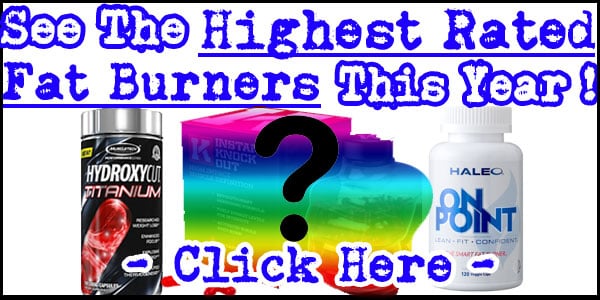 ---
Theacrine 
You might be wondering what Theacrine is. Well, it's known for being a stimulant that acts in a similar way to Caffeine.
One benefit of Theacrine is that it's believed to users don't build up a tolerance to it. So this might be great for those that normally consume bucket loads of coffee and needs massive dosages of Caffeine to give them a 'hit'.
Call us old fashioned, but we like to stick to more 'tried-and-tested' stimulants such as Caffeine; as Theacrine is a much 'newer' discovery in the supplements world, there haven't been as many studies – meaning it's not as 'safe' as Caffeine Anhydrous, in our honest opinion.
However, we do respect that Metabolic Nutrition have gone for less frequently used ingredients in InsuLEAN. And who knows, Theacrine might be proven to be better than Caffeine Anhydrous in future.
Until then though, we'll continue to prefer Caffeine Anhydrous – if it's not broken, then there's no need to fix or replace it.
Evodiamine
Evodiamine is a compound that's extracted from plants. It's been used in studies that have used mice as subjects, which has yielded positive results.
However, we always look for human trials, as these are the most important and reliable studies. And the bad news is that there haven't been many studies using human subjects.
As a result, we have to consider Evodiamine to be an unreliable addition to Metabolic Nutrition InsuLEAN for now.
Vanadyl Sulfate 
You won't be surprised to hear that Vanadyl Sulfate is linked with improving insulin sensitivity.
However, the bad news is that studies have shown that participants consuming up to 300mg had not experienced dramatically improved insulin sensitivity or glycemic control. As Metabolic Nutrition InsuLEAN contains 30mg, it's not very likely to work here, in my honest opinion.
Capsicum Extract
Finally, this is an ingredient worth talking about. And we believe that this is the best ingredient in Metabolic Nutrition InsuLEAN.
Why? Capsicum is also known as chili pepper, and chili peppers contain capsaicin; this compound has been proven to be a thermogenic capable of promoting fat loss in numerous studies.
Basically, capsaicin is responsible for chili peppers delivering that 'spice' after you eat them. And as you'll know, this spice causes your body temperature to rise, therefore making your body work harder to cool itself down (by sweating etc).
Ultimately, as your body is works harder, it also burns more calories in the process – resulting in accelerated fat loss.
However, chili pepper extracts have been known to be more effective when consumed in dosages of 100mg or more. As InsuLEAN only contains a tiny 5mg, we're not convinced it will be effective here (this emphasis the importance of dosing nutrients correctly).
But when dosed better, chili pepper extracts can be a key addition to any fat burner supplement.
Black Pepper Extract 
If your wondering why Black Pepper Extract has been added to Metabolic Nutrition InsuLEAN, then it's because it contains a compound called piperine.
What does piperine do? Well, piperine is capable of improving the absorption rate of other ingredients that it's consumed with.
So, while Black Pepper Extract is never going to be a key addition to any product, we consider it as a useful 'bonus' addition in Metabolic Nutrition InsuLEAN.
---

---
Side Effects
The main concern with Metabolic Nutrition InsuLEAN is that it contains Citrus Aurantium (Bitter Orange Extract). As we mentioned, this has been linked with numerous side effects, so it's something we try to avoid when possible.
The good news, though, is that the rest of the ingredients in Metabolic InsuLEAN haven't shown to consistently cause side effects.
Here are the potential side effects of taking Metabolic Nutrition InsuLEAN: 
Anxiety (Citrus Aurantium)
Nausea (Citrus Aurantium)
High Blood Pressure (Citrus Aurantium)
---
Metabolic Nutrition InsuLEAN Review Conclusion
We're glad to see more supplement companies trying different things and trying to push the industry forward by using unique ingredients.
However, at the same time, we personally prefer tried-and-tested ingredients that have proven to work through years of clinical studies. So, while some of the nutrients in Metabolic Nutrition InsuLEAN might become more commonly used in the future (if more trials prove that they work), we don't believe they are reliable yet (in our honest opinion).
Ultimately, we do respect what Metabolic Nutrition's ambition to create something new. And who knows, in a few months (or years), we might reevaluate our decision on this fat burner to make it one of the better products on the market.
[wp-review]
Check Out The Best Fat Burners On The Market!
Here are the best natural fat burners on the market for:
Faster Fat Loss
More Energy 
Suppressed Appetite
Raised Metabolism