Pros
Contains the optimal dosage of D-Aspartic Acid
Fenugreek Seed Extract has shown to raise T and libido
Mucuna Pruriens can boost test levels
Cons
Tribulus Terrestris can increase your prostate weight
The tiny 2mg dosage of Zinc won't do much
Missing key T-Boosting nutrients (eg. Vitamin D3)
Not good value for money, in our honest opinion
---
---
About The Product
LMNITRIX SPARTN is a testosterone booster that's priced at $49.99 for 30 serving container. It's not quite as expensive as the premium products on the market, but it's certainly more expensive than the budget options; this intrigued us, as it offers the 'middle ground' for those not quite willing to spend the big bucks on the highest rated test boosters on the market.
But the real question is this: is LMNITRIX SPARTN good value for money, or is it simply a budget supplement in a fancier container? This is exactly what we'll be answering in this review.
To do this, we'll analyze LMNITRIX SPARTN's nutrient profile in the next section. But first, we'll tell you more about the company behind it.
Who Is LMNITRIX? 
First thing's first. We're glad that LMNITRIX has an 'about us' section on their website; so many companies don't bother creating these pages, but for us, it's essential to know about the company before trusting their products.
LMNITRIX is based in West Virginia (USA) and has good intentions. They claim that they want to help people battle obesity, which is certainly something we can get behind.
It's no surprise to see that LMNITRIX know what they're talking about too. This company was is helped by 2 amazing fitness athletes, Emeri Connery and Jeremy Corbitt being behind the scenes.
But you're here to learn more about their testosterone booster SPARTN. So let's see which ingredients have been added to this product below…
---
LMNITRIX SPARTN Ingredients Explained
The ingredients in LMNITRIX SPARTN are exactly what peaked our interest in this test booster. It contains some great ingredients that are shown to elevate your testosterone levels, such as D-Aspartic Acid and Fenugreek Seed Extract.
Overall, there are 10 ingredients in LMNITRIX SPARTN; from experience, supplements containing over 10 nutrients are usually under-dosed, so we prefer quality over quantity in this regard.
From first impressions, we're very happy to see that D-Aspartic Acid has been dosed very well. But there are some negatives such as the addition of Tribulus Terrestris too, in our honest opinion.
Anyway, we'll expand on this as we take you through the main 10 ingredients in LMNITRIX SPARTN. By the end of this review, you'll have a good idea of how safe and effective this testosterone booster really is.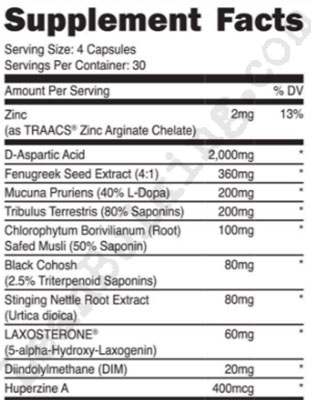 Here's Everything You Need To Know:
D-Aspartic Acid 
Also known simply as 'DAA', D-Aspartic Acid is a regulator of testosterone in your body. It works in your central brain by encouraging your body to release more LH (luteinizing hormone), GH (growth hormone). But more importantly, it can build-up in your testes to elevate your T levels.
So the ingredient works. But in what dosage? Well, studies have shown that D-Aspartic Acid is effective in dosages between 2,000mg-3,000mg; you want to stay under 3,000mg, as dosages higher than this might actually have the opposite effects, so it's very important to check out the dosage.
Personally, we stay on the safe side and only consume dosages between 2,000mg-2,500mg. So it's great to see that LMNITRIX SPARTN contains a great 2,000mg dosage, which is perfect for us.
Good start here. But remember that the best testosterone booster supplements contain numerous ingredients that all work together to provide crazy benefits. Not just 1 good ingredient surrounded by ineffective ones.
Fenugreek Seed Extract 
Fenugreek Seed Extract is another great addition to any test booster. So you can see already that some thought has thought has gone into formulating LMNITRIX SPARTN.
This is basically a herb that's been used for decades in Ayurveda (traditional Indian medicine). Modern studies have backed-up its use, as it's proven to boost your testosterone levels and libido.
The good thing about Fenugreek Seed Extract is that it's shown to work in small dosages from 100mg per serving. So the 360mg in LMNITRIX SPARTN is more than enough here.
Mucuna Pruriens 
You might have seen this listed in supplements as 'Velvet Bean Extract'. This is because Mucuna Pruriens has a furry texture in its full form, but don't worry, you won't feel this in its powder form!
It's known to contain high amounts of L-Dopa, which is proven to raise your T levels.
Now, Mucuna Pruriens is interesting, as it's shown to deliver good results when consumed in large dosages over time. But as LMNITRIX SPARTN only contains 200mg daily, which isn't likely to do much (in our honest opinion).
Tribulus Terrestris 
Tribulus Terrestris is a herb that's that has been publicised to raise your testosterone levels. But the interesting thing is that studies haven't shown to deliver this benefit.
In fact, there have been many studies that show Tribulus Terrestris has no effect on T levels. You can see one here: https://www.ncbi.nlm.nih.gov/pubmed/15994038
Not only that, the worst thing about Tribulus Terrestris is that it can cause an increase in prostate weight; this can lead to serious male health issues, so it's a side effect that we try to avoid at all costs.
For these reasons, we try to stay away from Tribulus Terrestris when possible. Ultimately, we would have preferred a tried-and-tested T-Boosting nutrient such as Vitamin D3 here instead.
Chlorophytum Borivilianum
This is an interesting ingredient that's not commonly seen in supplements. But that doesn't make it a great ingredient.
Why? Because every study that we've seen conducted with Chlorophytum Borivilianum has used rats, not humans. For this reason, we're not convinced that this is a reliable addition to any test booster.
---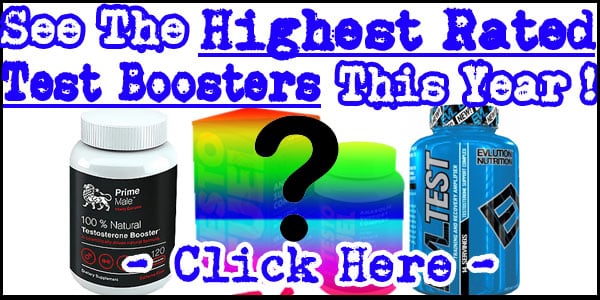 ---
Black Cohosh 
In case you're wondering, Black Cohosh is another herb that was originally used by Native American Indians. It's since made it's way into mainstream supplements such as testosterone boosters.
But it's not the best addition to LMNITRIX SPARTN.
Why? Because there aren't any studies that prove it's effective at raising your T levels.
For this reason, we personally consider Black Cohosh as an ineffective nutrient in LMNITRIX SPARTN.
Stinging Nettle Root Extract 
If you like walking around in the woods or going to the countryside in the UK, then you might have been 'stung' by a nettle plant before. This is exactly why it's called 'Stinging Nettle Root Extract'.
Right, so now that we've got that useless fact out of the way, we'll explain why it's been added to LMNITRIX SPARTN.
Basically, Stinging Nettle Root Extract is believed to offer anti-inflammatory effects and reduce the amount of SHBG (sex hormone binding globulin). In turn, this in theory, should raise your testosterone levels.
Now, there have been both studies that show Stinging Nettle Root Extract works and doesn't work. So while it's certainly not a bad addition to any test booster, it's not the most reliable. If anything, we consider it to be a great 'bonus' here.
Laxosterone 
This is an interesting addition to LMNITRIX SPARTN here. It's also known as 5-Alpha-Hydroxy-Laxogenin, and is a plant steroid.
But don't get too excited. There isn't enough evidence to prove that it can raise your testostrone levels yet, so we have to consider this as an unreliable ingredient here.
Ultimately, as we mentioned before, we prefer tried-and-tested nutrients proven to boost your T such as Vitamin D3. If these plant steroids really did work, there would be more athletes trying to supplement this and be caught doping it.
Dinndolymethane 
We've seen more and more testosterone boosters containing Dinndolymethane recently, but it's not exactly necessary.
Why? Well, Dinndolymethane is known for being capable of keeping your estrogen levels from rising too much. However, you're not at risk from elevated estrogen levels when consuming natural T-Booster supplements.
The only reason why those taking illegal substances suffer from increases estrogen levels is because of this; illegal substances inject hormones straight into your system, and your body reacts with the mass of testosterone by converting some of it into estrogen.
But as we mentioned, you'll never have this problem with natural test boosters such as LMNITRIX SPARTN.
We believe that some companies add Dinndolymethane as a gimmick to fool customers into thinking their products are stronger than they really are (just our honest opinion). We'll never know the real reason why it's added, but we don't consider it as a necessary addition here.
Huperzine A
For us, this is the most confusing addition to LMNITRIX SPARTN.
Why? Because Huperzine A is known for being a brain booster nutrient, so it's more suited to nootropic supplements.
Ultimately, when buying a T-Booster, improvements in memory aren't exactly what you're paying for. The main benefit we want is increased T levels, which will naturally lead to increased muscle mass etc.
So Huperzine A really isn't necessary here in our honest opinion.
---

---
LMNITRIX SPARTN Side Effects
The good news is that LMNITRIX SPARTN doesn't contain many ingredients that are likely to cause any problems. But that doesn't mean it's definitely side effects free though.
The bad news is that LMNITRIX SPARTN contains Tribulus Terrestris; this has shown to be capable of causing an increase in prostate weight, which can lead to serious male health issues in the future.
Here are the potential side effects of taking LMNITRIX SPARTN: 
Increase in prostate weight (Tribulus Terrestris)
---
LMNITRIX SPARTN Review Conclusion
It's clear to see that LMNITRIX SPARTN is a respectable testosterone booster that deserves a place on the market. If it was priced at around $25, it would actually be a great value product, due to containing some effective nutrients.
However, when paying over $45, you expect to get a top-quality product. Once you get to that price-mark, you shouldn't really mind paying $5-10 extra for some of the very best T-Boosters on the market. So it's 'middle' pricing actually let's LMNITRIX SPARTN down, in our honest opinion.
With that being said, it's clearly not a bad option. It would have been even better if it didn't contain Tribulus Terrestris, in our honest opinion though!
[wp-review]
Check Out The Best Test Boosters This Year!
Here are the best natural testosterone boosters on the market for:
Faster Muscle Gains
Quicker Recovery Time
Decreased Belly Fat
Enhanced Energy & Sex Drive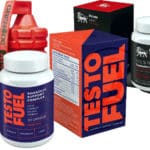 Click Here to See the Full List!