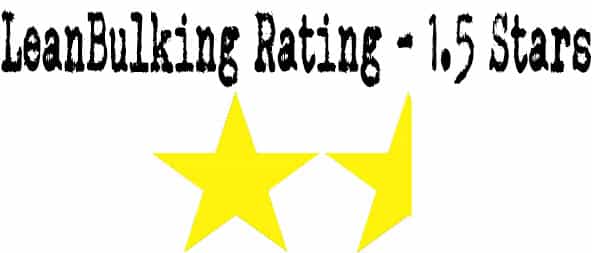 Pro's
Sensible dosage of Caffeine
Acetyl-L-Carnitine promotes fat loss
Con's
Bitter Orange Extract (Synephrine) banned in numerous countries after causing harmful side effects
Theacrine not provent to be 100% safe or effective
Contains numerous stimulants (increased risk of jitters and energy crashes)
Missing key fat burning ingredients (eg. Green Tea Extract & Green Coffee Bean Extract)
---
---
About The Product
Infrared is a fat burner supplement made by Ghost. It costs $44.99 and comes in 30 serving containers, with a serving size of 2 capsules per day.
We prefer daily serving sizes of 3-4 per day - so your bodys constantly topped up with key fat burning ingredients to get lean and mean. But we must admit, we do like the colourful and funky patterns on Ghost Infrareds container, which makes it stand out from the crowd.
Who are Ghost? 
Ghost are a supplements company that market gym clothing, caps and hats, to pre-workout supplements and fat burners like Infrared. Theyre quite a new and cool company that make colourful packaging, like you can see with Ghost Infrared and their pre-workout Ghost Legend.
Ghost sponsor some high-level athletes, such as Christian Guzman and Raymond Querido - some big names for a relatively new supplements company.
However, apart from that, there wasnt much more information available about this company. So lets take a look at whats under the hood of Ghost Infrared.
---
Ghost Infrared Ingredients Explained
Its a relief to see an ingredient list without any ingredients hidden in proprietary blends - you can see exactly what youre getting with Ghost Infrared (and the dosages of each ingredient), so this is a great start by for Ghost Infrared.
However, just from looking at the ingredient list, we can see that theres an overload of stimulants; this can increase your risk of jitters and energy crashes. For this reason, we only recommend taking fat burners that contain Caffeine as the only stimulant inside (Caffeine is proven to be safe and effective, so theres simply no need to add any others).
Anyway, well take you through each ingredient - so you can see how good Ghost Infrared really is.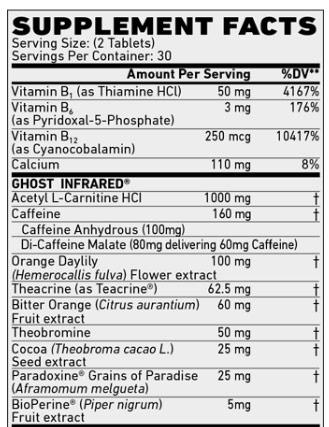 Heres Everything You Need To Know:
Acetyl-L-Carnitine 
Also known as ALCAR, its shown to reduce fatigue and improve focus while also being able to promote fat loss. However, we prefer L-Carnitine in a pre-workout, as it only has a minimal effect on fat loss (its mainly used to reduce fatigue levels and improve your mind-muscle-connection.
But theres no negatives to having ALCAR in Ghost Infrared (as it doesnt cause any side effects). We wouldve just preferred a muscle pump enhancing ingredient, such as Citrulline Malate.
Caffeine 
When Caffeine is the only stimulant in a fat burner and in a overall dosage of under 300mg (75mg per capsule), it can give you that kick of energy you need when cutting calories. However, when consumed in large dosages or with other stimulants, Caffeine can cause side effects such as jitters and energy crashes.
As Ghost Infrared also contains Di-Caffeine Malate, Bitter Orange Extract (Synphrine), Theobromine and Cocoa Seed Extract (which are all stimulants), youre risk of suffering side effects are quite high.
Orange Daylily 
Also known as Hemerocallis Fulva, its believed to promote fat loss - but its not been studied enough to be reliable. Not only that, its not shown to be 100% safe either - so well be avoiding this until studies prove that its safe and effective.
Theacrine 
This is a stimulant thats believed to be more beneficial than Caffeine - basically, its thought that humans dont build a tolerance to Caffeine, meaning its more effective in long-term usage.
Although it looks promising, for now (im writing this in 2017), theres no proof that its safe or effective - so well be avoiding this too.
---

---
Bitter Orange Extract 
Also known as Synephrine, this has shown to promote fat loss. However, its been banned in numerous countries after causing harmful side effects (see side effects section for more info). For this reason, we avoid any supplement containing Bitter Orange Extract to stay safe - we dont want to pay to suffer from side effects.
Theobromine 
Simply put, this is the stimulant found in Cocoa (chocolate), which can give you slight boosts in energy levels. However, as weve mentioned, as Caffeine is already in Ghost Infrered, theres no need for this to be in this fat burner.
All Theobromine is doing, is increasing your risk of suffering from side effects needlessly.
Grains of Paradise 
Also known as Aframomum Melegueta, this is an african spice, similar to a chilli pepper - for this reason, we believe itll have a similar effect to such ingredients as Cayenne Powder (raising your metabolism by increasing your body temperature).
However, studies havent shown that Grains of Paradise is effective a promoting fat loss yet. As a result, well be sticking with Cayenne Powder for the foreseeable future (why try and fix something thats not broken?).
Black Pepper Extract 
This is the same stuff you put on your food to make it taste better (usually along with salt, although we dont recommend adding salt to your food…). Anyway, this has shown to improve digestion and the absorption rate of other ingredients its consumed with.
Although its not a key ingredient in any supplement, it can be a great bonus ingredient that works in minimal dosages.
---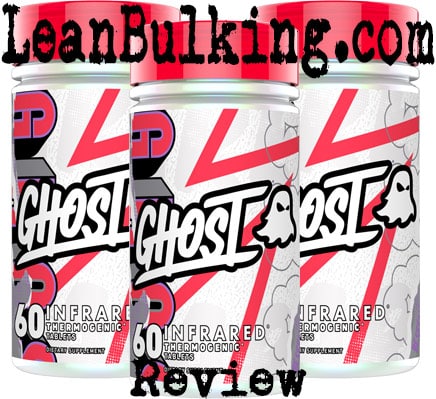 ---
Side Effects
The main problems with Ghost Infrared, are the amount of stimulants inside, and the inclusion of Bitter Orange Extract (Synephrine). Basically, consuming too many stimulants at once can lead to you suffering from jitters and energy crashes, which will negatively affect your day.
Not only that, Bitter Orange Extract has been banned in numerous countries after causing unwanted side effects (well list them below). For these reasons, we recommend only taking fat burners that contain Caffeine as the only stimulant in an overall daily dosage of 300mg, and dont contain any banned substances.
Here are the potential side effects from taking Ghost Infrared:
Jitters (High amounts of stimulants)
Energy Crashes (High amounts of stimulants)
Anxiety (Bitter Orange Extract)
High Blood Pressure (Bitter Orange Extract)
---
Ghost Infrared Review Conclusion
Ultimately, Ghost Infrared only contains 1 key fat burning ingredient (Caffeine). But even this ingredient is ruined by the addition of 4 other stimulants (which increase your risk of suffering from jitters and energy crashes). As a general rule, we stay under overall dosages of 300mg in fat burner supplements - this keeps us safe from side effects while were able to make the most of Caffeines energy boosts while cutting calories.
We prefer fat burner supplements that contain more efficient ingredients, such as Green Tea Extract and Green Coffee Bean Extract; these have been proven to work and are 100% safe from side effects.
Although companies state that ingredients such as Bitter Orange Extract makes their products more powerful, its not worth risking side effects for them - why would you pay for a supplement that could potentially make you ill?
Bottom Line: There are fat burners that contain more key ingredients proven to help you shred fat. As a result, we recommend spending your money on those to get more bang for your buck.
Check Out The Best Fat Burners This Year!
Heres the best natural fat burners on the market for:
Faster Fat Loss
More Energy 
Suppressed Appetite
Raised Metabolism