Pro's
Contains Citrulline Malate, Caffeine, and Creatine Monohydrate - key pre-workout ingredients
Caffeine has been dosed perfectly (optimal dosage is between 150-200mg per serving)
Con's
Citrulline Malate is under-dosed at 500mg (optimal dosage is between 6,000mg-8,000mg)
Beta-Alanine can cause side effect (paresthesia - see side effects section for more info)
Expensive for ineffective ingredients
---
---

About the Product
Possessed is a pre-workout supplement made by LA Muscle. Its priced at $36.27 on their website, and comes in one flavor - Awesome Apple Kick.
This pre-workout supplement is marketed as the most powerful pre-workout supplement on the market. Read on to see if Possessed can live up to its claims.
The Company: LA Muscle
LA Muscle have some good intensions, as they only use 100% natural ingredients - this is something we like. Theyre also very economical, recycling whenever they can.
However, this decide whether the quality of their products are good or not. Keep reading below to see how effective Possessed really is.
---
Possessed's Ingredients Explained
LA Muscle believe that their pre-workout is powerful and effective, and theres one way find out if theyre telling the truth - analyzing Possesseds ingredient list.
The most important factors in a supplement are its ingredient and their dosages; this determines whether its effective or not. Weve had our experts look at this pre-workout, to save you time and money - and allow you to choose the most effective product.
Heres everything you need to know:
Beta-Alanine - this molecule can boost muscular endurance. But heres the problem; its shown to cause a side effect called paresthesia (a tingling on the skin of your chest, hands, face, fingertips and toes).
Creatine Monohydrate - One of the best ingredients in LA Muscles Possessed. It can enhance your strength and endurance in the gym.
L-Arginine Alpha-Ketogluterate - this is believed to increase the bioavailability of Nitric Oxide, to improve muscle pumps. However, L-Arginine has a poor absorption rate, meaning its ineffective when orally supplemented. It can also cause side effects (see side effects section for more info).
Citrulline Malate - A key pre-workout ingredient. It raises your nitric oxide levels, which results in you experiencing intense muscle pumps in the gym.
But theres a problem here - Possessed only contains 500mg of Citrulline Malate, meaning its been under-dosed (The optimal dosage of Citrulline Malate is between 6,000mg-8,000mg).
Caffeine - Its shown to enhance your strength, endurance, and cognition; making it a key pre-workout ingredient. LA Muscle has done well to dose this optimally at 150mg per serving. Great job.
---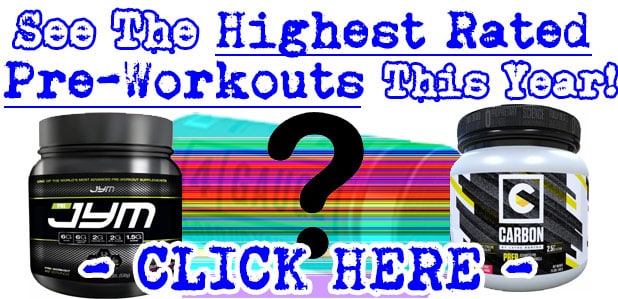 ---
Side Effects 
You dont want to experience any unwanted side effects when taking a pre-workout supplement. Why? Because side effects will ruin your gym session and stop you achieving results.
LA Muscles Possessed can cause some problems - which you might want to avoid.
Heres the potential side effects from taking Possessed: 
Paresthesia - a tingling on the skin of your face, chest, hands, fingertips and toes (Beta-Alanine in doses over 0.8g-1g).
High Blood Pressure (L-Arginine Alpha-Ketogluterate).
---

See Pre-Workouts That Wont Cause Any Side Effects Below: 
- Click Here -
---
Possessed Review Conclusion
Possession isnt the worst pre-workout weve seen on the market, but it certainly isnt one of the best. Its dosed Caffeine well, but its other key ingredients have been under-dosed; meaning its likely to be ineffective overall.
You should always check the ingredients and what they do - you want to see benefits in strength, endurance, and cognition to improve your workouts. Ultimately, you take a pre-workout to perform better in the gym, if it doesnt have much effect, then its not a good product.
Check Out The Best Pre-Workouts This Year!
Heres the best natural pre-workouts on the market for:
Energy Boosts 
Enhanced Strength & Endurance 
Increased Focus
Skin-Splitting Muscle Pumps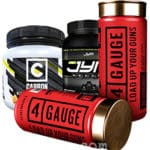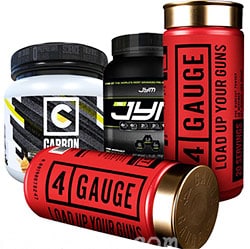 Click Here to See the Full List!