Pros
Sensible dosage of Caffeine (200mg per serving)
Green Coffee Bean Extract promotes fat loss
Cons
Missing key fat burning ingredients (eg. Green Tea Extract)
Yohimbe reported to cause numerous side effects
Huperzine A can also caus side effects
Not good value for money
---
---

About The Product
Hydroxycut Super Elite is a fat burner supplement made by MuscleTech. It costs $59.99 on bodybuilding.com, GNC and MuscleTechs website for 30 serving containers.
This fat burner has a serving size of 3 capsules per day; this is great, as we always advise you to choose fat burners that offer 3-4 daily capsules (studies have shown that this is the optimal serving size for fat loss).
Anyway, well analyze Hydroxycut Super Elites nutrient profile after telling you more about the company behind it.
Who are MuscleTech? 
MuscleTech are a well-respected supplements company that have been around since 1998. But not many people know that theyre owned by a bigger company, called Iovate Health Sciences Inc.
Basically, MuscleTechs reputation is evident as they sponsor high-level athletes such as Abel Albonetti and Lauren Abraham, among others. Anyway, lets see which ingredients are inside Hydroxycut Super Elite, to see how effective this fat burner is, and if its worth trying out, in the next section below.
---
Hydroxycut Super Elite Ingredients Explained
Hydroxycut Super Elite contains 6 main ingredients overall, which well anlayze for you in this review. This is a great number of ingredients to have in a supplement; we always advise you to stay away from products containing over 10 nutrients, as these are usually under-dosed and therefore ineffective.
So theres a good amount of nutrients inside this fat burner, but does it contain tried-and-tested ingredients? Well, this is exactly what well be looking at for you.
Well take you through each ingredient inside Hydroxycut Super Elite - so you can see how effective this fat burner really is.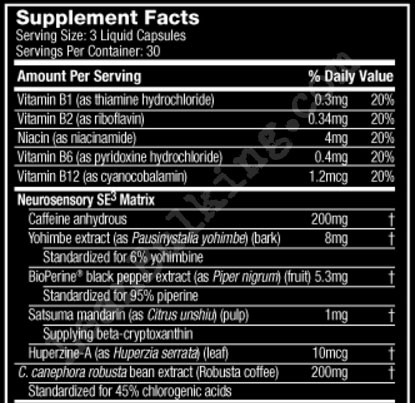 Heres Everything You Need To Know:
Caffeine Anhydrous 
A great start by MuscleTech here. In case youre wondering, Caffeine Anhydrous is basically caffeine in powder form, so it can be added into supplements.
Caffeine Anhydrous is one of our favorite ingredients you can find in fat burners; it can raise your energy levels, which is great for when youre cutting carbs and calories from your diet, in order to lose body fat.
However, its always a good idea to check the dosage of Caffeine in supplements. This will ensure that you stay safe from side effects such as jitters or energy crashes.
As Hydroxycut Super Elite contains 200mg Caffeine, youll be safe from these side effects here, while benefiting from enhanced strength, endurance, energy and focus.
But remember to avoid supplements containing over 2oomg Caffeine - to stay safe from jittery side effects.
Yohimbe Extract 
Yohimbe is basically extracted from the bark of the yohimbe tree, which is native to Central Africa. Its added to fat burner supplements, as its shown to be able to promote fat loss.
However, we advise you to stay away from supplements containing Yohimbe; this is because Yohimbe has been reported to cause numerous side effects when orally consumed.
For this reason, we never advise you to buy fat burner supplements containing Yohimbe. Ultimately, adding this ingredient was a big mistake by MuscleTech - a company as reputable as MuscleTech, whove been around since the 90s, should know better.
See our side effects section if you want to learn which side effects Yohimbe can cause.
BioPerine 
In case youre wondering what this is, BioPerine is simply a patented form of Black Pepper Extract. Apart from helping your food taste better, Black Pepper Extract is actually more beneficial than you might think.
So what does it do? Well, Black Pepper Extract has shown to improve your digestion and the absorption rate of supplements that its contained in.
For this reason, we consider Black Pepper Extract to be a great bonus, rather than a key fat burning ingredient. Ultimately, we would have preferred MuscleTech to have added a more effective nutrient, such as Green Tea Extract instead.
Satsuma Mandarin 
This is basically just orange juice extract. Yes, its the same satsuma mandarin that you can buy in stores, and is pretty tasty to drink as juice.
However, there hasnt been any study that suggests Satsuma Mandarin can help you burn more body fat - making it a useless addition to Hydroxycut Super Elite.
We believe that MuscleTech have looked into using this to replace Bitter Orange Extract (Synephrine), as its been banned in certain countries such as the UK & Canada.
However, we would preferred to have seen Green Tea Extract here instead, or an ingredient that can surpress your appetite such as Glucomannan. Its extremely important for a company to exhaustively research while they formulate their products, and this is something that MuscleTech havent seemingly done.
Although good marketing can help sell a product, ultimately its the ingredients that determine whether the supplement will help you shred fat or not. And Satsuma Mandarin wont help you do this at all.
Huperzine A
Huperzine A is a chemical thats believed to enhance your cognition (memory, focus & alertness).
However, there hasnt been any study that shows Huperzine A can promote fat loss - making it an unnecessary addition to Hydroxycut Super Elite.
Its more suited to a Nootropic supplement, but we dont even advise you to look for it in these products. Why? Because Huperzine A is known to cause numerous side effects (well expand on this in the side effects section further down).
For this reason, we advise that you stay away from supplements containing Huperzine A - to stay safe and avoid wasting your money.
---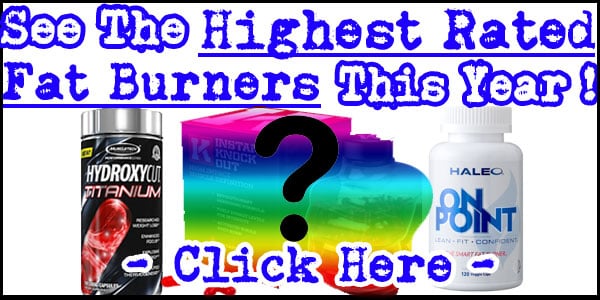 ---
What are the best fat burning ingredients?
Right, we probably seem like weve heavily criticized Hydroxycut Super Elite here, so were going to justify our review in this section.
Basically, were going to show you which ingredients that are safe, and proven to actually help you lose your unwanted body fat - without suffering from any side effects.
In all fairness to MuscleTech, theyve included one of the best thermogenic nutrients (Green Coffee Bean Extract).
However, well list the nutrients that would have raised our ranking of Hydroxycut Super Elite below:
Green Tea Extract - Weve mentioned this nutrient throughout this review, because its one of our favorites when it comes in fat burning. Not only does Green Tea Extract promote fat loss, but it also benefits almost every organ in your body. You can drink this as tea, but studies have shown that you consume more catechins (the polyphenol responsible for fat loss) in larger amounts when Green Tea Extract is orally supplemented.
Glucomannan - One benefit that all fat burners should offer, is appetite suppression. Think about it, youre less likely to reach for that chocolate bar or candy when you feel full, which will make it easier for you to lose fat (thats a fact). Glucomannan is the most reliable ingredient to supress your appetite, and its even consumed commonly as food in Asia, and more increasingly in the west too as part of low-calorie & carb rice or noodle products.
Cayenne Pepper Extract - Think about when you last ate a curry. Rich taste, but also spicy, right? Well, this spice is exactly what raises your temperature and boosts your metabolism, encouraging your body to burn more fat. For this reason, Cayenne Pepper Extract is known to be one of the best thermogenic ingredients available for one reason (it works).
---

---
Side Effects
Most of the ingredients inside Hydroxycut Super Elite havent been reported to cause side effects, but that doesnt mean its 100% safe. In fact, this fat burner contains Yohimbe, which has proven to cause numerous side effects, which well list below.
Simply put, we advise you to try to avoid supplements containing Yohimbe, to stay safe from any potential harm. We believe its only a matter of time until the FDA ban YOhimbe anyway (theyve already placed a warning on this ingredient).
But thats not all; Huperzine A has also consistently been reported to cause numerous side effects, and is another ingredient we advise you to avoid when choosing a fat burner supplement.
Theres no need to risk your health in order to lose fat - especially when theres 100% natural and safe ingredients that have been tried-and-tested to help you shred body fat.
Heres the potential side effects from taking Hydroxycut Super Elite: 
Nausea (Yohimbe & Huperzine A)
Diarrhea (Huperzine A)
Anxiety (Yohimbe)
High Blood Pressure (Yohimbe & Huperzine A)
Rapid Heartbeat (Yohimbe)
Cramping (Huperzine A)
---
Hydroxycut Super Elite Review Conclusion
Theres no denying that MuscleTech are a great, well-respected company, but even the big-boys make mistakes now and then.
Ultimately, adding Yohimbe & Huperzine A, while leaving out key fat burning ingredients (that weve listed above) has led to the downfall of Hydroxycut Super Elite.
We never recommend any supplements that can cause side effects, because we dont think suffering from them is worth it. Especially when there are tried-and-tested nutrients available, that havent been reported to cause side effects.
But well give credit where its due; MuscleTech has added 1 key fat burning nutrient, in the form of Green Coffee Bean Extract (which has proven to boost your metabolism, being one of the best thermogenic nutrients available).
Hydroxycut SUPER ELITE Review
Bottom Line
For $59.99 you can get one of the highest rated fat burners available, so we dont think MuscleTechs Hydroxycut Super Elite lives up to its price tag here.
This contains ingredients reported to cause side effects, so we cant advise you to try it out.  Ultimately, you can stay safe while losing fat, but not with this product.
Check Out The Best Fat Burners This Year!
Heres the best natural fat burners on the market for:
Faster Fat Loss
More Energy 
Suppressed Appetite
Raised Metabolism