Pros
Grains of paradise raises metabolism
Green Coffee Bean Extract is a key fat burning nutrient
Cons
Contains 4 stimulants (almost certain to cause jitters)
Missing many key fat burning nutrients (eg. Green Tea Extract)
No ingredients to suppress your appetite
---
---

About The Product
Relentless is a fat burner supplement made by Dedicated. Not much is known about this company, and they seem to be very new to the industry.
It comes in 50 serving containers, but only provides a daily serving size of 2 capsules. This isn't good, as studies have shown the optimal serving size to be 3-4 capsules per day – to keep you fuelled with nutrients throughout the day, instead of just a few hours.
Who are Dedicated?
After looking at their 'about us' section, it's easy to see they've made the same mistake as many other companies; they haven't told you anything important about themselves (eg. the year they were founded etc), and simply given you some inspirational quotes.
Anyway, this doesn't affect the quality of their product, so let's see what's inside Dedicated Relentless in the next section…
---
Dedicated Relentless Ingredients Explained
Dedicated Relentless contains 11 ingredients overall, which we consider to be too many; from experience, products containing over 10 nutrients are more likely to be under-dosed and ineffective.
However, we never completely criticize a product before we take a look at the dosages of ingredients inside.
The good news is that Dedicated Relentless doesn't contain any proprietary blends, so you can see the exact dosage of nutrients inside. But the bad news is that this fat burner contains 4 stimulants, meaning you're almost certain to suffer from jittery side effects.
Anyway, we'll take you through the most important ingredients inside Dedicated Relentless. By the end of this review, you'll know exactl how safe and effective this fat burner really is.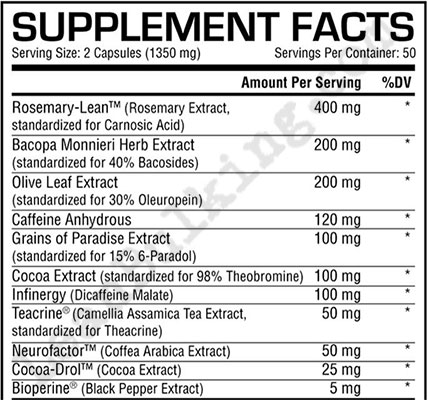 Here's Everything You Need To Know:
Rosemary Extract 
In case you're wondering, yes, this is the same Rosemary that you'll add to your chicken and stuffing…
Right, so it's a tasty herb when added to foods, but is does it help you burn fat? Not really, because there isn't any evidence to prove that it does.
Dedicated Relentless claim that they've added Rosemary Extract due to it containing carnosic acid. But this hasn't been studied much, making it an unreliable nutrient.
Ultimately, we're not convinced that Rosemary Extract works; we would have preferred to see a tried-and-tested fat burning ingredient, such as Green Tea Extract instead here.
Bacopa Monnieri Extract 
We're not sure why Bacopa Monnieri has been added to Dedicated Relentless. Actually that's a lie, we do, but we don't see why it's needed in a fat burner.
Why? Because Bacopa Monnieri's known for being a 'brain booster' that improves your cognition.
Ultimately, a boost in memory can be beneficial, but it's not going to help you shift body fat. For this reason, we consider this to be a good 'bonus' addition, but before adding the 'cherry on the top', we would have liked Dedicated to have added key fat burning nutrients proven to work.
Olive Leaf Extract 
In case you're wondering, this is taken from the same plant that produces olives. It's high in olive phenolics, which can help improve your cholesterol levels, which is great for your general health.
However, there haven't been any studies to prove that Olive Leaf Extract is able to promote fat loss.
Again, this is another good 'bonus' ingredient, but we would have preferred to see a nutrient that actually helps you lose body fat – such as Green Tea Extract, or something that suppresses hunger cravings such as Glucomannan.
---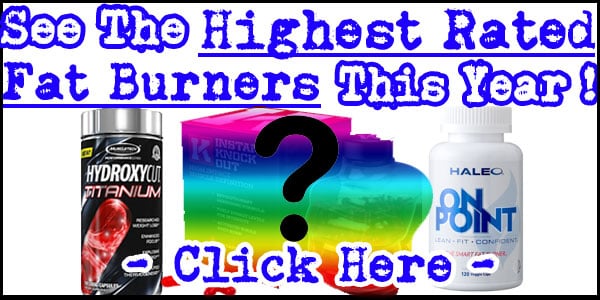 ---
Overload of Stimulants (Caffeine, Theobromine, Theacrine and Dicaffeine Malate) 
The biggest problem with Dedicated Relentless isn't that it's missing key fat burning nutrients. Although that is a issue, the main concern is that this fat burner contains 4 stimulants.
If you've ever consumed too much coffee before, you'll know that large dosages of stimulants cause jitters and energy crashes. Well, Dedicated Relentless is almost certain to cause these side effects for the same reason.
Ultimately, we recommend that you consume under the equivalent of 100mg caffeine per capsule with fat burners, to stay safe. There's no need for a company to add 4 different stimulants into a product, and it makes supplements potentially harmful in the long-run.
Grains of Paradise 
While not much is known about Grains of Paradise, we do know that it's a spice used in Africa; this is great, as chillies other 'spicy' ingredients boost your metabolism, promoting fat loss.
There haven't been many studies to prove that Grains of Paradise works. But we all know that your body temperature increases after a spicy meal, and this is exactly how it helps you burn fat.
So while Grains of Paradise is still quite an unknown ingredient, we're willing to give it the benefit of the doubt here.
Green Coffee Bean Extract 
Green Coffee Bean Extract is a key addition to any fat burner; due to containing high amounts of chlorogenic acid, it's proven to be an effective thermogenic that promotes fat loss.
It's as natural as it gets, as Green Coffee Beans are basically unroasted coffee beans. So it's also one of the safest ingredients in the supplements industry too.
Dedicated Relentless contains slightly less Green Coffee Bean Extract than we would have liked. But we're still confident that it'll offer some benefits here.
Bioperine 
In case you're wondering, this is simply a patented form of Black Pepper Extract (the same stuff you sprinkle on your food to enhance its taste).
Yes, that's right, someone actually patented black pepper…
Anyway, it's more useful than you might think; Black Pepper Extract has shown to improve your digestion and the absorption rate of supplements it's added to.
While it's never going to be a key ingredient in any product, it makes a good 'bonus' nutrient in Dedicated Relentless.
---

---
Side Effects
There's only 1 concern with Dedicated Relentless; it contains 4 different stimulants, which makes this fat burner almost certain to cause jittery side effects.
As a general rule, we advise only consuming supplements containing a sensible amount of 1 stimulant (personally, we'd choose Caffeine Anhydrous as proven to be reliable through many years).
Here's the potential side effects of taking Dedicated Relentless: 
Jitters (Overload of Stimulants)
Energy Crashes (Overload of Stimulants)
---
Dedicated Relentless Review Conclusion
It's worth mentioning that this is Dedicated's first ever fat burner supplements; no-one gets things perfect first time, so we're looking forward to this company's supplements in the future.
However, it's fair to say that this isn't the best fat burner on the market; it's missing most key fat burning nutrients, doesn't contain any ingredients to suppress your appetite, and is likely to cause jittery side effects.
In future, we'd hope that Dedicated simply choose Caffeine Anhydrous as their only stimulant, adding dosages of under 100mg per capsule in their fat burners.
[wp-review]
Here's the best natural fat burners on the market for:
Faster Fat Loss
More Energy 
Suppressed Appetite
Raised Metabolism